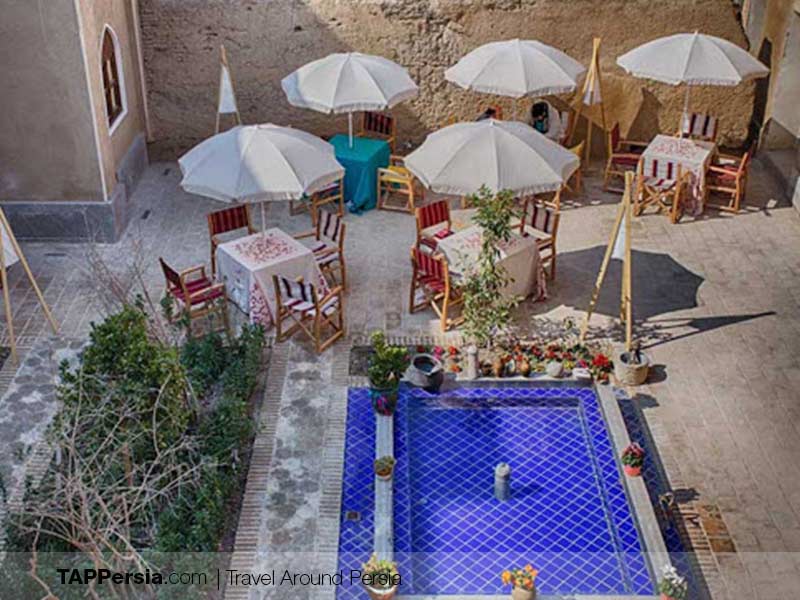 Looking for a delicate, warm social place to just relax for a bit and rest? If you are around Khaghani Street in Isfahan, you'd better get yourself to Safavi House, a mixture of modernization and history.
Safavi House – More than Just a Cafe
Safavi House is not only a cafe in Isfahan. With more than 400 years old, the building offers art workshops and hand-made products as well. You can enjoy the architecture and check out the hand-made products which are suitable for souvenirs.
Hall of Art Exhibition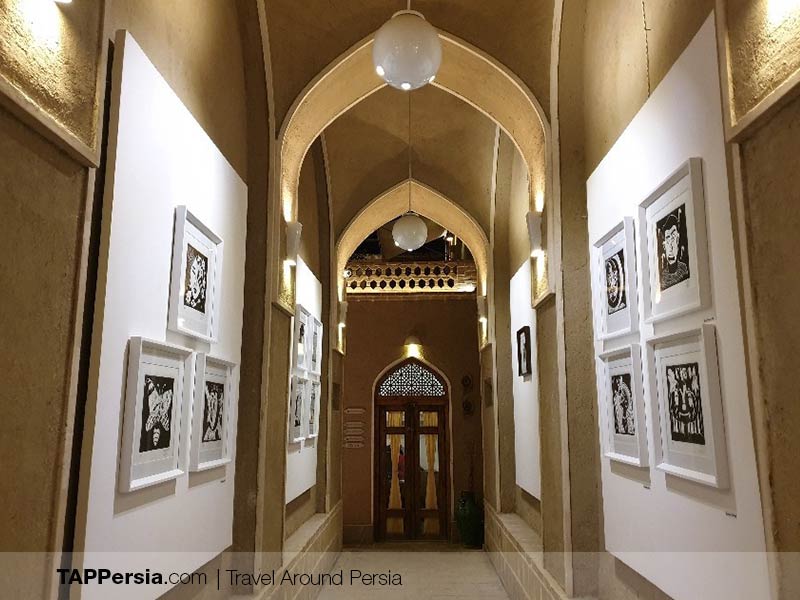 It is a nice place to encounter old Iranian house architecture with a new function. You can sit in the yard and enjoy your Persian tea and feel the atmosphere. There is always an ongoing art exhibition in the entrance hall that gets you to the yard, so you can see different Iranian works of art.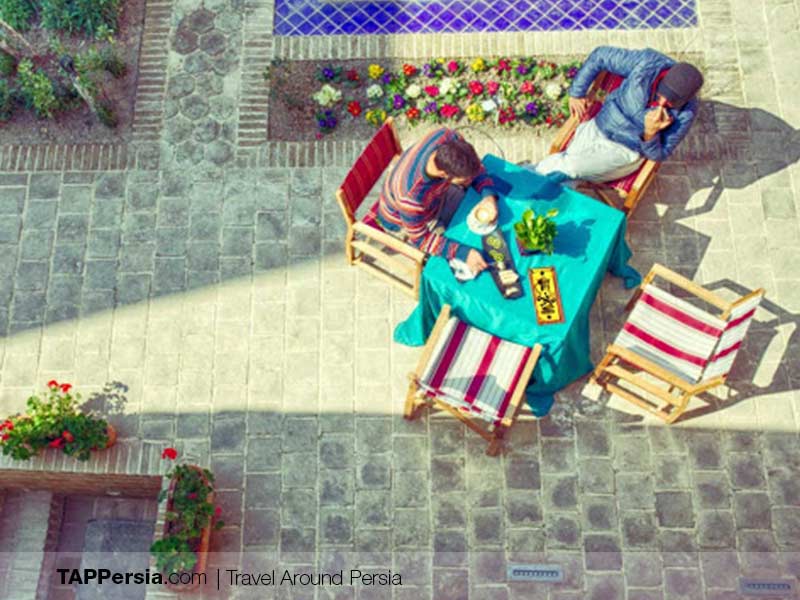 Just get yourself to Safavi House if you want to get away from hustle and bustle of the city in a unique, amazing, historical building. User Jaryaan commented her experience on TripAdvisor like this: "An unforgettable experience that you can imagine in Isfahan about visiting a historical place full of art and you can feel travel to time."
---
Recommended Tours