Nowadays most old historic buildings get teared down and give their place to apartments and towers. This phenomenon is devouring historic cities like Isfahan and destroying their harmony.
The owners of Safavi cafe have rescued one of these historic houses located in the end of Khaghani Street. They restored, repaired and decorated the old house into a stylish cafe.
Safavi is a multi-feature cafe with intellectual and cultural theme. The hallway entrance is being used as an art gallery, one of the rooms is a bookstore and there is a stage that often hosts musicians. A small pool full of fish, clay pots of flowers and a cute grape tree make the courtyard area a relaxing and joyful spot. Although the second floor with its great view and oldschool tall-steps is considerable too. Using western modern music was the downside for me, a touch of traditional persian music would help them create a more suitable atmosphere.
Safavi's menu has a wide variety. You can find anything from cocktails and milkshakes to herbal teas, coffee and sharbats. The most significant item on the menu is the tray, "Sini" in Persian.
It includes more than five Iranian traditional foods like: Shole-Zard (a dish made by rice and saffron), Dolma (meat and vegetables stuffed in grape leaves), Mirza-Ghasemi (a northern food made by garlic and eggplant) and Aash-Reshte (a stew made by vegetables and beans).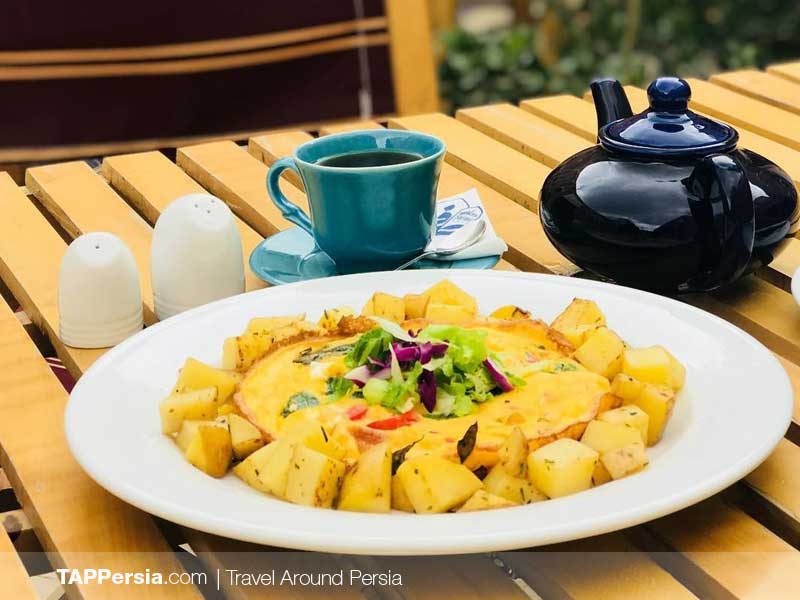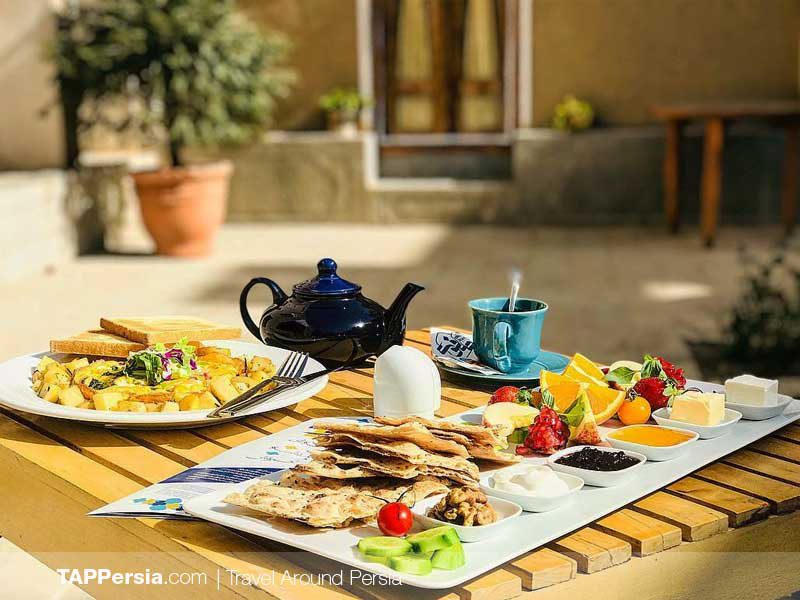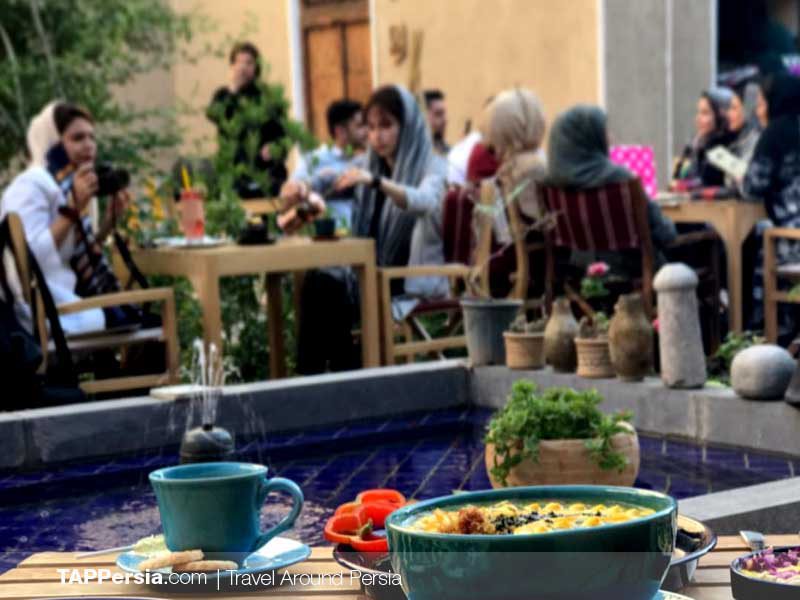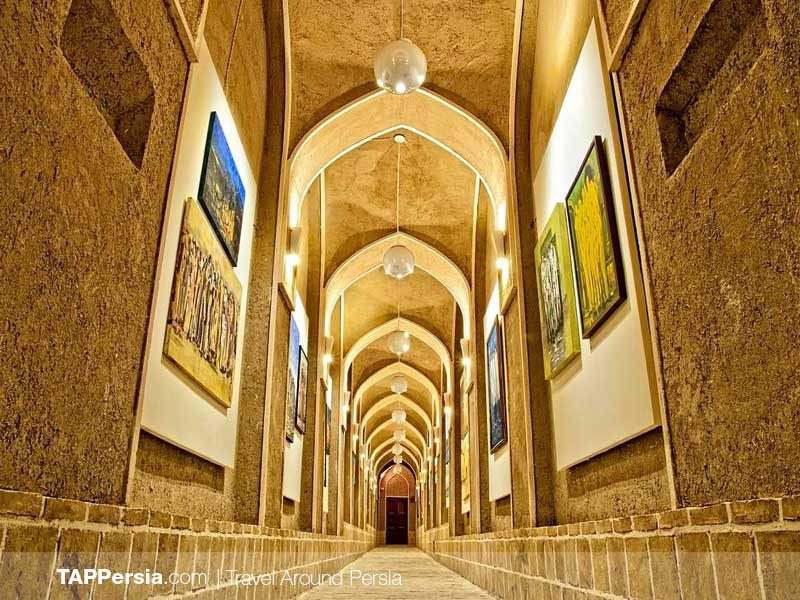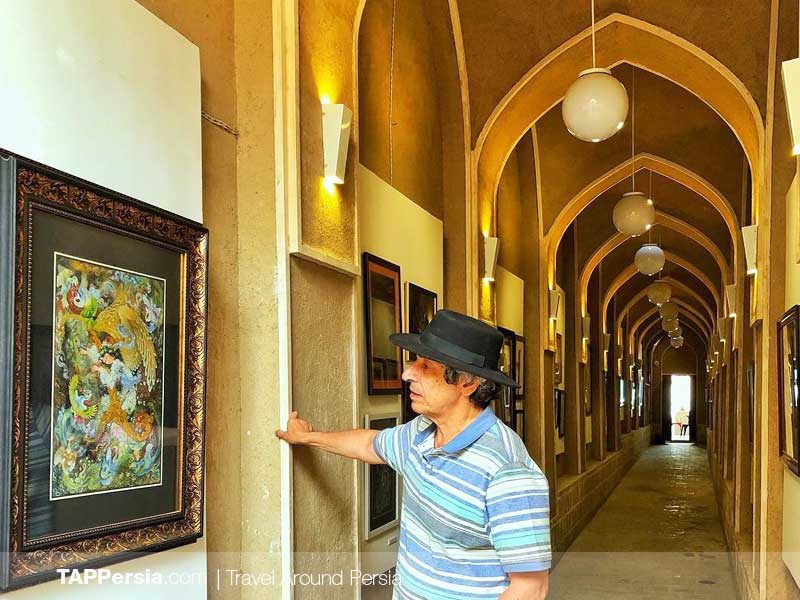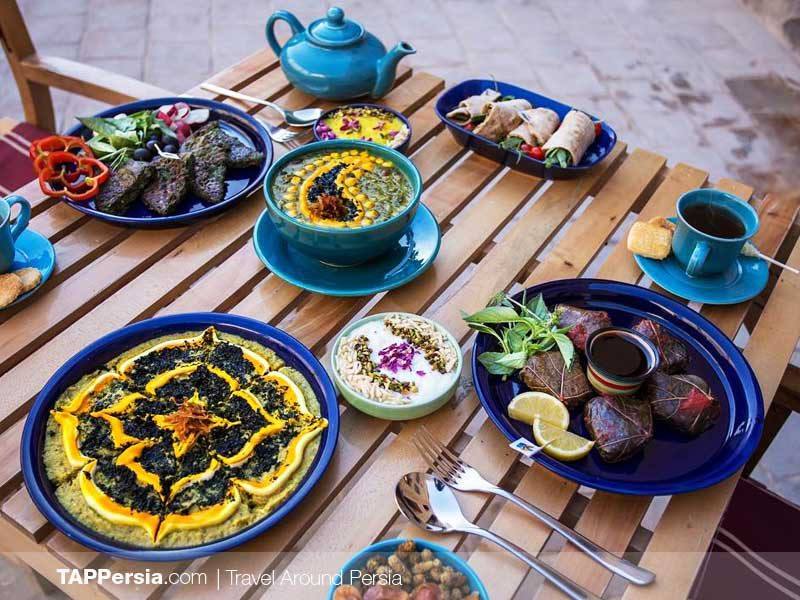 ---
Recommended Tours