Mirza Ghasemi is a popular Iranian dish, originally from the North of Iran and Gilan Province. This tasty food, aubergine with tomato, garlic and herbs, is also listed among the most common vegetarian dishes you can find in restaurants containing aubergine or eggplant in Iran.
Ingredient needed to make Mirza Ghasemi include
5 Unpeeled large eggplants
3 Eggs
4 Garlic cloves
3 Tablespoon tomato paste (optional)
Salt, turmeric & pepper
Cooking oil
Recipe
In order to make Mirza Ghasemi you need to grill the eggplants on the gas stove or outdoor grill. It takes you 7-8 minutes on each side to grill the eggplants until the skins are burnt but the inside flesh gets only soft. 
In the next step you need to peel off the burnt skin and also cut the  eggplant's top off. Then mash the eggplants by using a fork or dice them into fine pieces. Sprinkle the peeled eggplants with ⅛ tsp kosher salt and roughly chop them and now set them aside!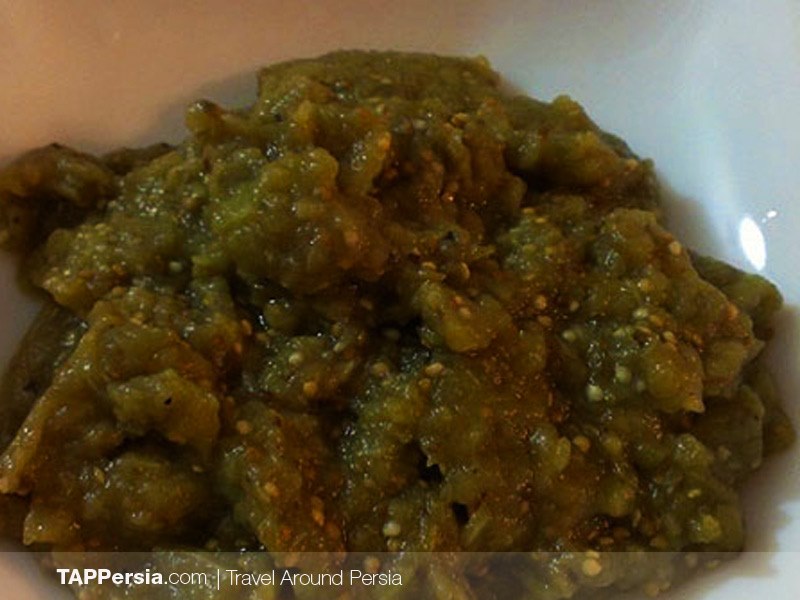 If you don't have tomato paste or prefer to make an organic one, use a thin knife or a blender to chop and dice tomatoes into small cube pieces. Do the same with garlic cloves. Mince them!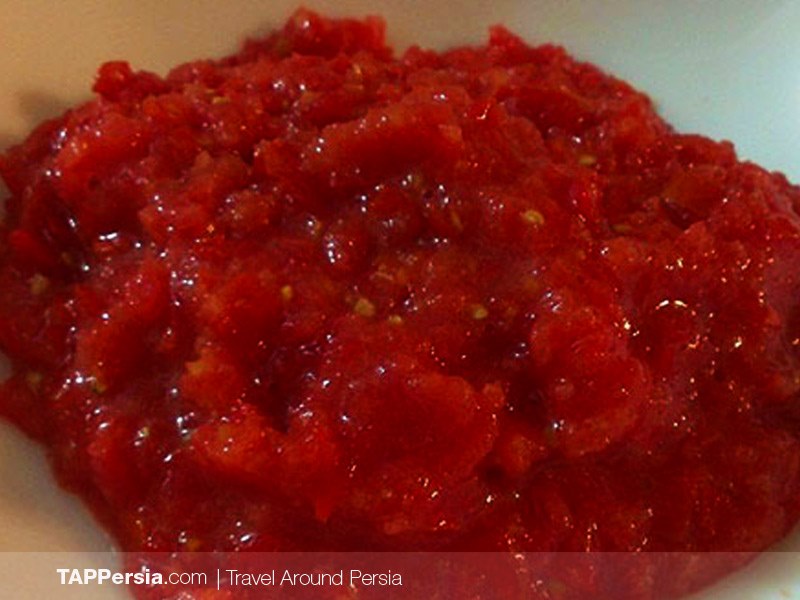 In a separate frying pan, start frying the minced garlic in cooking oil until they turn golden then add salt, pepper and turmeric to it. 

Now add mashed eggplants to the pan and cook it all for 15 minutes on medium heat. After 15 minutes add tomato puree or paste and cover the pan and heat it all for 15 more minutes on medium heat.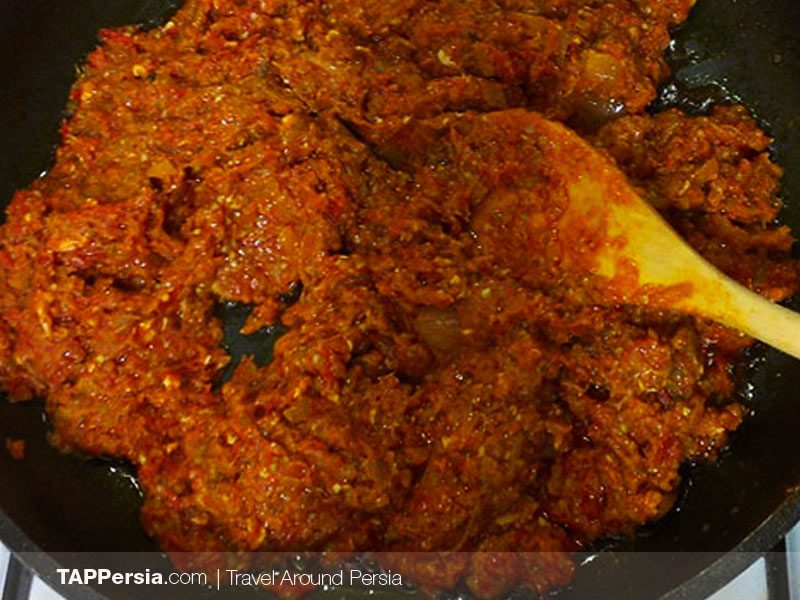 Finally, add eggs to the mixture and stir and combine it all well. Cook it for 5-8 minutes and it's ready! You can also save an egg for decorating your dish at the end, by cracking it right on top of the dish.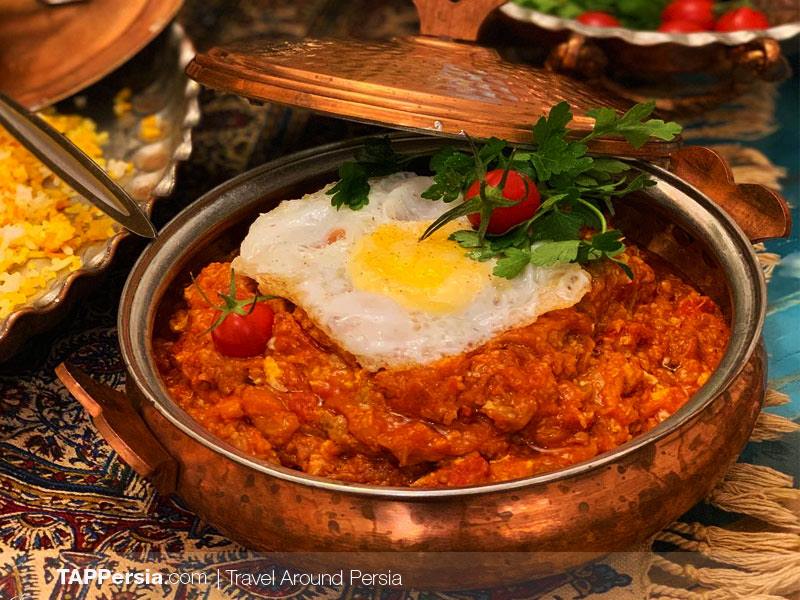 Serve this wonderful Persian vegetarian meal of North of Iran with Sangak or Lavash bread and pickled vegetables consisting of marinated different veggies including cauliflower, eggplant, onions, garlic, carrots, chilies, onions, etc in vinegar.
You can also decorate your dish with fresh parsley and Cherry tomatoes.
---
Recommended Tours