Walking in the fairyland but in Mashhad. You are at the Mellat park, one of the biggest green spaces in the city of Mashhad. However, the city is endowed with a lot of religiosities, parks, and nature, and mountains are other attractions travelers can enjoy. The park itself is one of the oldest and greatest parks in Iran, even bigger than Laleh Park of Tehran.
How to get to Mellat park?

Takes 20 minutes to drive on a nice day without traffic jams away from the most demanded holy shrines in the Muslim religion in the middle east to the Mellat Park. The location is accessible by Subway, the 12th Stations towards the west side of the city in vakil Abad Blv. Other Public transportations are available too, you can easily get a local taxi or even bus. Moreover, the online taxi comes really handy in this situation. The payment is easy too, Pay the bill by cash or let TAPPersia help you with Tourist card, and avoid caring cash, instead pay everything with a debit card.
When to visit Mellat park?

Although The cool breeze in the summertime and the tall trees helps to hide from the hot sunlight, the best time is in the afternoon or evening for a walk, a summer picnic with friends, or a winter stroll with the kids. If you want to keep away from the crowds avoid holidays and Iranian weekends (Thursday and Fridays).
There is plenty to see and do, just stroll in the pedestrian part and enjoy the cool wind in your hair. Pack foods and drinks to enjoy an afternoon picnic in the park which has 35000 trees for more than 50 years. There are plenty of street snacks you can have near the park.
What to do in Mellat park?
Despite the excitement, Mellat Park mashahad has an Amusement park which is the cream of the crop. Just get in and pamper your self with fun and pleasure. Not far from the entrance to the eastern part of the Mashhad park, there is an entrance for those who wanted to enjoy a ride on one of the world's biggest ferries wheel. 450 people can ride it and look at the view 80 meters above the ground.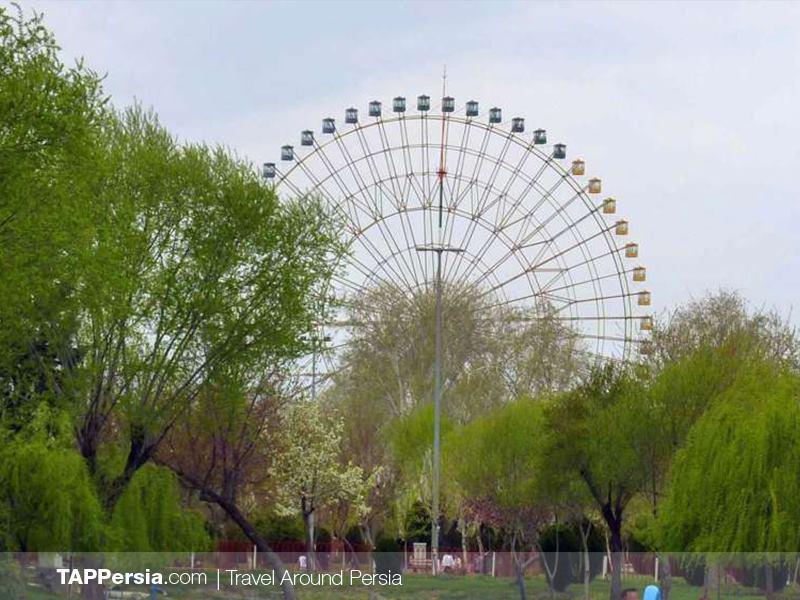 Mellat park provides a wide range of services such as Motocross, kiddle ride, kiddie ride, Pirate ship, roller coaster scrambler, pool, and Mini gulf ground. The merry go around is a great option for a quick 4 minutes family trip 24 meters above the ground to enjoy the view.
But if you are you still up for the challenge, try the huge skateboard. Take the ride on a 36-meter rail with 85 km/h for 3 minutes.
While the park is open to all, if you're primarily concerned about facilities times, take into account that they mostly close at 7 pm and the timing might be different around national or religious holidays.
---
Recommended Tours