Although the 11th-century Iranian poet Omer Khayyam lived in the city of Nishapur, which is located in the northeast of nowadays Iran, no place appreciates his poetry like the southern Iranian port city of Bushehr. Here you can find a traditional form of southern Iranian music called "Khayyam Khani", consisting out of the singing of Khayyam's Rubaiyat in the accompaniment of traditional southern Iranian instruments like flute, "Ney Jofti" and "Ney Hambon", a form of bagpipes. Rubaiyat is a form of poetry where the poem consists of four short verses.
Over the past few years, the "Khayyam Khani" enjoyed a spike in popularity. It is now performed almost daily in the Cafes of Bushehr and became a must see for everyone visiting this city.
Experiencing Bushehr
Whoever goes to Bushehr will be greeted more than warmly by the locals. Being maybe one of the best examples for the infamous hospitality of the Iranians living in the south at the shores of the Persian Gulf Bushehr has a lot to offer for its visitors. You can find in the narrow alleys of the beautiful old city center and around the bazaar some of the best fish restaurants of all Iran.
The bazaar offers some typical southern Iranian goods like dates,  regional clothes and, of course, fish. But also, the culture scene in Bushehr is very active, especially when it comes to music which has an important role in the everyday lives of the people of Bushehr, especially "Khayyam Khani".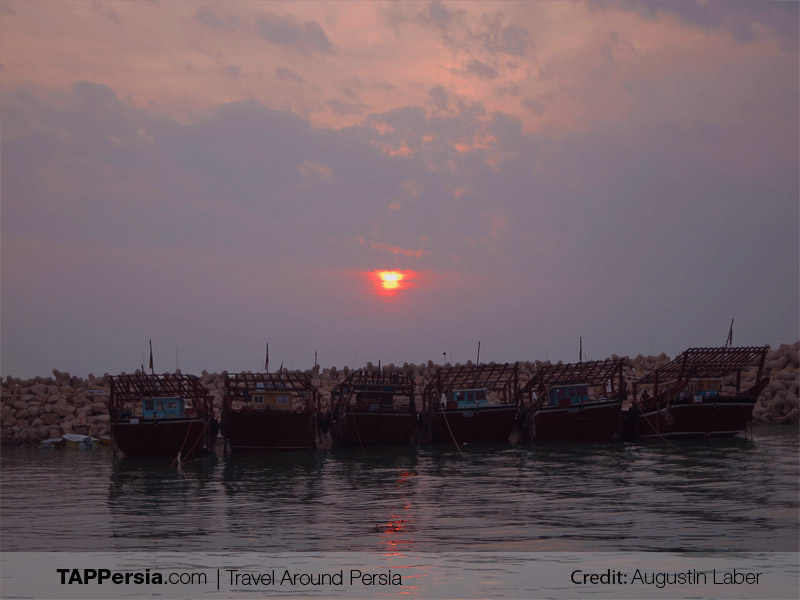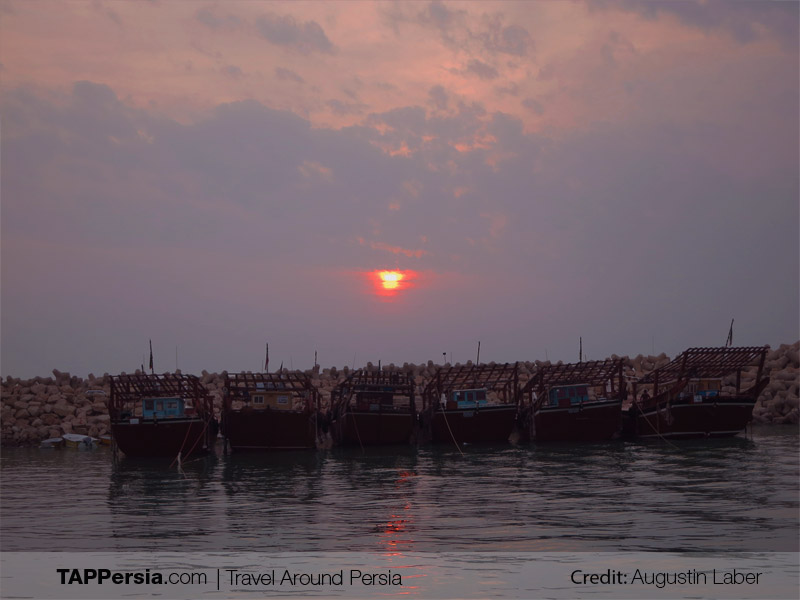 The singing of Khayyam's poems (Khayyam Khani)
There is a special kind of love story between the poet Omar Khayyam and the city of Bushehr. Although he never visited this city his Rubaiyat is the foundation for the so-called "Khayyam Khani". In spite of the fact that the "Khayyam Khani" was originally performed in closed family celebrations like weddings, it became nowadays a public event performed in the cafes of Bushehr. One of the most popular "Khayyam Khani" can be found in the café "Hajj Raees", which is located in one of the beautiful alleys of the old city of Bushehr. Every Thursday and Friday evening the café will be flooded by locals to participate in it.
To the rhythm of drums, the singer, an old man called Kheder, starts singing the rubaiyat of Khayyam (and sometimes poems of other poets like Hafez too) while the crowd is participating by clapping rhythmically to the music. The whole performance starts slowly, Kheder is alternately singing and playing the flute and the whole crowd is clapping hypnotised. Suddenly a young man starts to play the bagpipes (Ney Hambon) and the whole rhythm becomes much faster. The crowd becomes euphoric and men start dancing. After one and a half hour, the crowd leaves tiredly.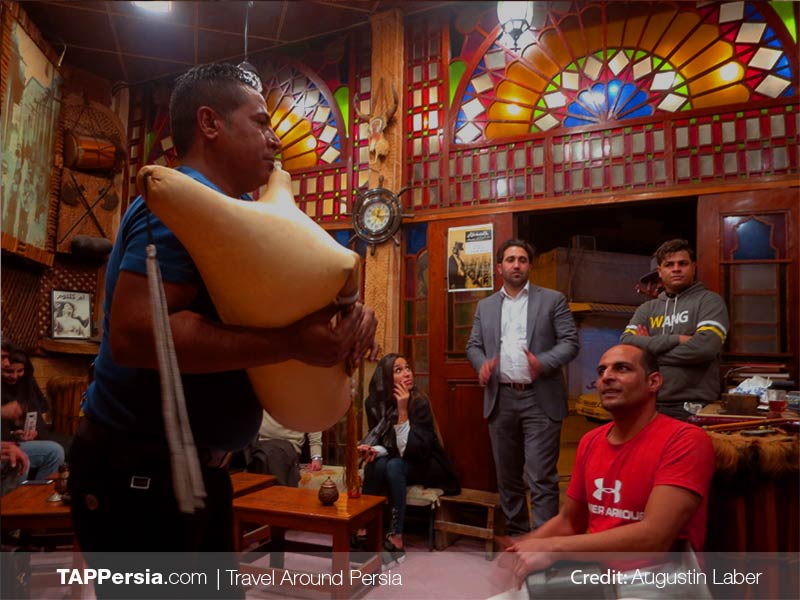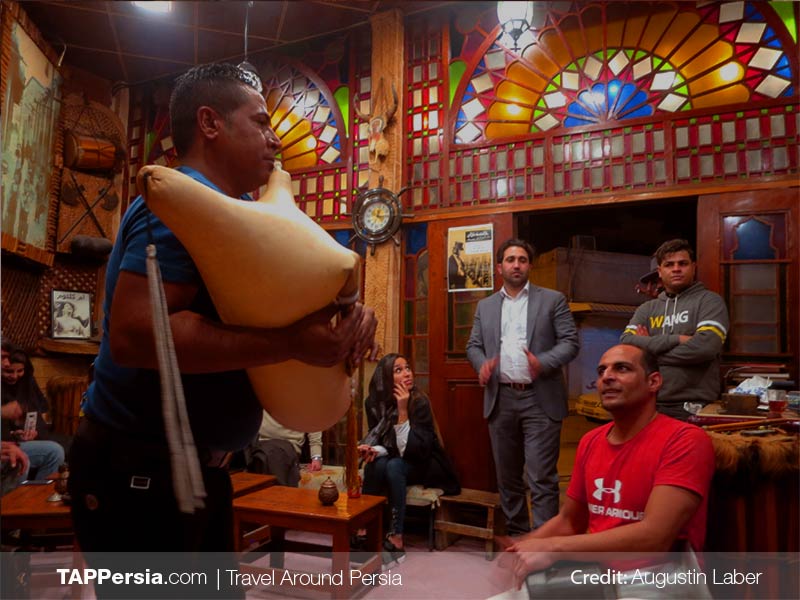 The philosophy of Omar Khayyam
But why is there this connection between Khayyam and Bushehr you can not find anywhere else in Iran, not even in Khayyam's hometown of Nishapur? Maybe it's because the philosophy behind Khayyam's poems is fitting very well to Bushehr: He is telling us to live in the moment and to enjoy our lives now and here. This message is fitting well to a city of fishermen and sailors who would go to the dangerous sea for days and months, leaving their beloved ones back in Bushehr without knowing if they would come home or not. Khayyam's poems reminded them not to think too much about this difficult situation they can't change but to focus on the now and here. That's why till today the people of Bushehr sing poems of Khayyam, such as:
My friend! Come here so that we don't worry about tomorrow
And let us use this one breath of life we have
One day, far from now, we will die
And join the ones who died seven thousand years ago