Khane Manouchehri, located near the old bazaar in Mohtasham Street, Kashan, is a restored Persian house, turned into a multi purpose hotel. The building has symmetrical harmony with white, radiant colors for walls and mud-bricks used for flooring.
The owners were keen to revive traditional persian art and crafts. A section has been allocated for a textile workshop, to teach weaving culture and methods to the next generation. Other features of this complex include an art gallery and a gift shop. The tasty dining area and restaurant have pleasant lighting and a peaceful atmosphere.
One of the best items on their menu is the Zereshk Polo. This tempting dish consists of pieces of shredded chicken, mixed with golden saffron rice and garnished with cooked, dried, barberries. Their mouth-watering Koofteh Aloo is basically plum, rice, ground meat, eggs and vegetables, cooked and shaped into big balls and seasoned with a sour-salty, thick sauce.
You should order some persian yogurt designed with dried vegetables and edible flowers to use as a dip for their crunchy bread chips (noon-khoshke). A traditional persian saffron ice cream is a satisfying ending to this adventurous meal.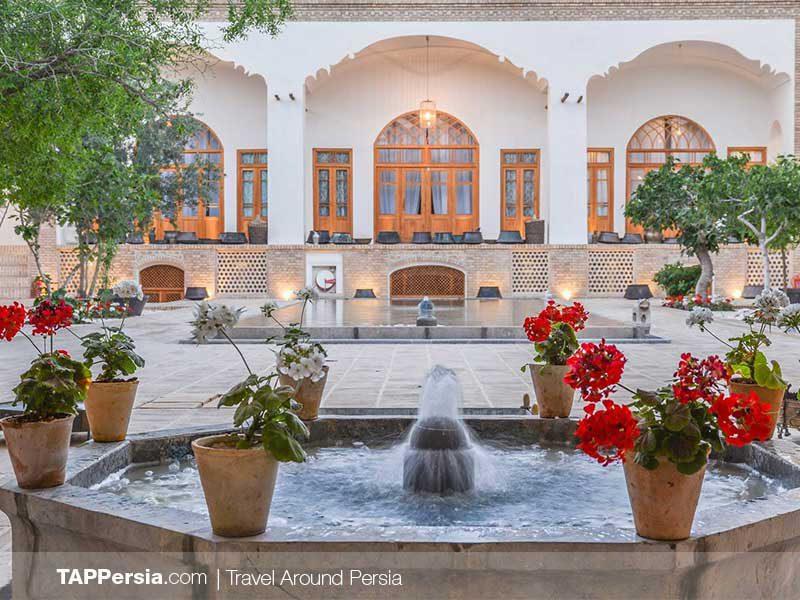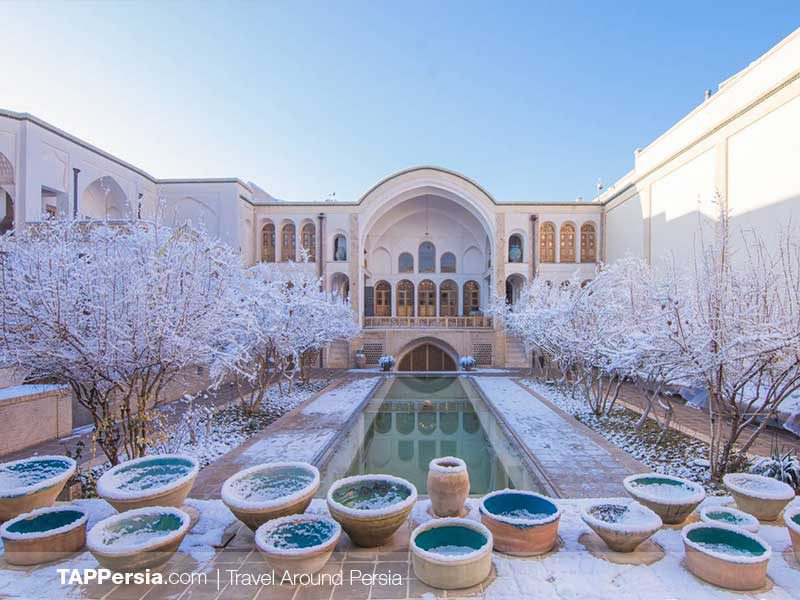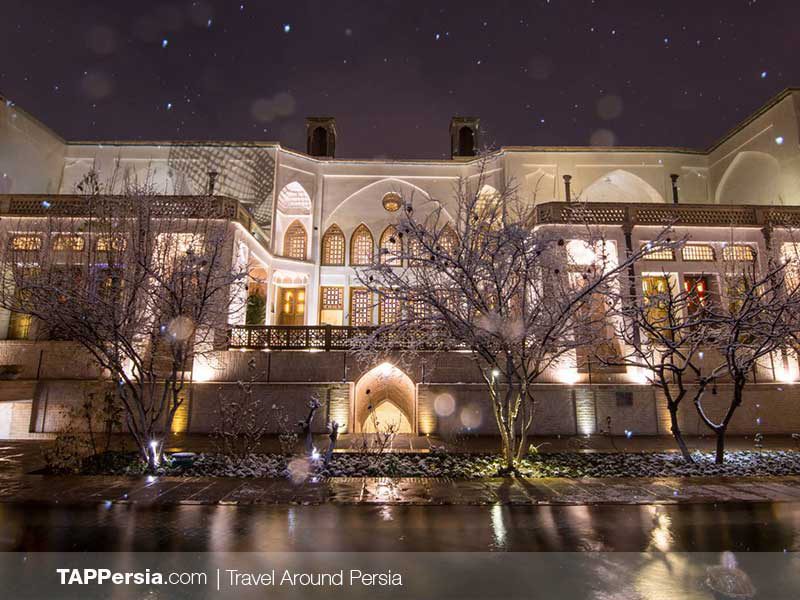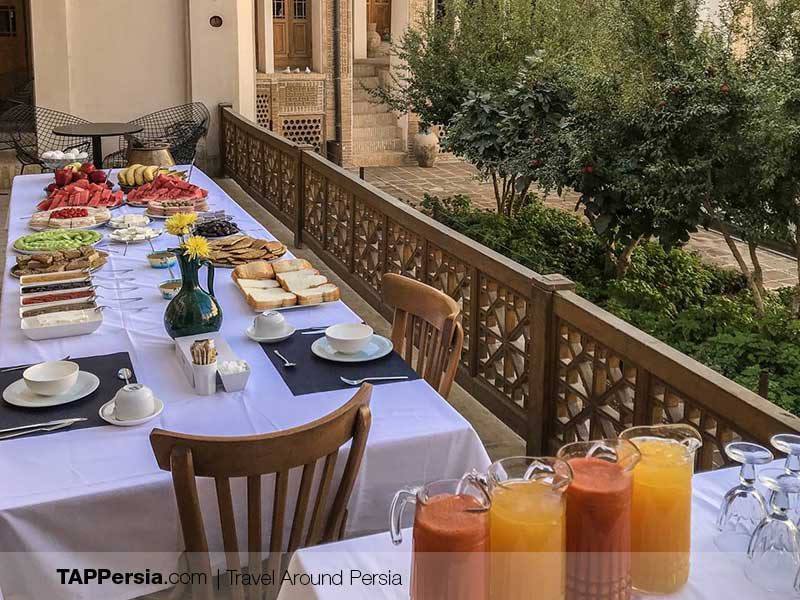 ---
Recommended Tours