Keykhosro House & Restaurant, located in Borzoo, Shohada Street, Kerman is a Persian traditional house, restored and converted into a restaurant.
Its courtyard is decorated with pools, ponds, blocks of flowers and a huge palm tree. Keykhosro has two talking parrots called Peste (pistachio) and Asal (honey). They are one of the main attractions due to their incredible singing voices. The birds are incredibly proud, and refuse to tolerate any song or music that might compete with their voices. Therefore, on occasions when there is live traditional singing in Keykhosro House, the birds start to get jealous and will do anything they can to outsing the music. This is due to the fact that traditional Iranian singing was originally inspired by the song of the nightingale (called chah-chah), meaning birds usually view it as a competition to their own music.
Keykhosro serves traditional homemade food. Let's start with Nargesi which is fried spinach and onions with a whole egg in the middle, that looks like a flower in a meadow. Then you can have Dami Goje (rice, tomatoes, onions, apples and cumin) cooked together, that comes with Ghormeh Zarandi (Lamb meat braised in its own fat with onions and garlic).Their Bidmeshk-saffron sharbat drink can very much satisfy your thirst. Finally, to make a good meal exceptional, you should have Kachi for dessert, which is a thick porridge made of flour, butter, rosewater, saffron, cinnamon and cardamom.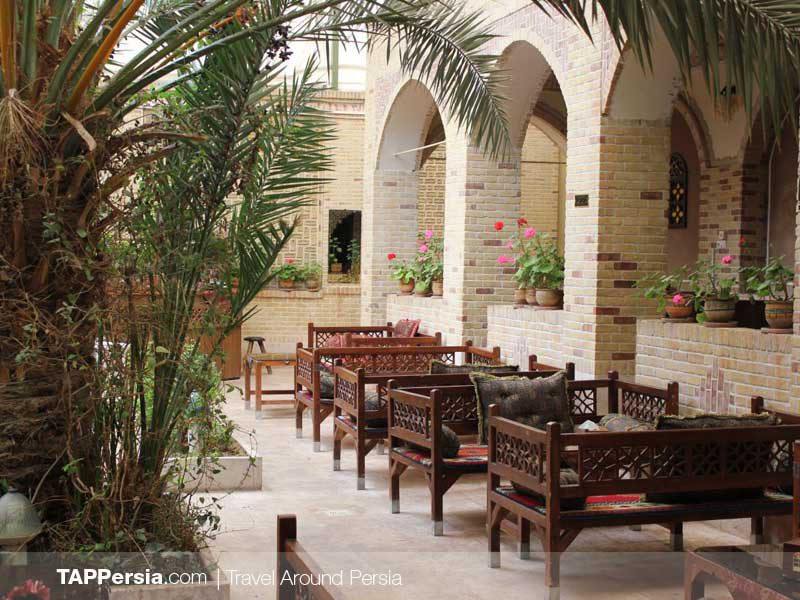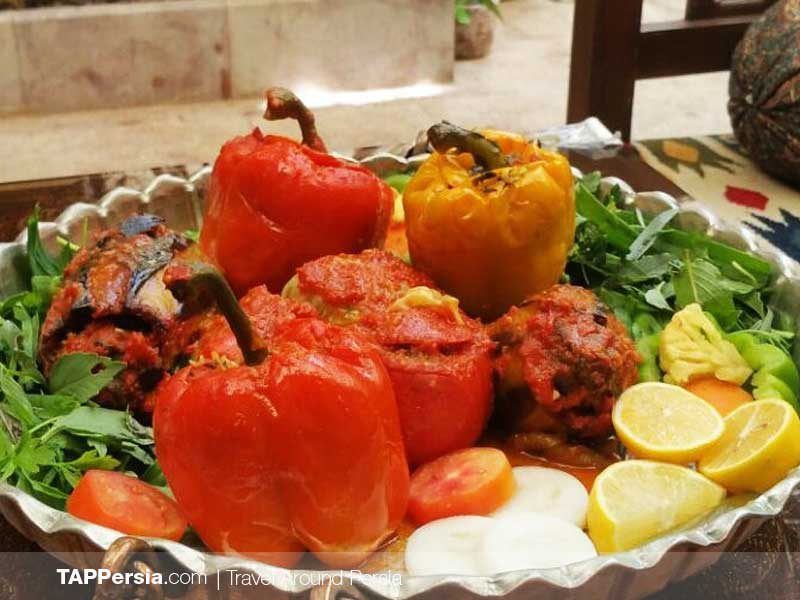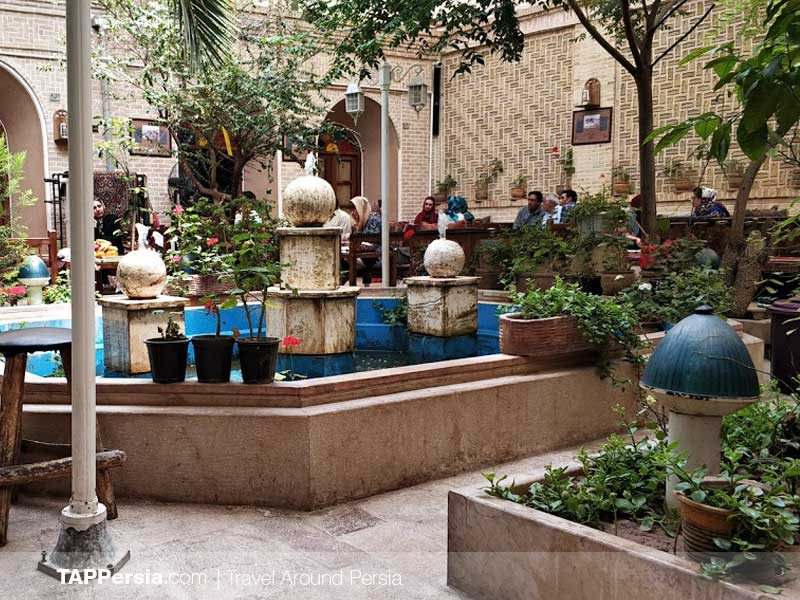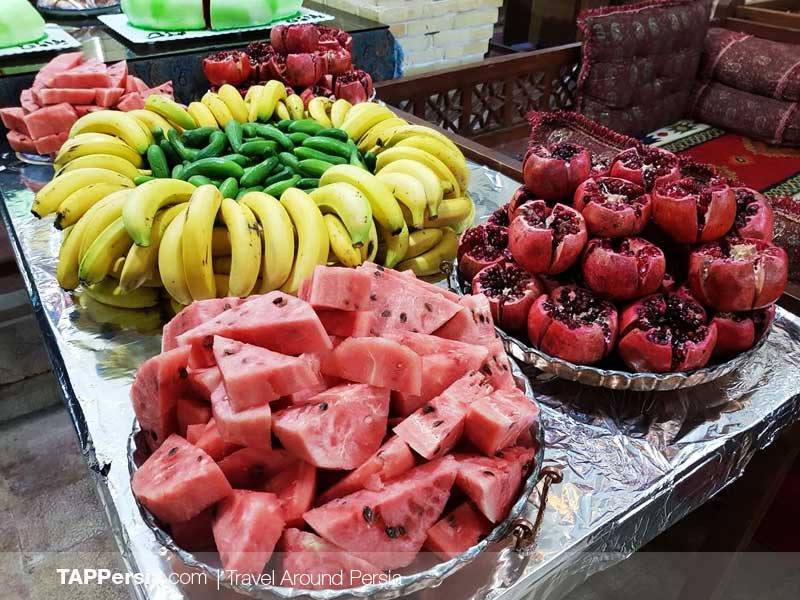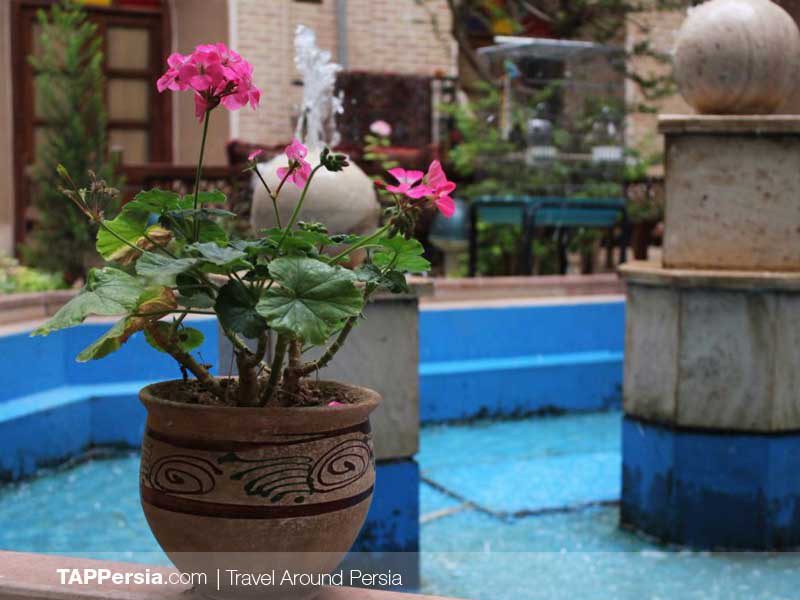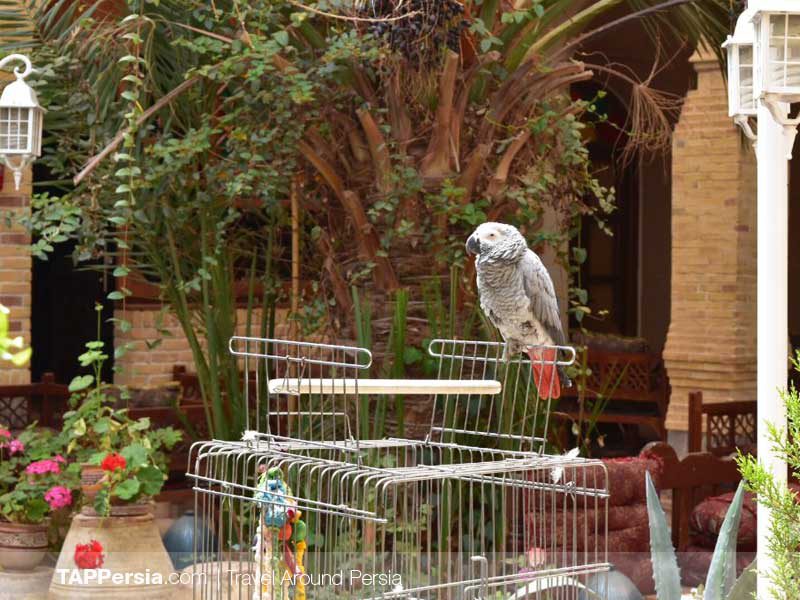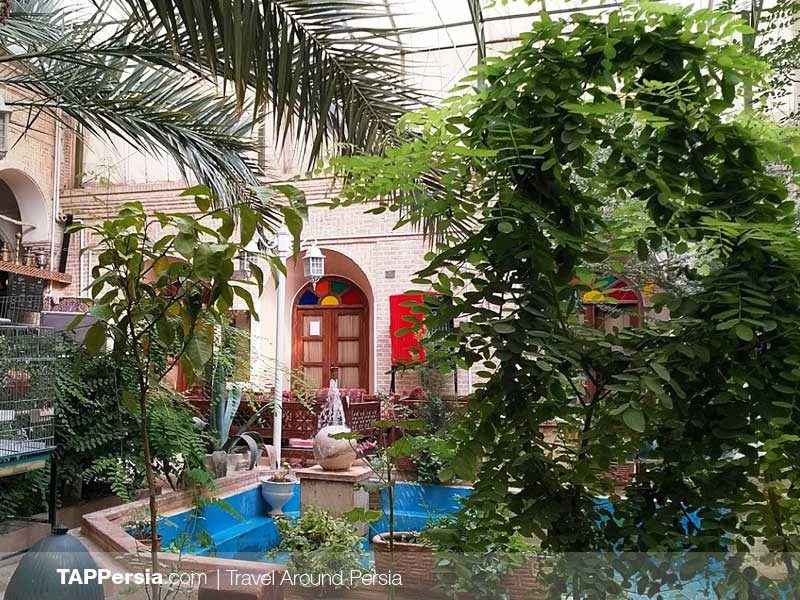 ---
Recommended Tours