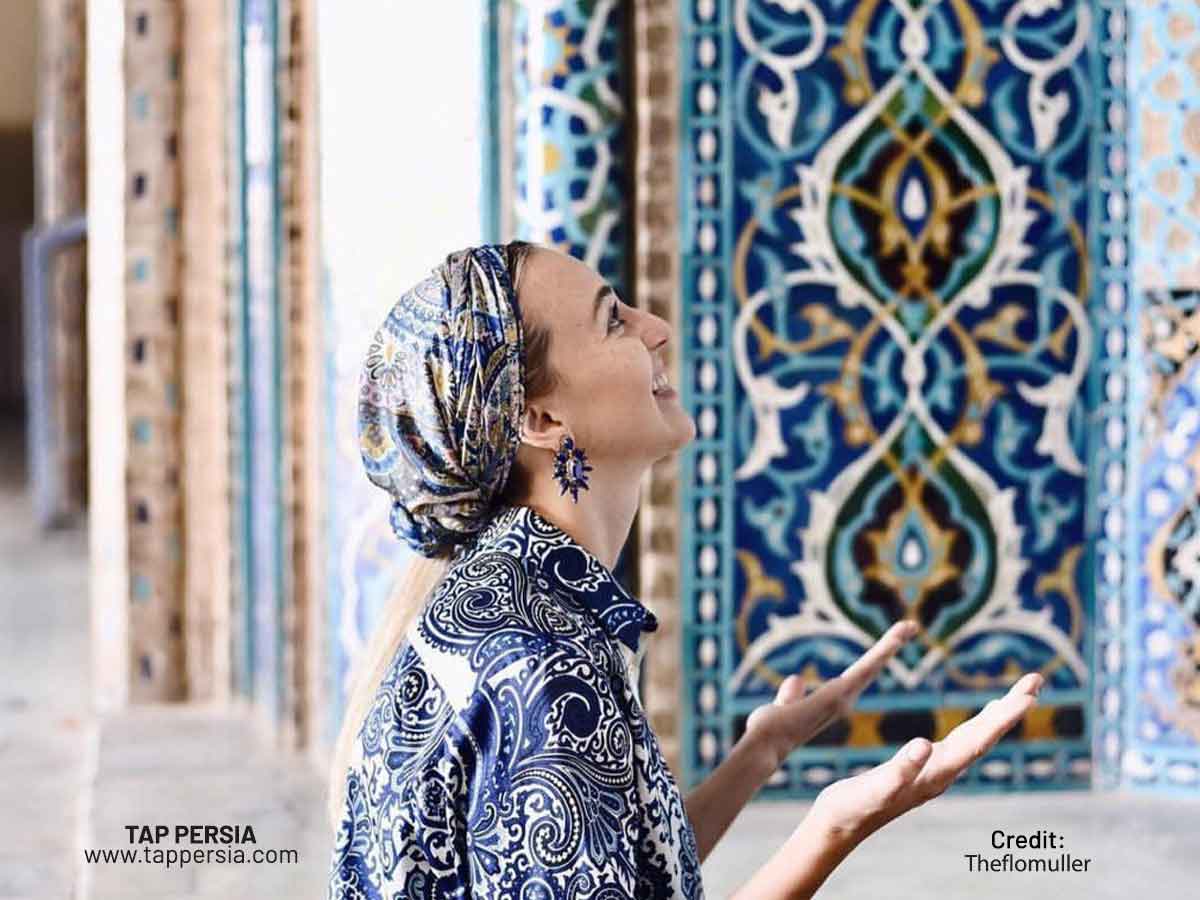 Iran has been more accessible for travel in recent years. People from many nations may easily obtain visas for Iran and enjoy their travels to this historic nation. The majority of visitors can even obtain a visa upon arrival. But there are also some exceptions. Receiving an Iran visa for American citizen is one of the exclusions. In recent years, travel to Iran has become much easier.
We'll go through the step-by-step instructions on how to get an Iran visa for US citizens.
Requirements for Obtaining an Iran Visa as a US Citizen
Documents required for an Iran visa for US citizens include a passport, a completed visa application form and other supporting documents. A total of 9 documents are required.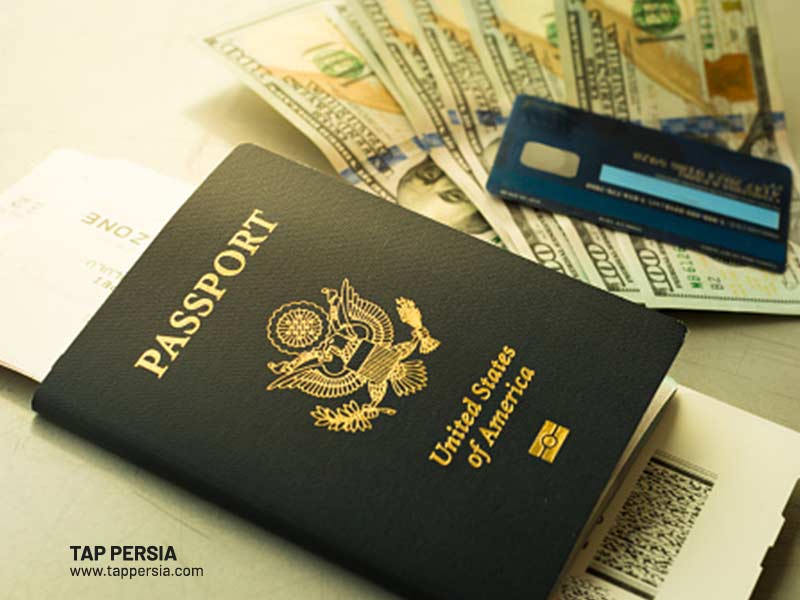 1.Visa Application Form
Filling out the Iranian application form
2.Passport Photo
The photograph must be older than six months
3.Passport
On the day of travel, the travel document or original passport must be valid for at least another six months and contain at least two visa pages that are unmarked
4.Invitation Letter
An invitation to visit from a family member, friend, or business, along with information about their connection to you. The letter might include information such as your visit's goal, expected stay length, if you will be staying with them, etc. Give evidence of the person's financial resources if they are paying for your stay
5.Travel Proof
Flight(s) booked for the destination that is roundtrip. In order to enter a nation without paying for a return journey, you may need to use an onward ticket, which is a flight reservation made by a legitimate travel agency. Secure verified bookings for single-, round-, and multi-city flights in order to obtain an Iran visa for US citizens.
6.Accommodation Proof
Reservation(s) for lodging during your visit to the place. The embassy warns avoiding purchasing tickets before receiving your visa. Buy fake tickets instead of putting your money, time, and effort in danger. Make hotel arrangements for visa purposes instantly anywhere in the world.
7.Travel itinerary
A travel itinerary, not a ticket, is a reservation for travel to and from a nation made in your name. The embassy cautions to avoid making hotel and flight reservations before the approval of receiving an Iran visa for US citizens. Purchase legitimate tickets instead of putting your money, time, and effort at risk.
8.Travel Insurance
Proof of travel insurance for the intended trip, including the insurance certificate and benefits table. Along with a copy of your credit card and the table of benefits, you may also include a letter from the bank stating that you have insurance via them. Obtaining travel health insurance that covers the coronavirus is accessible to everyone worldwide. (COVID-19). Obtain coverage for personal responsibility, emergency response, lost checked luggage, and natural calamities. Be prepared for unforeseen accidents and medical issues if you have gained an Iran visa for US citizens.
9.Bank Statement
A recent month-to-month bank statement from the applicant's home nation. The statement must clearly show the account balances, the date it was issued, and the applicant's status as the account holder. Online printing of statements needs authentication (stamping) by bank staff.
How to Apply for an Iran Visa as a US Citizen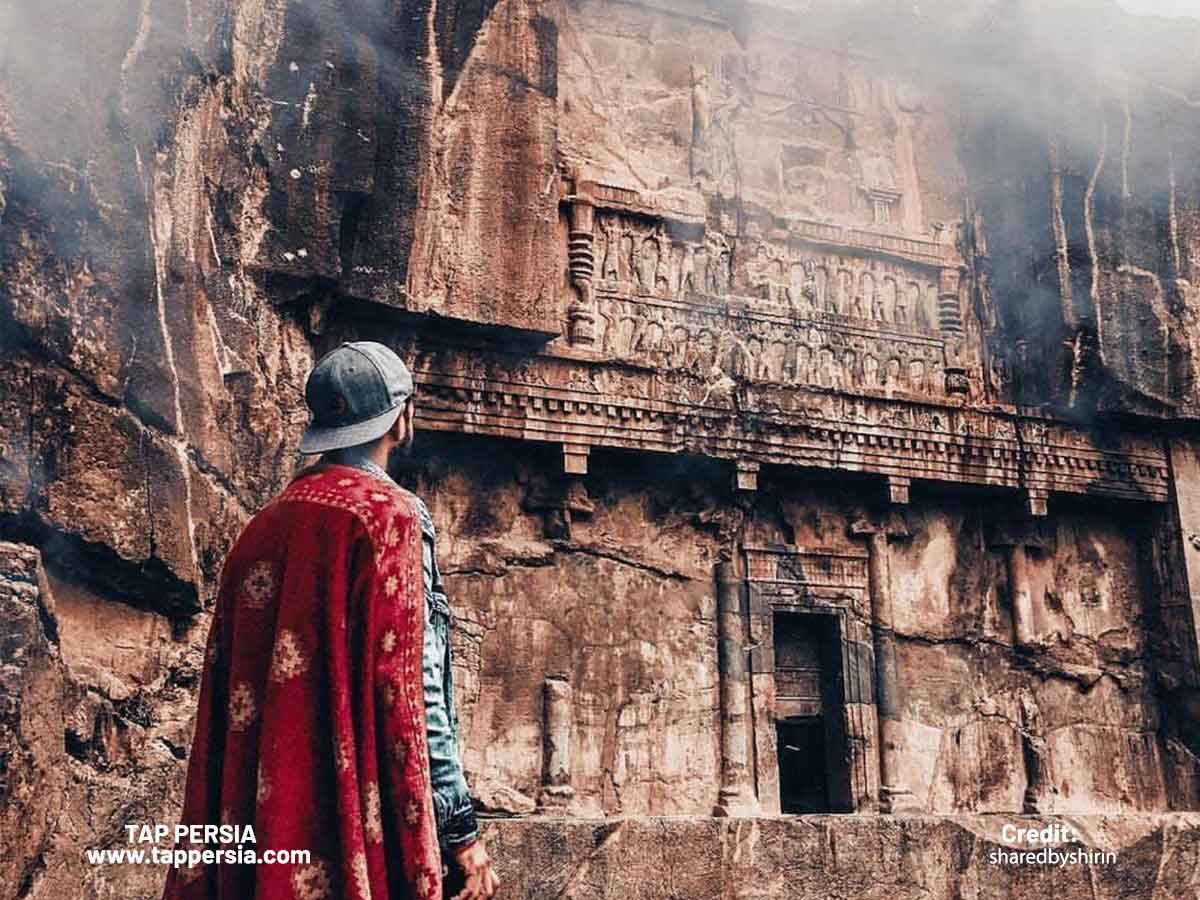 The application process for an Iran visa for US citizens is quick and simple as long as the required paperwork and details are correctly given. US residents may assure a simple and hassle-free procedure for acquiring an Iran travel visa by adhering to these 7 steps.
To guarantee that there is enough time for processing and to prevent any unforeseen complications, it is advised to apply for the visa far enough in advance of the anticipated trip date. The Iranian government for a number of reasons, such as giving false information, failing to satisfy standards, or having a criminal past, may reject applications. In these circumstances, the applicant must reapply and pay the visa cost.
1.Gather Documents
Assemble all the supporting documentation needed, such as your passport and any additional visas, for an Iran visa for US citizens.
2.Valid Passport
Verify that your US passport is still valid for travel to Iran for at least six months after your arrival. Apply for a new US passport if necessary.
3.Fill Application
Fill out the application form for Iran.
4..Schedule Appointment
Make an appointment to submit your application at the Iranian embassy or consulate. You may do this by calling the embassy or consulate or by doing it online.
5.Submit Documents
Applying for an Iran visa for US citizens at the Iranian embassy requires filling out a form, bringing the necessary paperwork with you, paying, and then submitting it.
6.Visa Processing
Following submission, an immigration officer will evaluate your passport and any other supporting papers. Depending on the facts included in the application and accompanying papers, the visa request will either be granted or rejected.
7.Receive Visa
If the application is accepted, Iran will be added to the applicant's passport, which they may pick up at an Iranian embassy or consulate.
Tips for a Smooth Iran Visa Application Process for US Citizens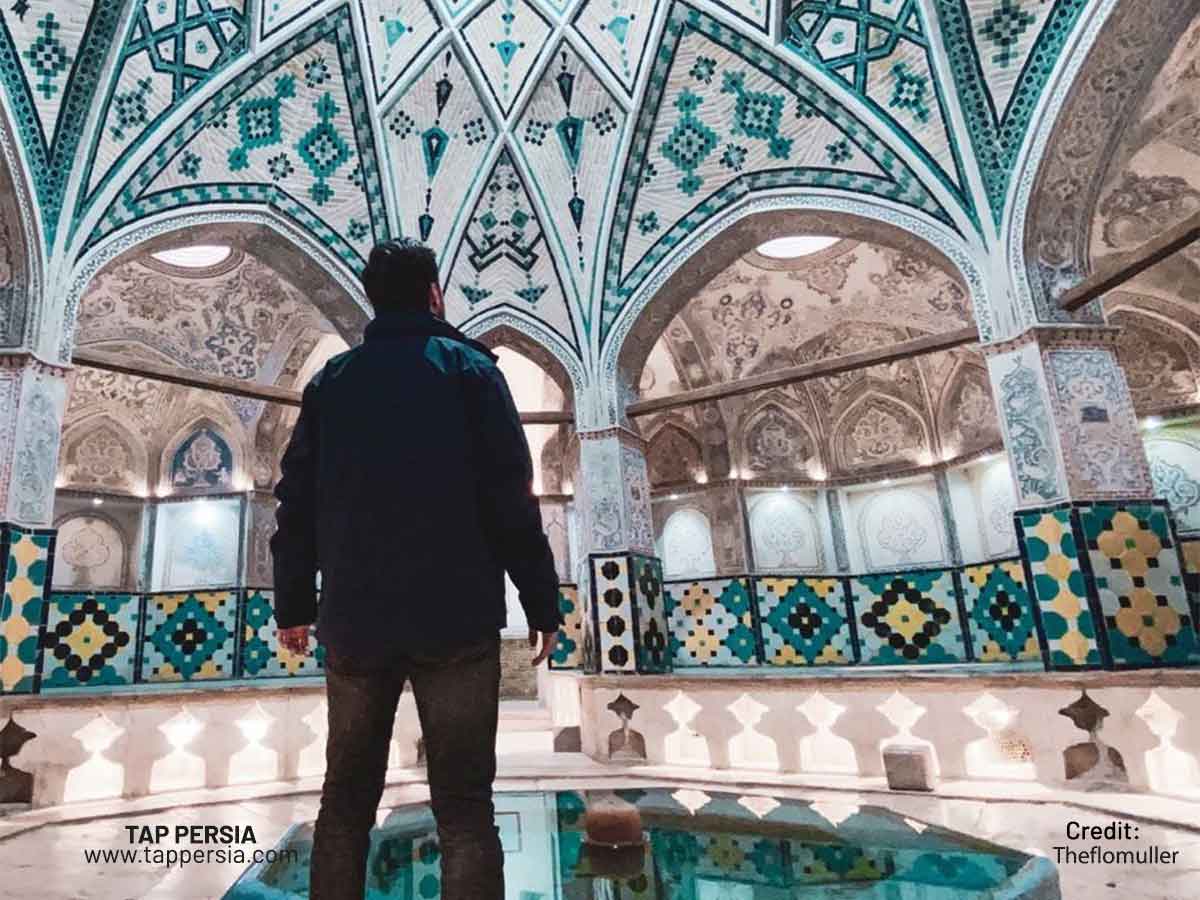 · The Ministry of Foreign Affairs must first provide you with a visa authorization code before you can submit an application for an Iranian visa at the embassy.
To obtain an Iran LOI with a visa permission code, get in touch with a trustworthy Iranian travel agent using our contact form.
Since January 2017, there has been an "e-visa" system in effect that enables visitors to obtain their authorization number without going via a travel agency. However, to apply and collect your visa, you must still go to the embassy.
To put it simply, it is not a true e-visa. Rather, it is a method of obtaining the authorization number required to apply for your Iran visa on your own without the aid of a tour operator.
Iran travel is not always recommended at certain times of the year. In the past, it has been difficult to get an Iran visa for US citizens during election times.
The Iran visa for US citizens must be requested through the division dealing with Iranian interests at the Pakistani Embassy in Washington, D.C., or from an Iranian embassy in a third nation.
At the border, Americans are fingerprinted and photographed.
Independent tourists are required to have a licensed guide with them at all times.
For a total of 14 days, visitors to Kish Island are exempt from visa requirements.
Verify that your American passport has at least 6 months left on it after the day you enter Iran.
Constantly have your American passport, visa, and other relevant travel documents on you when visiting Iran.
Check Iran's entrance and departure regulations, as well as any quarantine or COVID-19 limitations.
Make sure you have enough money to cover the cost of your travel to Iran and be prepared to provide documentation upon request.
Purchase travel insurance with coverage for Iranian medical expenses, accidents, and travel disruption or cancellation.
To prevent the stress of trying to locate a place to stay after you arrive in Iran, make reservations in advance.
After researching Iran's weather, pack the appropriate apparel and accessories.
Be wary of tourist traps and con artists, especially while interacting with Iranian street sellers and cab drivers.
To maintain connectivity throughout your journey in Iran, think about utilizing a prepaid SIM card or an e-SIM.
Dress appropriately before entering Iranian mosques or other places of worship to respect local culture and customs.
Be mindful of your personal hygiene and health, particularly while consuming Iranian street food or in crowded areas.
Processing Time and Fees for an Iran Visa for US Citizens
Fill out the TAP Persia online visa application and upload your passport scan, along with a current résumé. In roughly two months, you should have access to your authorization code.
Fill out a hard copy of the application form provided by the Iranian Ministry of Foreign Affairs.
Send a money order for $120 USD together with your completed application form, physical passport (valid for at least 6 months), 2 passport images, authorization code, and Iranian Interests Section of the Pakistani Embassy in Washington, DC.
Your visa and passport will arrive in the mail in approximately a month, or you may pick them up at the embassy within a week.
Fee of Authorization code: Free for US citizens when a package containing Iran is purchased
Processing fee: 90 USD
Expedited processing: 58 USD
Mailing fee: 30 USD
Potential Challenges and Restrictions for US Citizens Traveling to Iran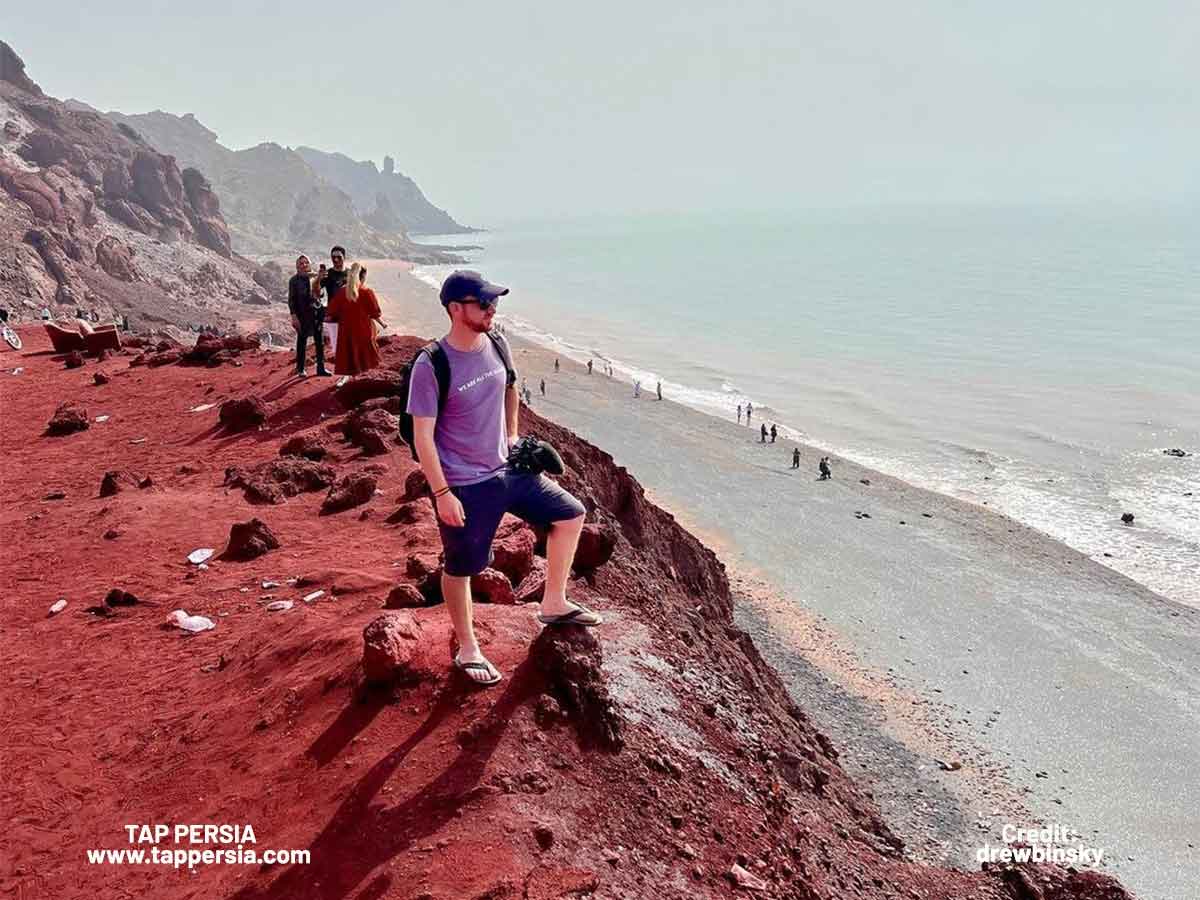 US citizens need to be ready for some potential difficulties when entering Iran. Additionally, it is forbidden for US citizens to take part in any actions that would go against US sanctions, such as cooperating with organizations that are on the list of Specially Designated Nationals. Last but not least, Americans should be informed that the US Embassy in Tehran does not offer consular assistance to Americans living in Iran. For instance, since English is not a language that is commonly spoken in Iran, US residents may experience linguistic difficulties.
Additionally, Iranian women are supposed to dress modestly, and public demonstrations of affection are prohibited here. In addition, US residents should be advised that accessing particular websites might be challenging or impossible due to Iran's extensive internet censorship and surveillance.
Conclusion: Traveling to Iran as a US Citizen with a Valid Visa
If US citizens desire to go to Iran, there are a lot of things to consider. It is crucial to understand how the present US sanctions on Iran may influence American individuals' ability to visit Iran. The rules and procedures for US passengers, as well as the required paperwork and safety and health issues, should also be familiar to US people.
TAP Persia is always ready to help you out with the visa process and will easily help you out during your travel because it is also important to have an intellectual tour guide wherever you go.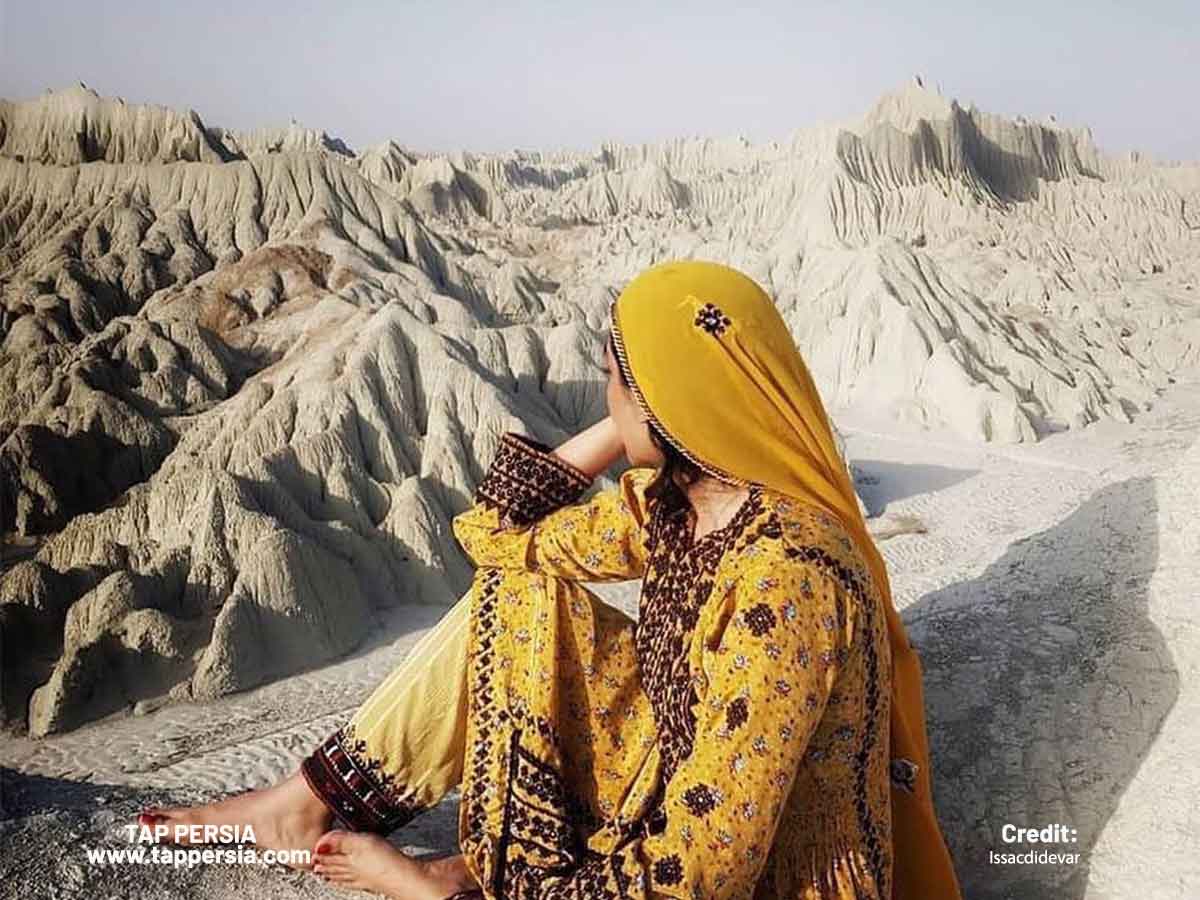 Can US citizens get visa for Iran?
Americans require a visa in order to enter Iran. If you come without a legal visa, you will not be permitted entry; nonetheless, some US residents with legitimate visas have nonetheless been turned away for unknown reasons.
Can US citizens visit Iran as tourists?
Iran accepts U.S. passports for entry. However, the Iranian government does not accept dual citizenship and only accepts those who are Iranian nationals as well as Americans.
How long does it take to get a tourist visa to Iran from USA?
An Iran tourist visa will take between one and three months to get for US citizens.