While traveling to any country, unexpected accidents may happen. In such conditions, you can't enjoy your trip, but the worse issue is the emergency costs can dig a deep hole into your pocket. At this time, an international travel health insurance can play a vital role and save your mood and money. Like the entrance rules to most countries, you need to provide a travel insurance for traveling to Iran(Iran visa).
Points You Need to Know Before Buying Iranian Travel Insurance
Once you get your visa to Iran, you can usually request a bundle package that includes services from a variety of local Iranian travel insurance companies. However, You must take note of the following details:
Your insurance should consist of medical and hospitalization coverage. Furthermore, if hospitalization is necessary in Iran, the insurance company should pay the expenses directly to their contracting hospitals. Otherwise you can go to any in-network hospital and they reimburse your money after two days.
Make sure your selected insurance company provides you with medical repatriation assistance and air ambulance services. In case your emergency medical condition requires prolonged care, they'll cover your expenses for your trip home.
The insurance service should include a hotline, a direct telephone number for urgent cases. You may never need it, but it's good to know that your provider will remain your constant and supportive travel companion.
If you want to order the insurance from a company in your own country, keep in mind to ask if they include Iran in their coverage list. Standard international coverage almost always excludes Iran from its travel destinations.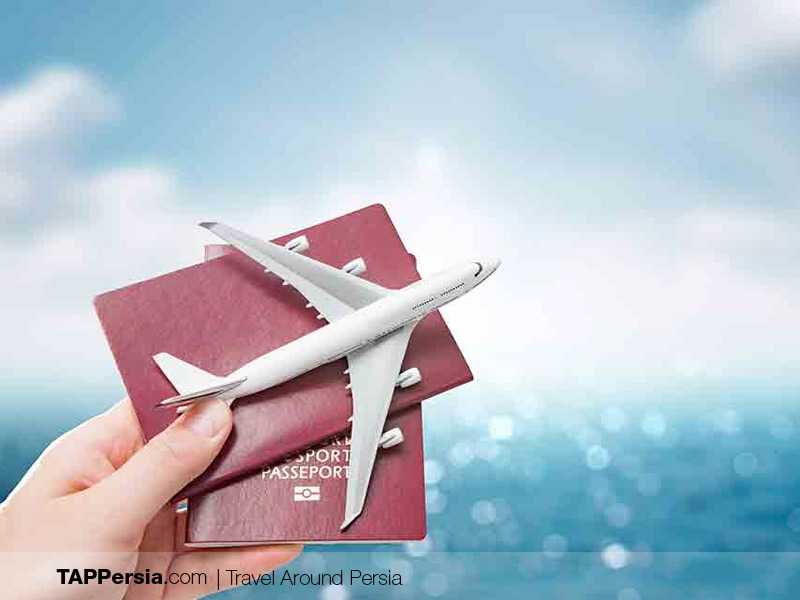 Best way to get travel insurance for Iran
The fastest, most reliable & efficient option is to get covered by a local Iranian travel companies that specializes in Travel Insurance packages for a variety of ages & conditions. The best choice is to get your Iran travel insurance through Tap Persia. Not only is the coverage cheaper than your local provider, TAP Persia's Iran Travel Insurance is also more convenient and timely than services provided from your home country. Once your insurance application is submitted on our site, you can get it by an email within two hours during working hours.
If you want to use your existing travel insurance upon your arrival, you must show documentation (for example your Iran tourist insurance coverage sheet, terms & conditions, etc) that proves your insurance provider covers travel to not just the Middle East, but Iran specifically.
You also have the option to purchase your Iran tourist Insurance at the airport.
Iran Tourist Insurance Coverage details
If you wish to know more about TAP Persia's coverage, you can read all about it in the table below:
| | |
| --- | --- |
| Type of Coverage | |
| Medical expenses & Hospitalization abroad, Except aesthetic treatments, chronic ailments or illnesses existed prior to the inception date of the policy Deductible EUR 25 ( except emergency cases, and hospitalization more than 24 Hours) | EUR 10,000 |
| Emergency dental care It is restricted to treatment of pain, infection and removal of the tooth affected Deductible: EUR 25 | EUR 200 |
| Emergency return home following death of a close family member or serious illnesses | Actual Expenses |
| Transport or repatriation in case of illness or accident | EUR 5,500 |
| Repatriation of mortal remains | Actual Expenses |
| Legal Assistance | EUR 250 |
| Repatriation of family member traveling with the insured | Actual Expenses |
| Loss of passport, driving license, national identity card abroad | EUR 200 |
| Loss of registered luggage Benefits of this clause and previous one cannot be accumulated. | EUR 150 |
This policy covers the expenses of the insured inside boundaries of I.R.Iran. It will be started from the date of official entry of Iran, and its maximum validity is 92 consecutive days.
In case of medical emergency, and need for any covered services, the insured or one of his/her companions shall call or send email to "Assistance Provider" and declare the following information:
  Insured's name, policy number (indicated above), telephone number and contact details     

  Brief description of the problem encountered, and the kind of assistance required.

  If the insured is not able to contact or get services from assistance provider, he/she should collect all relevant documents and present them to the head office of insurance company in Iran.
All contact information will be mentioned on your insurance sheet.
FAQ About: Iran Travel Insurance: Coverage & Online Application
Is travel insurance mandatory for Iran?
Yes, travel insurance is mandatory upon your arrival in Iran. You will have to show to customs agents before you are allowed entry.
Which type of travel insurance is not accepted in Iran?
Travel insurance policies that do not explicitly mention Iran in their coverage are not accepted, regardless of brand.
How can I get Iranian Travel Insurance?
You can get travel insurance coverage in Iran by filling an online application. While there are international insurances that cover travel to Iran, getting local travel insurance is usually much cheaper. Once you complete the online application, your Iran travel insurance will be emailed to you in 1-2 business days.
Can I use my existing travel insurance in Iran?
You can use your existing travel insurance as long as your insurance coverage explicitly mentions Iran in its wording. Otherwise, you should opt for a cheaper but reliable local travel insurance, which you can get online.
What is covered by lranian travel insurance?
Iranian travel insurance covers medical & dental emergencies, emergency flights back home and loss of passport & luggage. You can find exact coverage amounts at the bottom of this online application.
---
Recommended Tours