cultural activities in Iran are mostly around the Islam religion, with most celebrating a holiday or event.
Festivals vary greatly by region due to Iran's multi-ethnic make-up. Visitors should note that when watching or participating in any religious event, conservative dress is a must and women are wanted to cover their hair. Ask your tour guide or hotel what kind of clothes is proper to wearso as not to offend anyone.

Day of Ashoura
This is a religious event.
It takes place on the 10th day of Muharram in Iran (an arabic month on lunar calendar) every year. It would fall somewhere in October (October 1st) in 2017. The Ashoura Festival celebrates the martyrdom of Hussein, son of Ali, grandson of Muhammad. This is a time for Shi'a Muslims to show their devotion.
The event includes mourning. A lot of people cook large amount of different foods or prepare drinks and give it to people. (Nazri)
Following the customs, on this day and night numbers of people get together, making a large group, start mourning and walking in the streets from different neighborhood and old places like traditional and central bazar in different cities.
There are lots of big and small groups each of that ends up in a place where they would be welcomed with food and drinks. People strongly believe that mourning on these days and also giving food and drinks will be rewarded.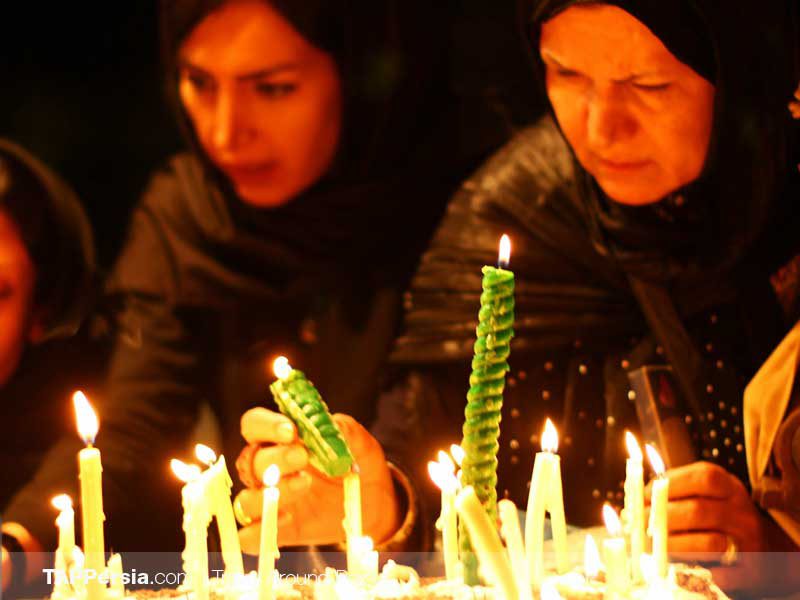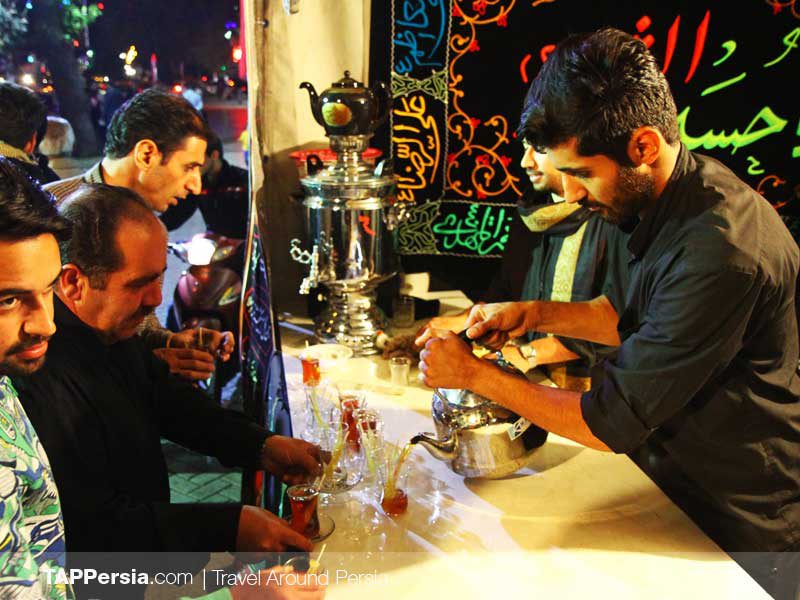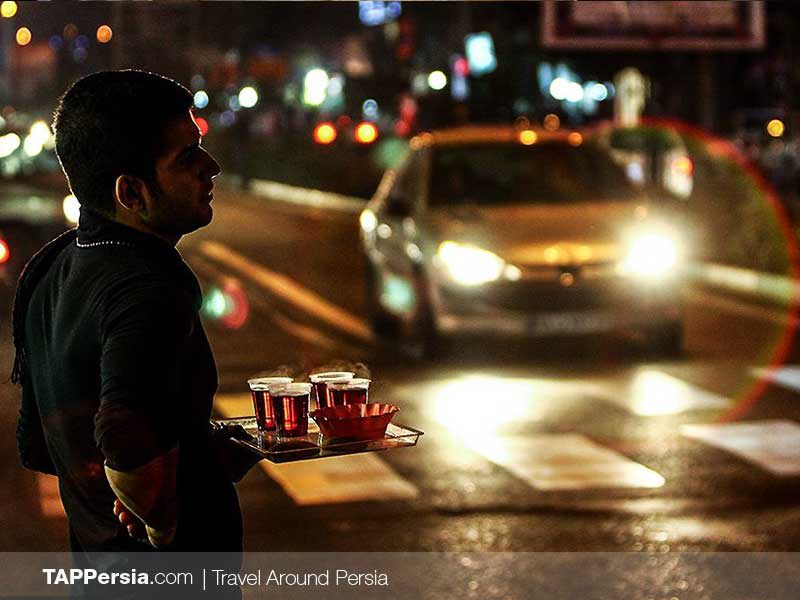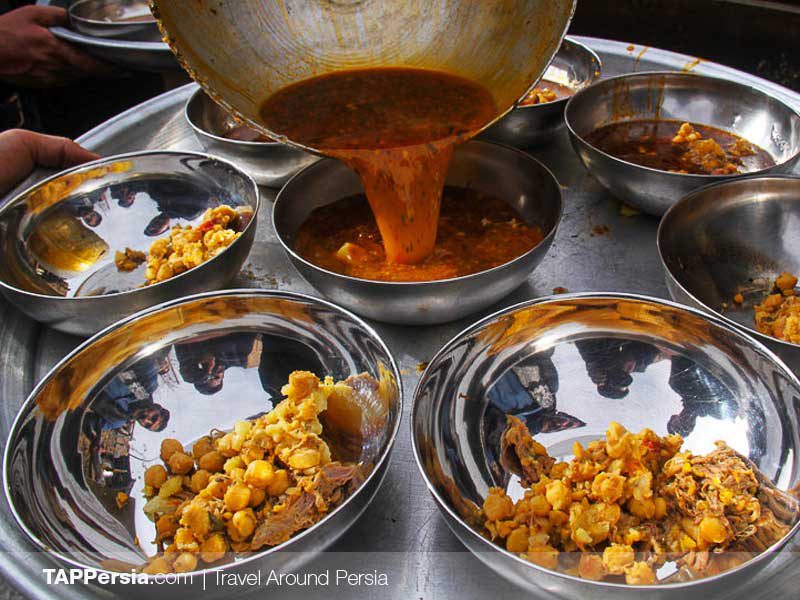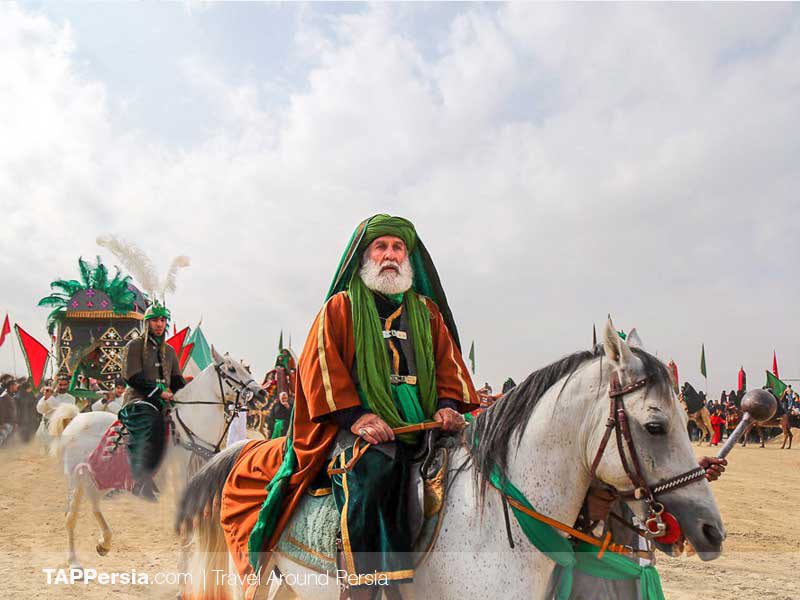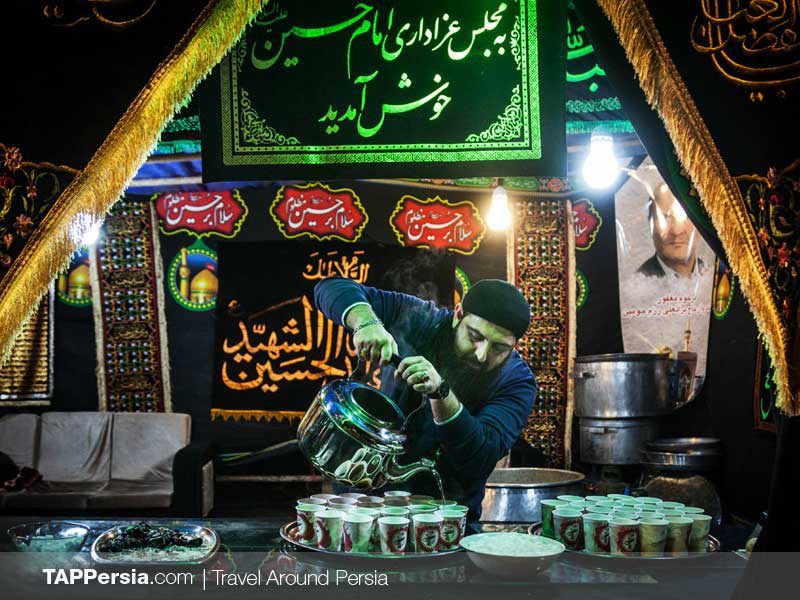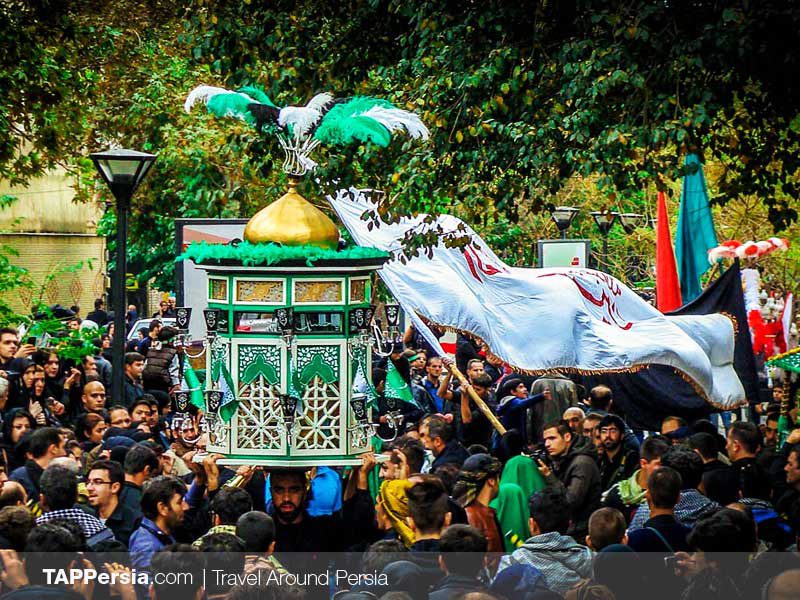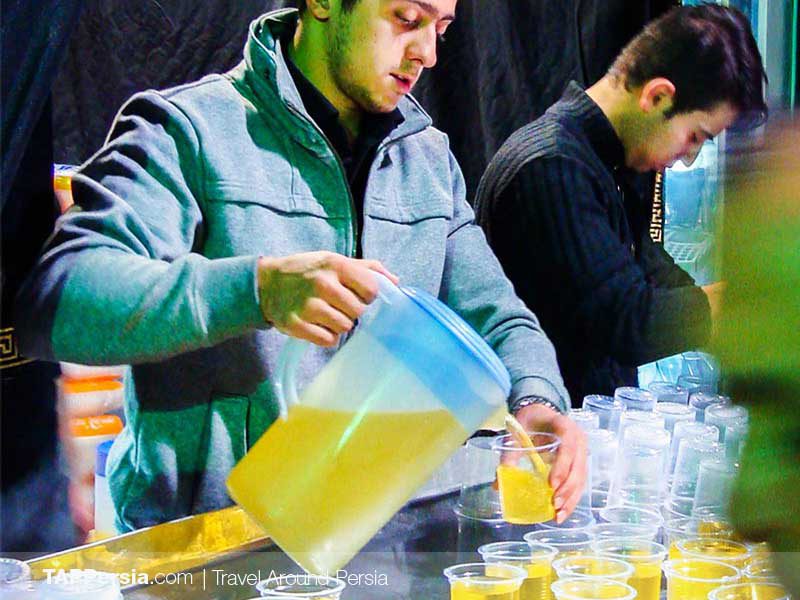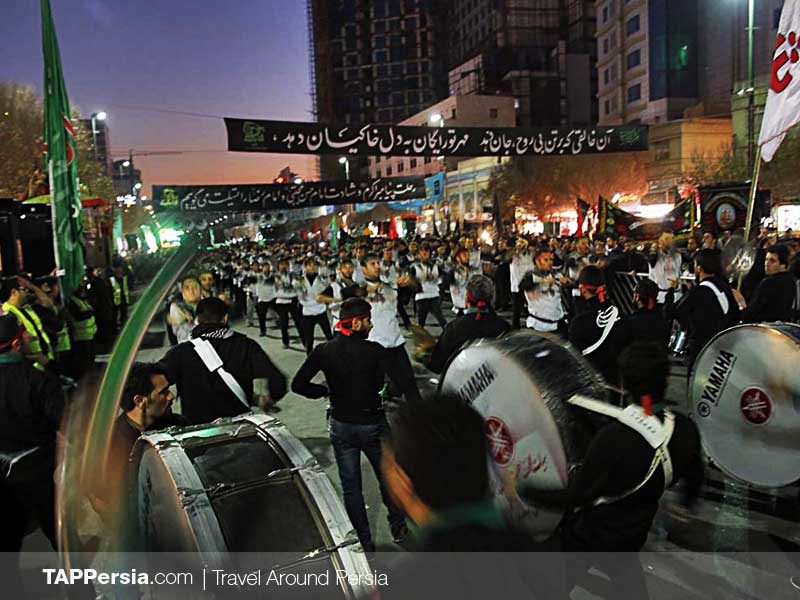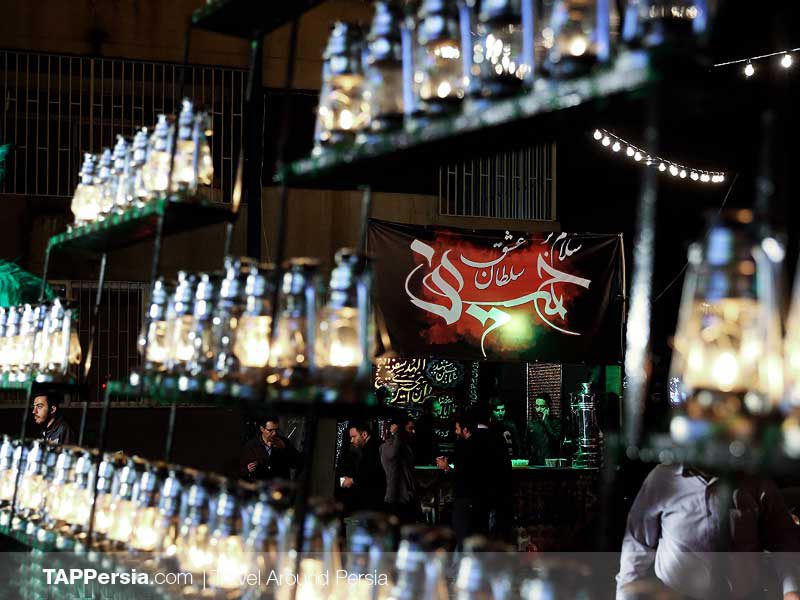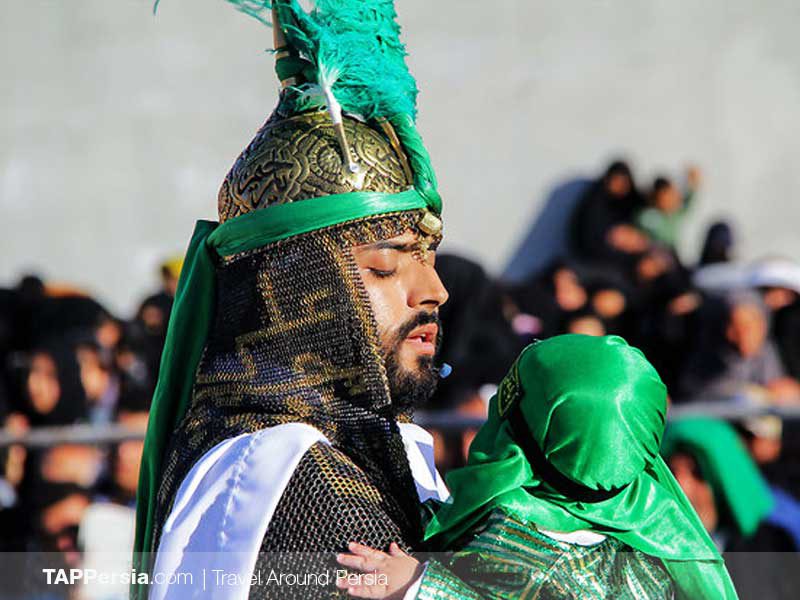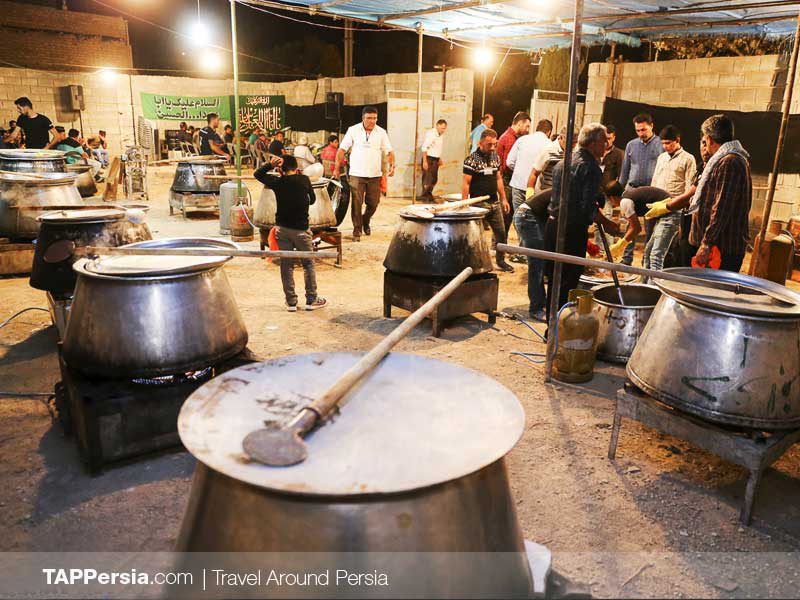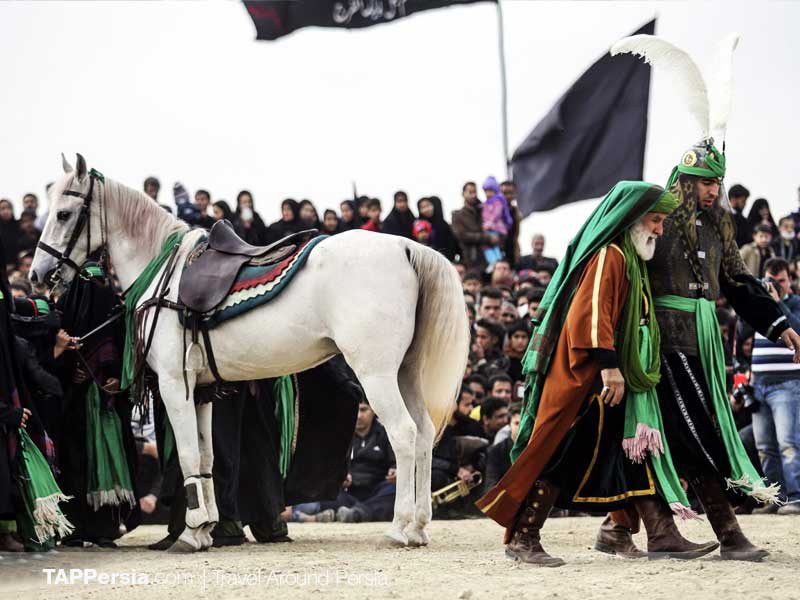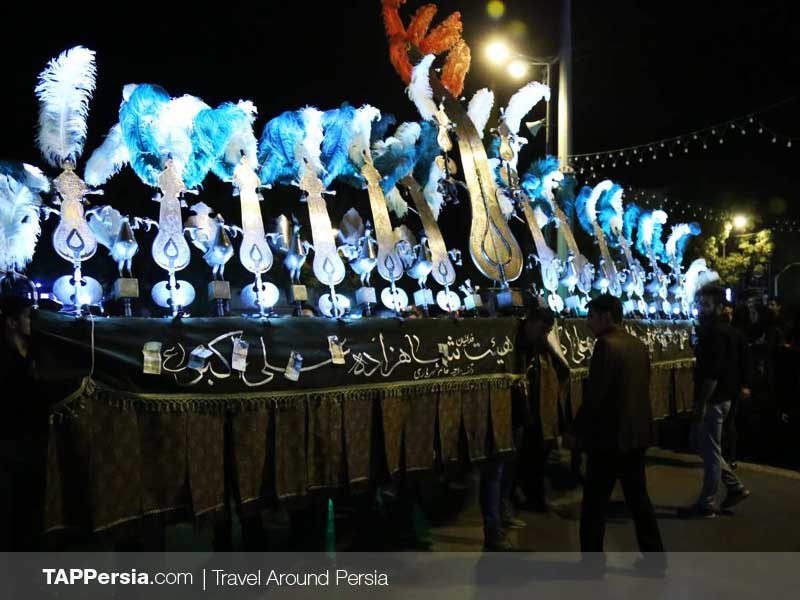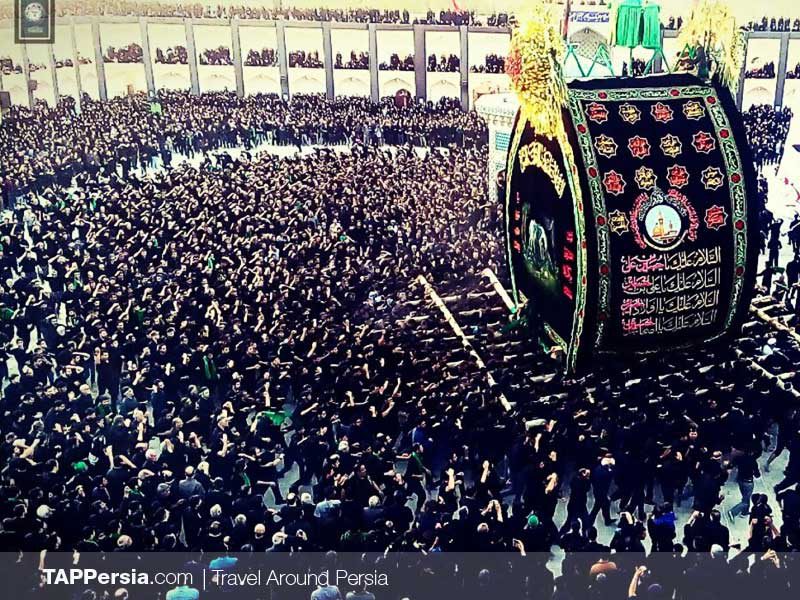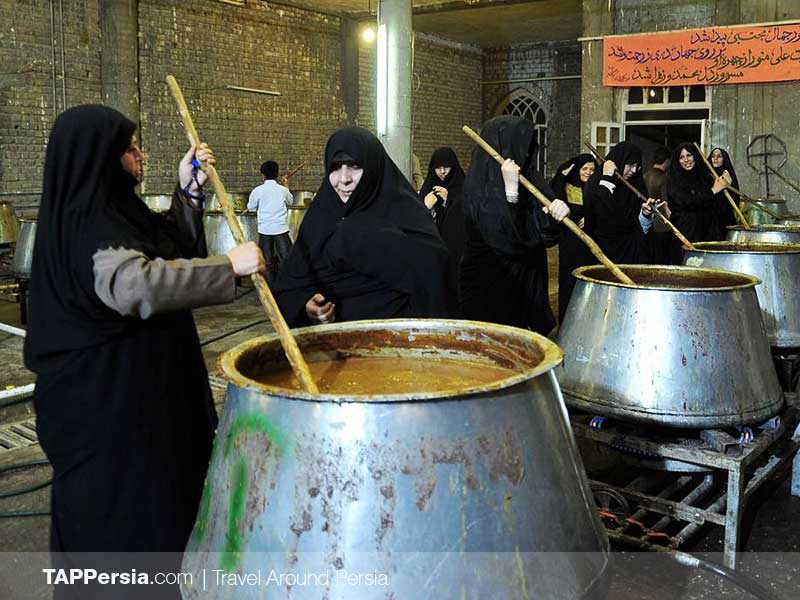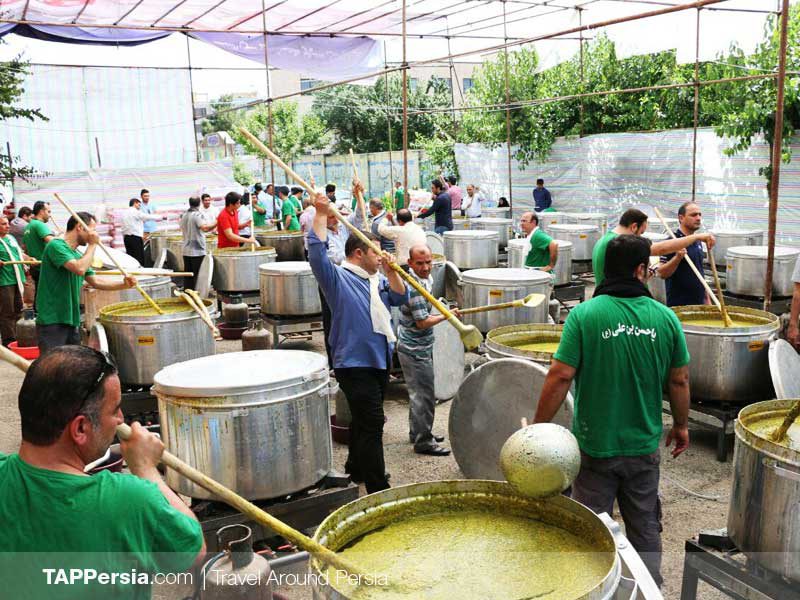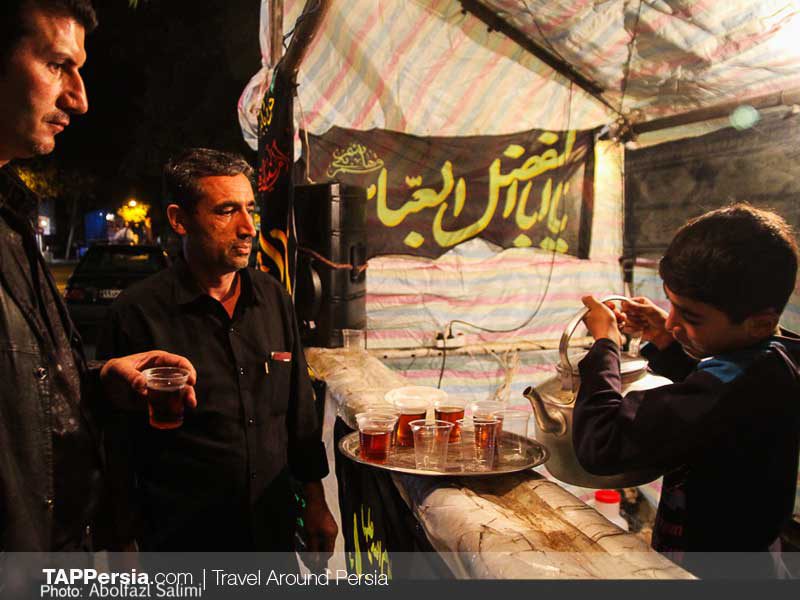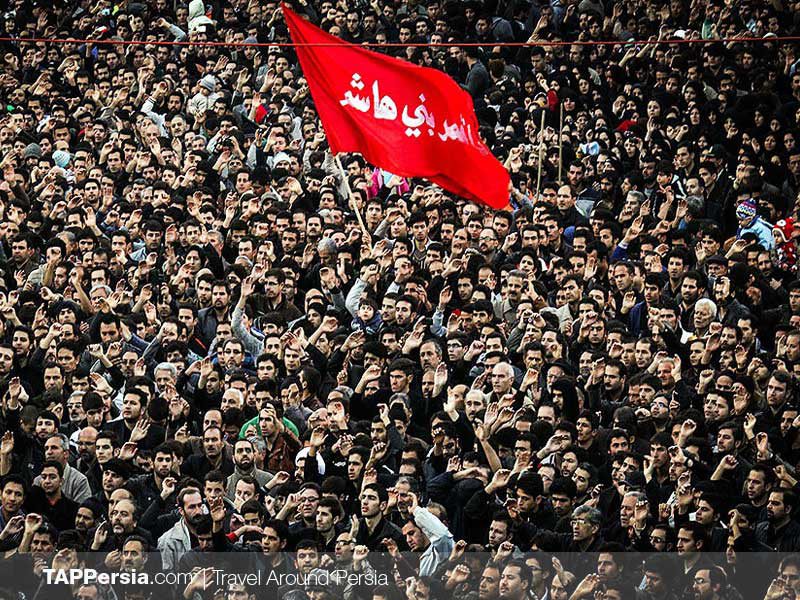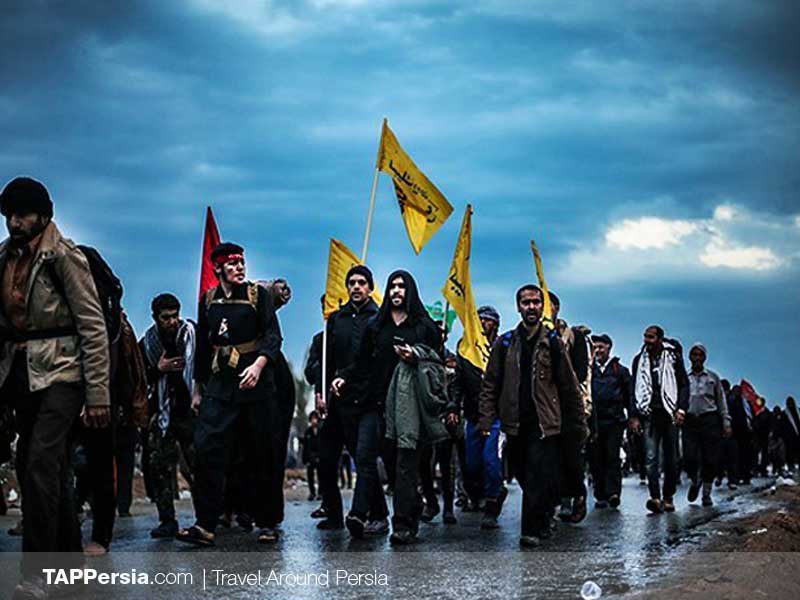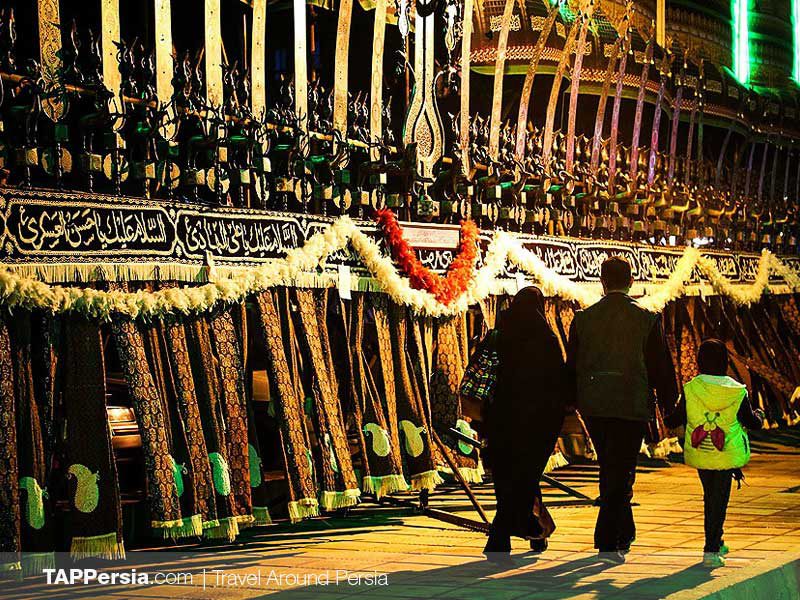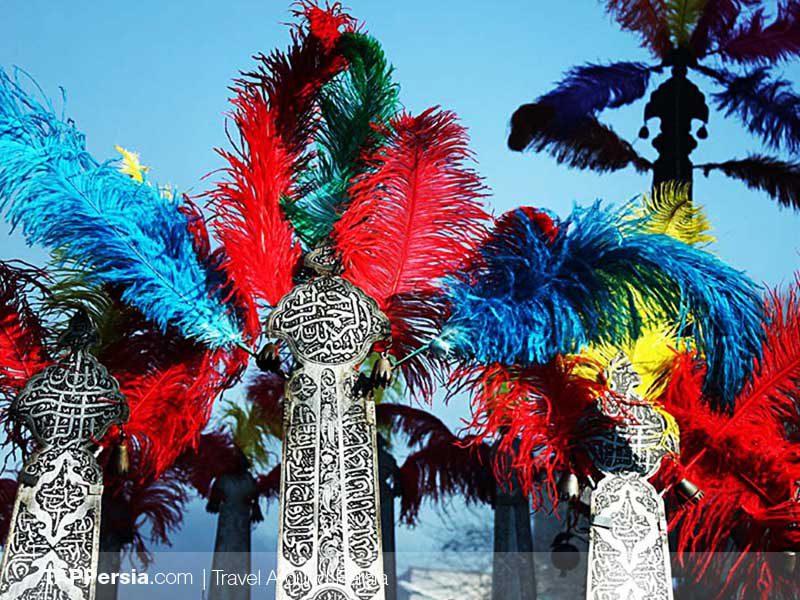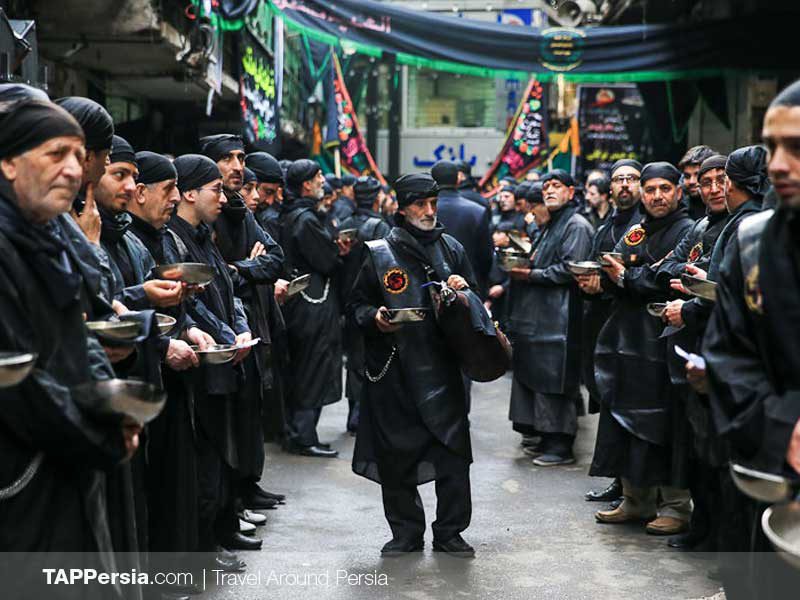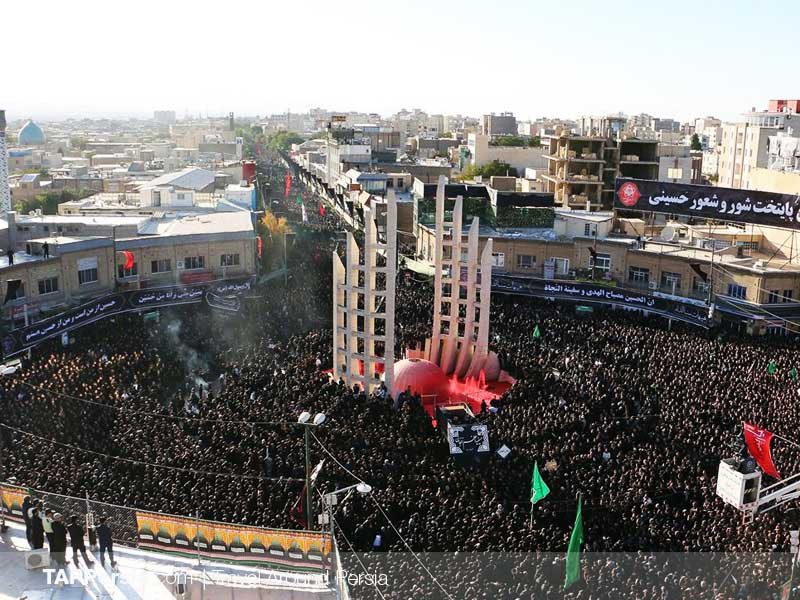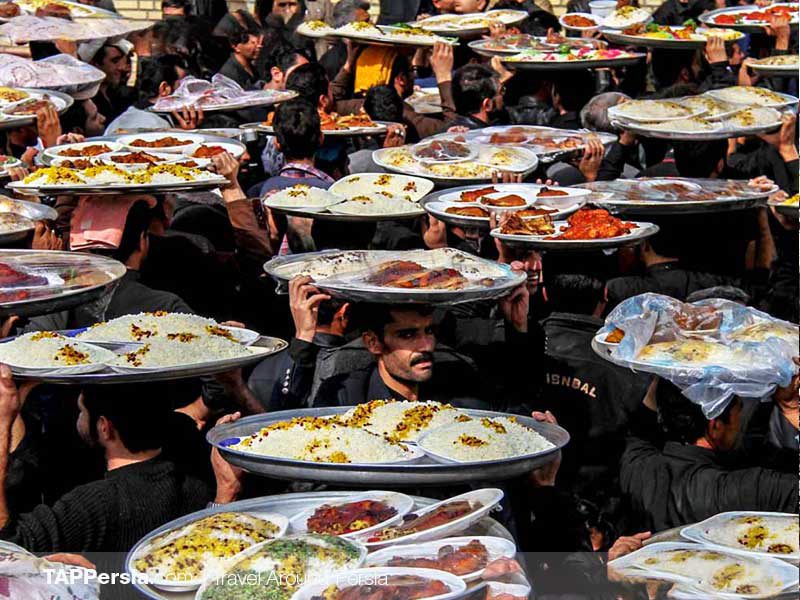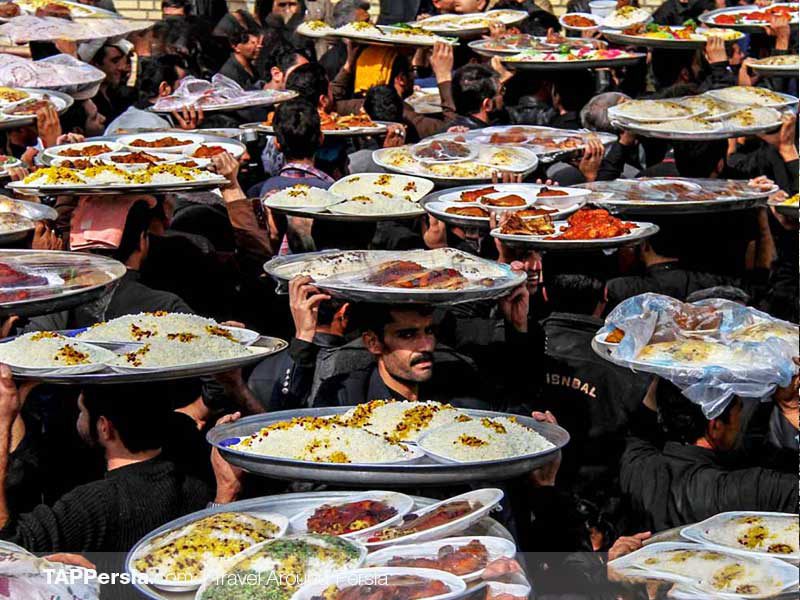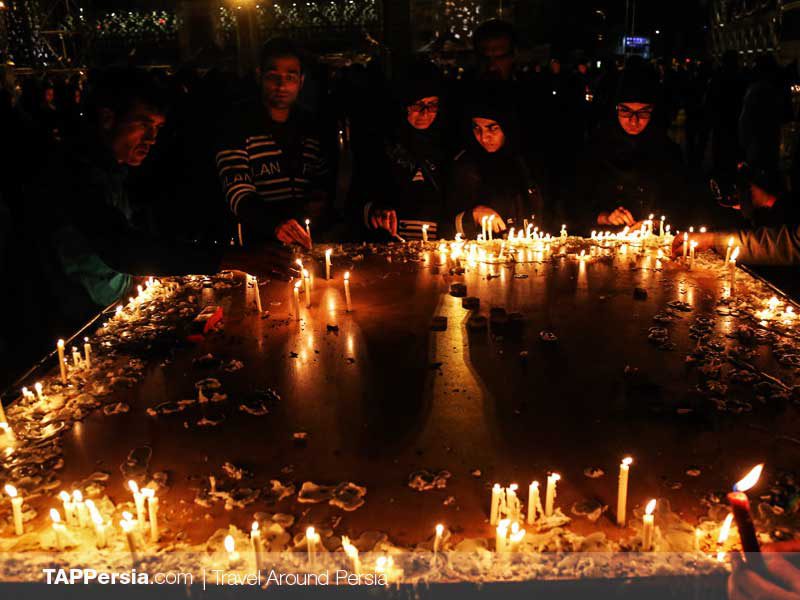 Nowruz
Nowruz meaning "New Day" is a festival which dates back 3000 years to when King Jamshed called astrologers and declared that the 21st March, the day that the sun leaves Pisces, the twelfth sign of zodiac, and enters into Aries, the very first zodiac sign, would be the day when his kingdom would celebrate New Year. It has been celebrated with happiness and fervor ever since.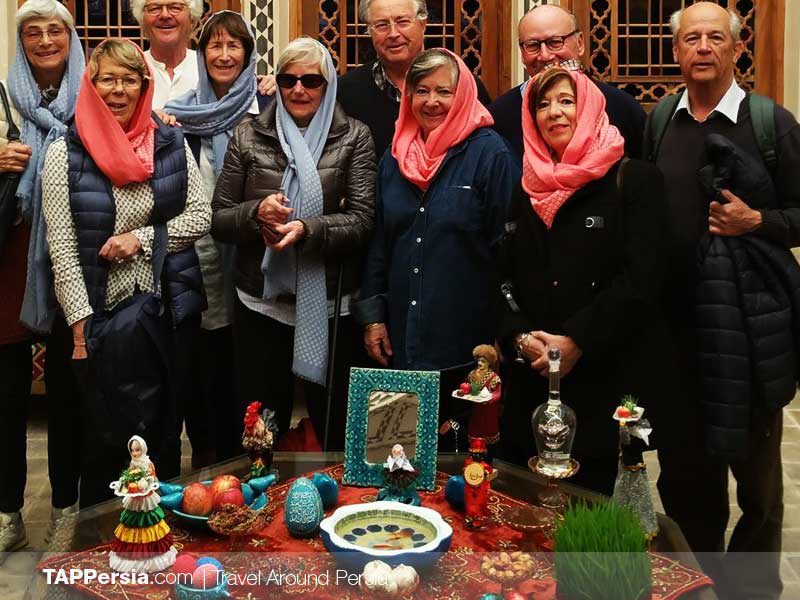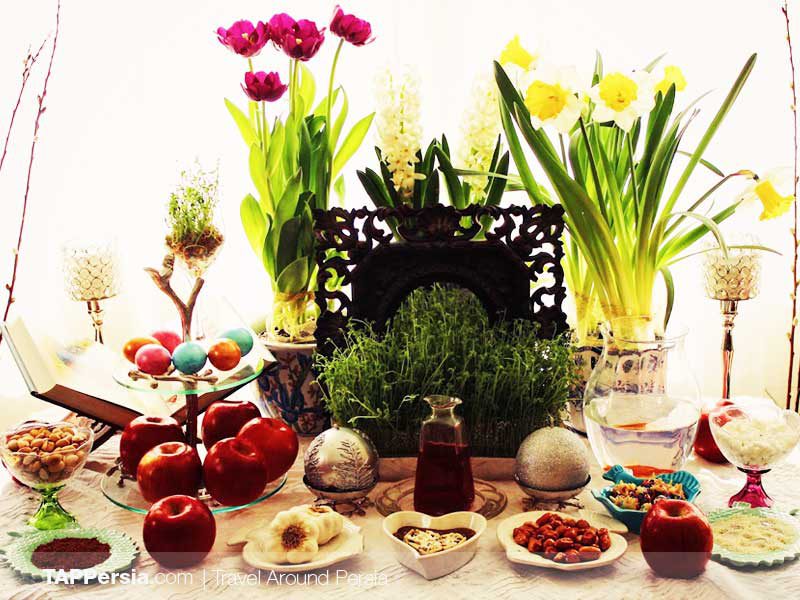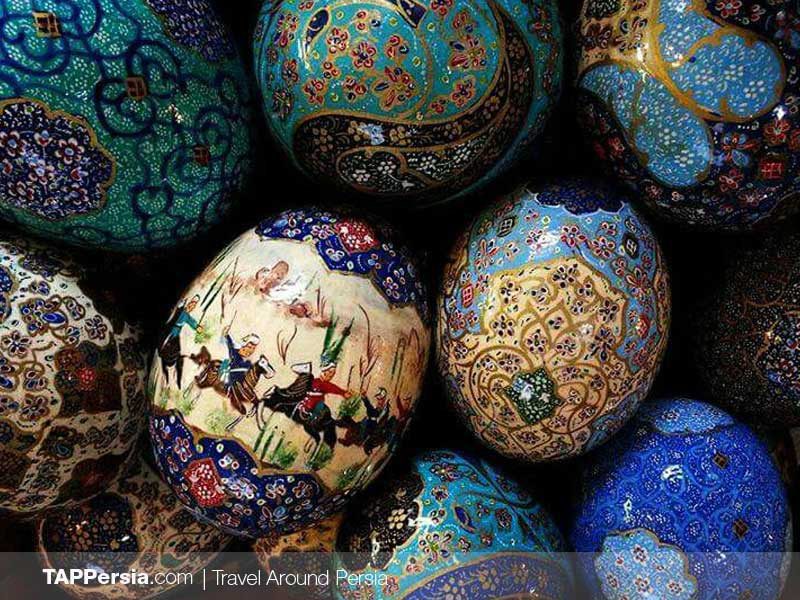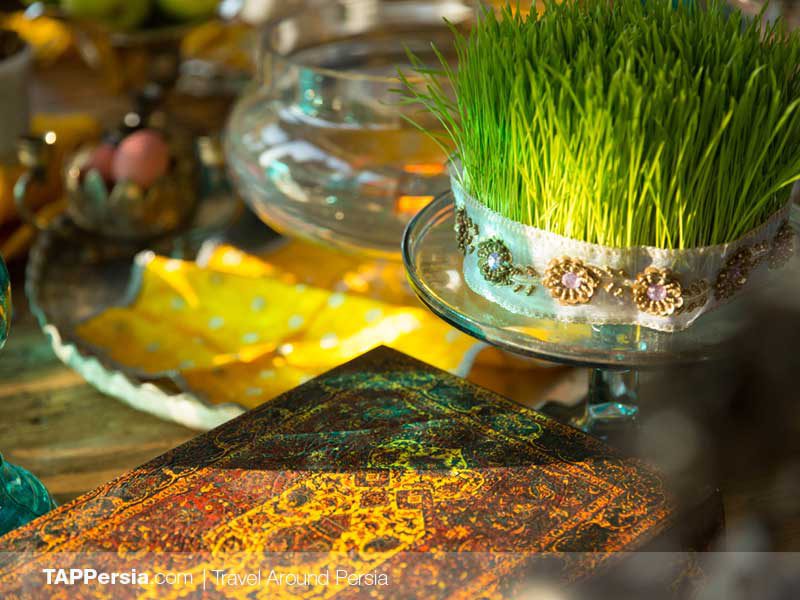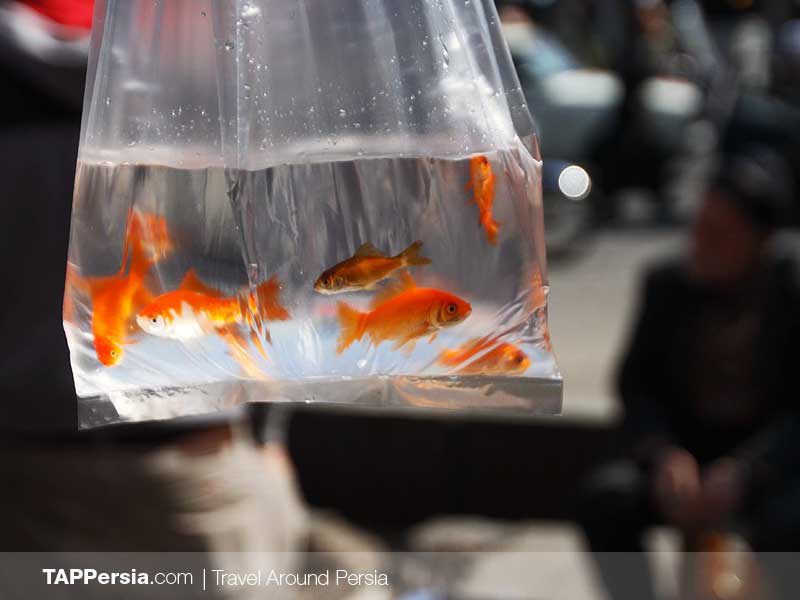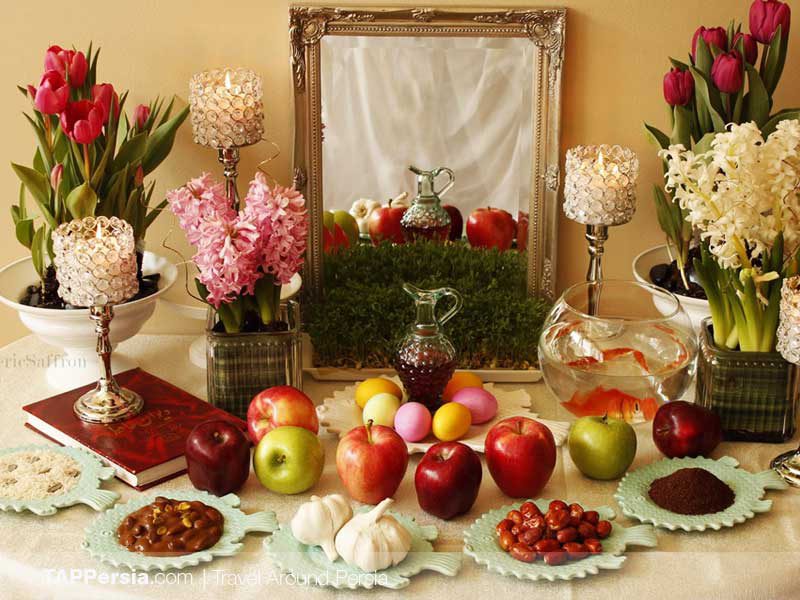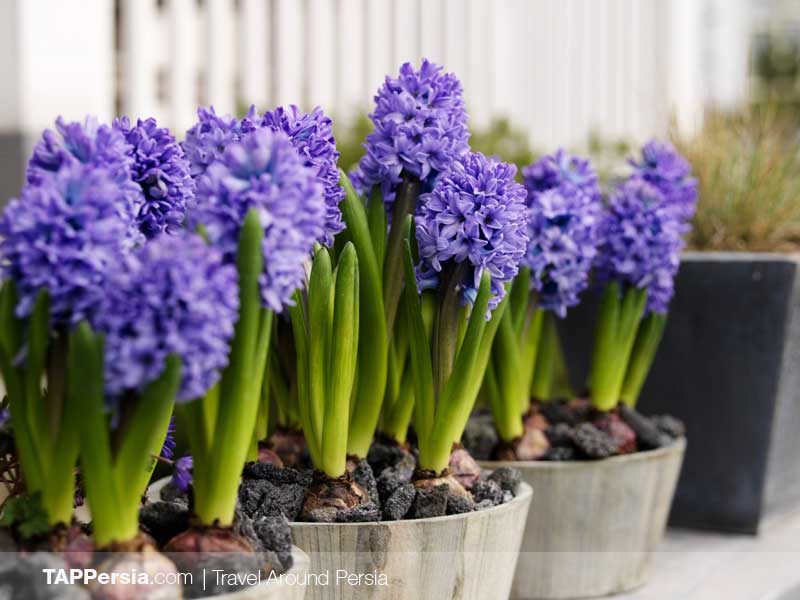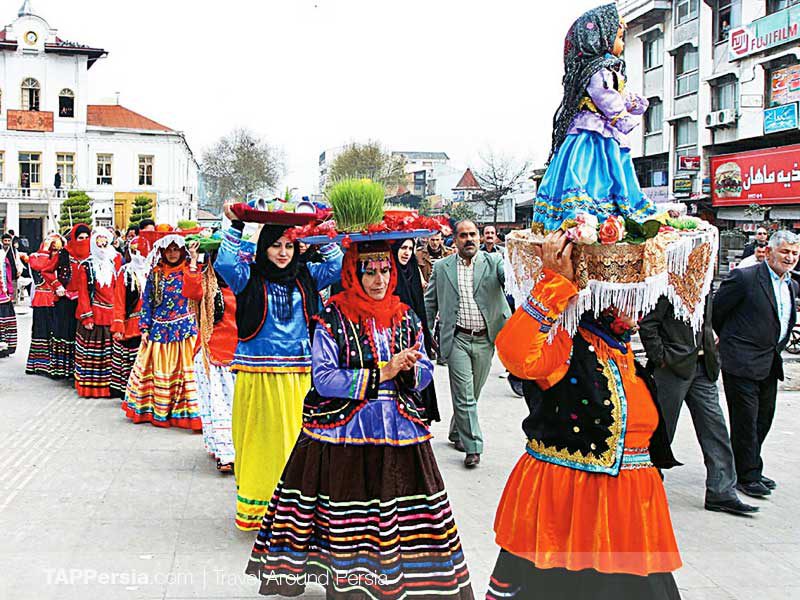 It starts on March 20 and is considered the most important holiday in Iran. Festivities take place over 12 days and usually involve visiting of relatives and friends.
It is the starting day of Spring. Every year before the new year, on the last days of the year before, people are busy with spring cleaning all over their houses and renovating.
They buy new clothes, and finally at the moment of entering the New Year (it could be early in the morning, at night, in the afternoon or …. ) all the family are well dressed, ready at the HAFT SEEN TABLE. ( They have seven special things starting with the sound "S" on a table cloth on the ground or a table, each represents something and has a special meaning)
There are regional variations, with the Kurds celebrating using fire.
Fajr International Film Festival
The Fajr International Film Festival is Iran's annual film festival which is held every February in Tehran, Iran. The festival, started in 1982, is under the supervision of the Ministry of Culture and Islamic Guidance in Iran. It takes place every year on the anniversary of the Iranian revolution.
The festival has been broadcasted both locally and abroad through television, radio and webinars.
Contributing organizations to the event include the Farabi Cinema Foundation, Iran film foundation, Press TV, HispanTV and Iran's multi-lingual film channel IFilm (TV channel).
From 2015 on, the festival has been separated to a national festival in February and an international one in April, with the national one being the more notable for premiers of the most important domestic movies.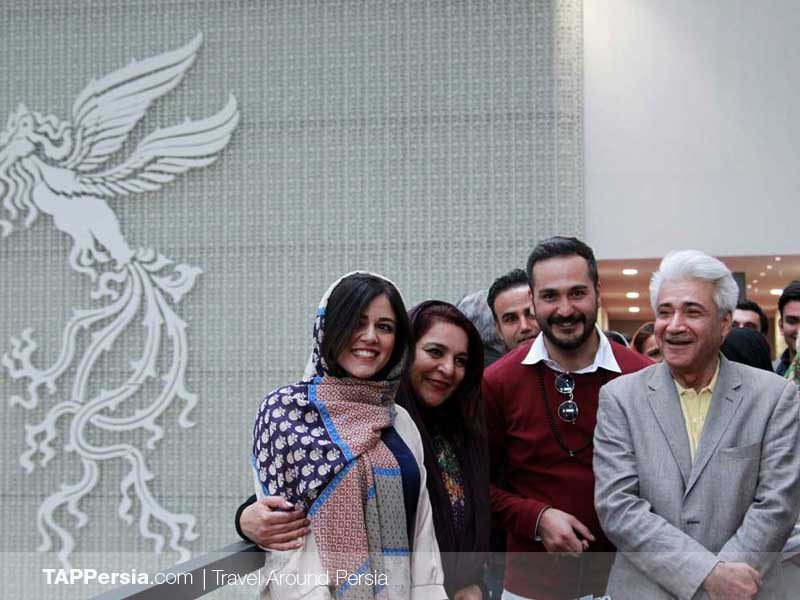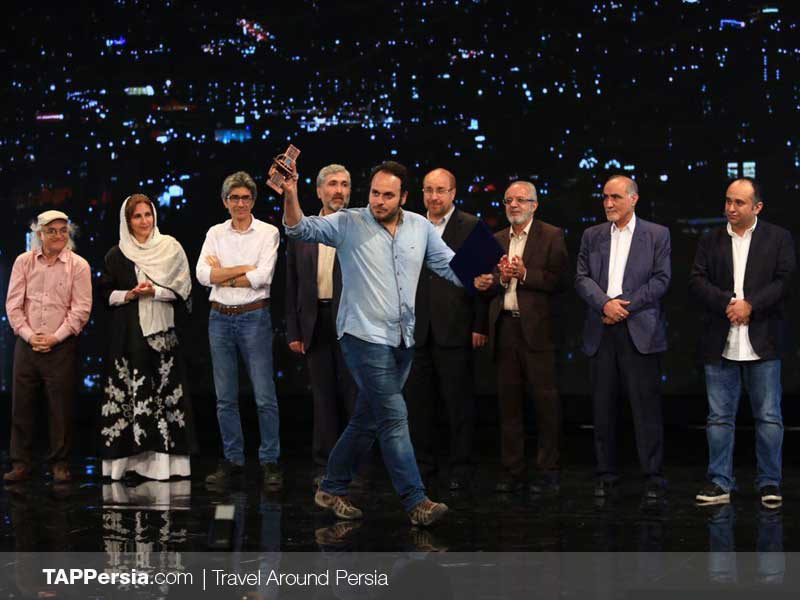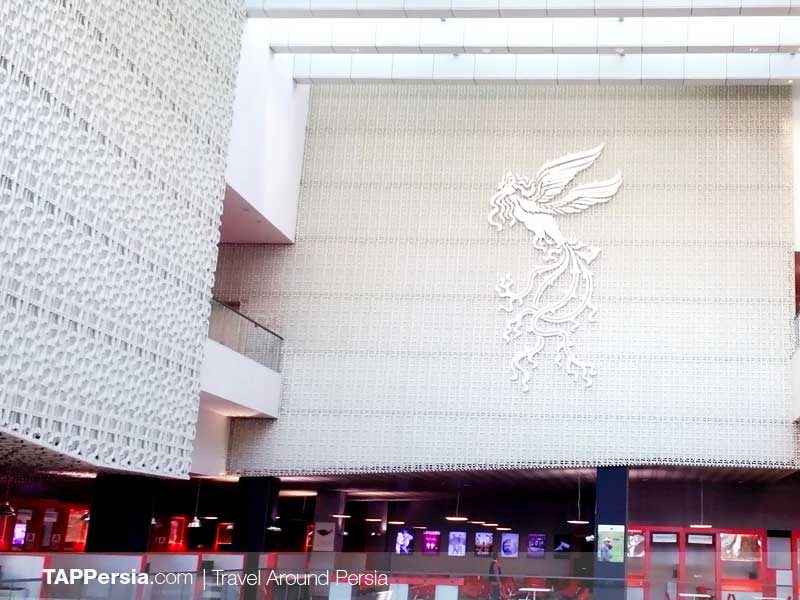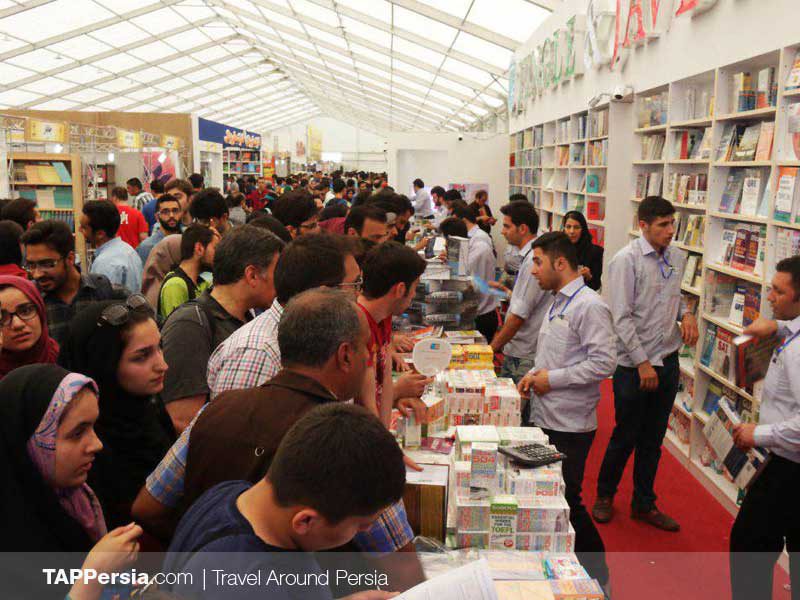 Tehran Book Fair
The Tehran Book Fair is one of the leading publishing events in the region. It takes place annually in May or June and attracts roughly five million visitors and thousands of domestic and international publishers.
It is one of the pre-eminent book events in the Middle East and Asia, and usually takes place on the Grand Prayer Grounds in Tehran, a special venue for visitors to pick up rare and out-of-print literature.
Tehran International Short Film Festival
The Tehran International Short Film Festival has been taking place every year in October or November since 1983.
It is a wonderful opportunity to see contemporary Iranian artistic talent. Movies are screened at various venues in Tehran, usually in the Mellat Cinema Complex.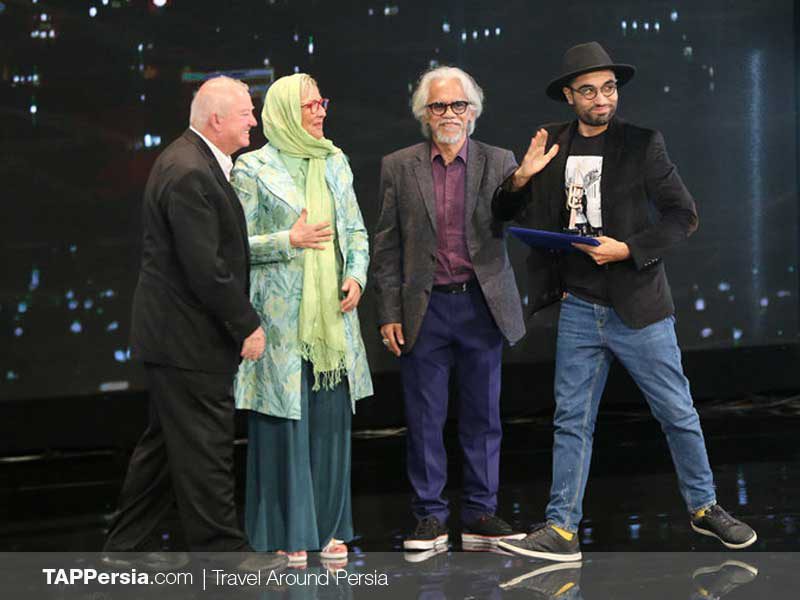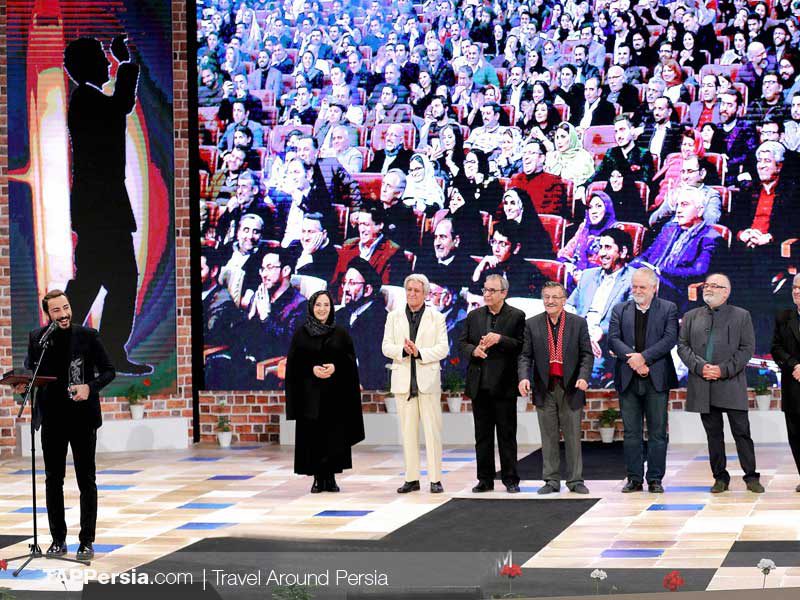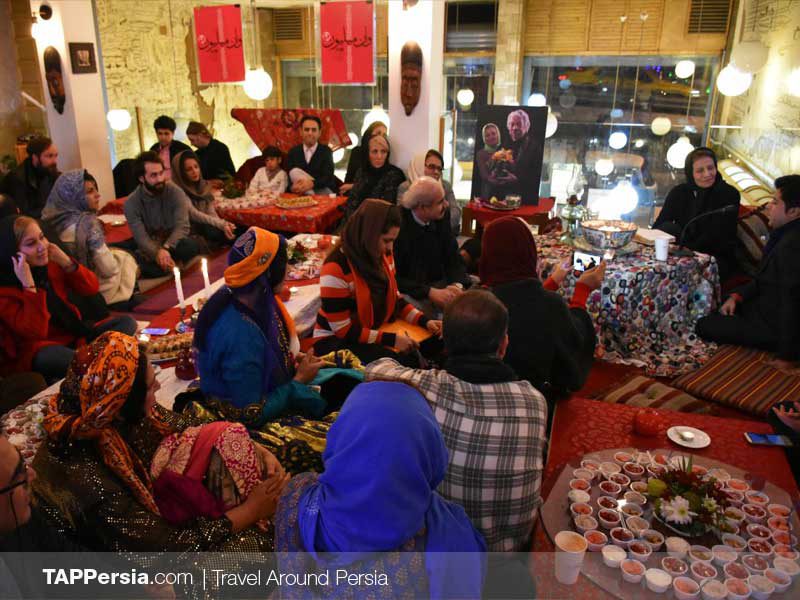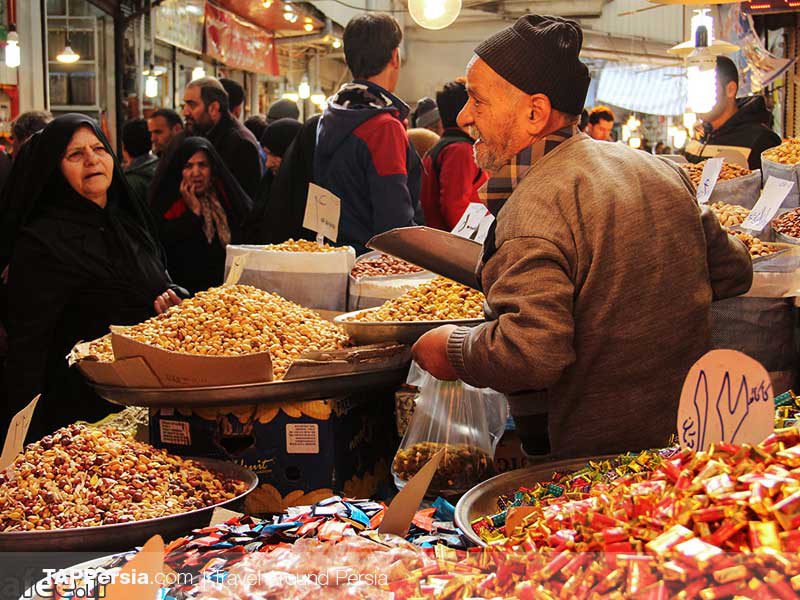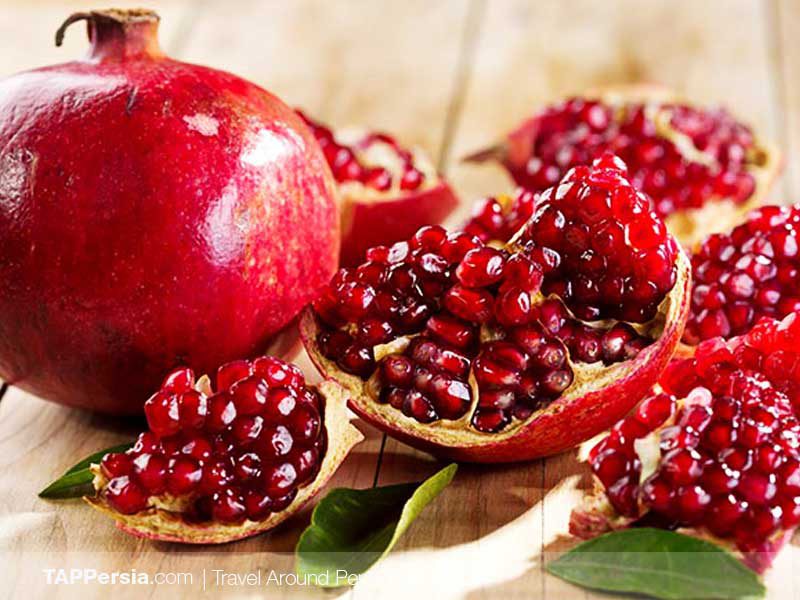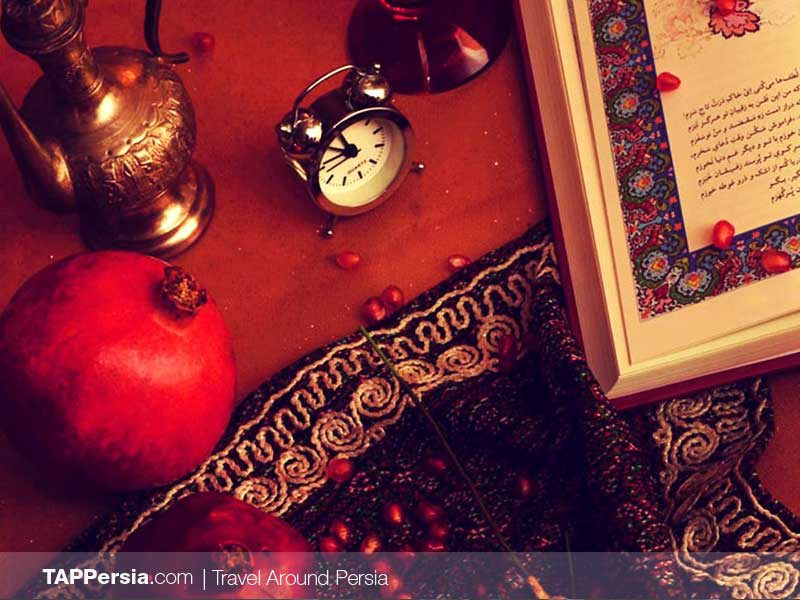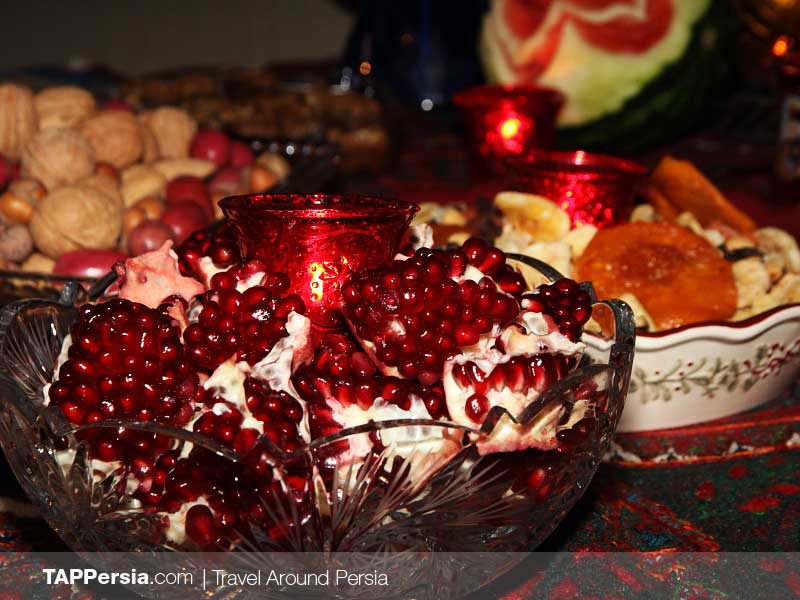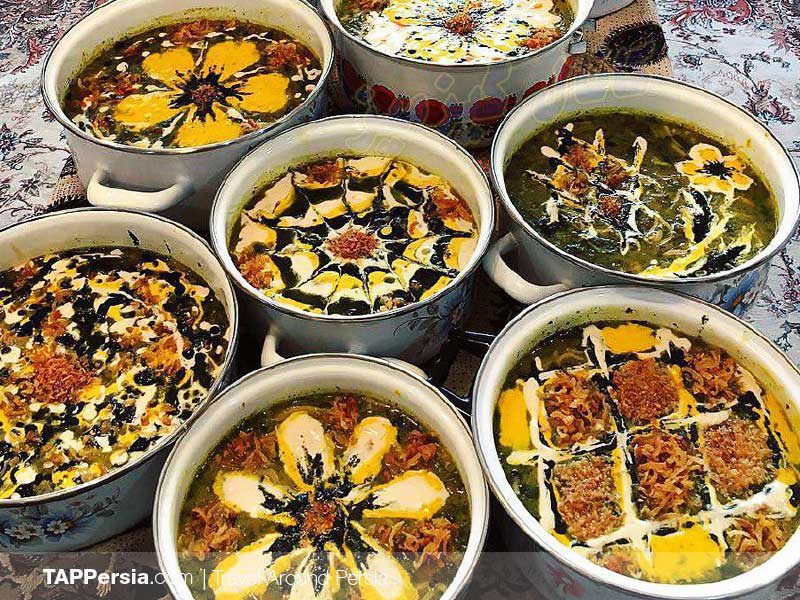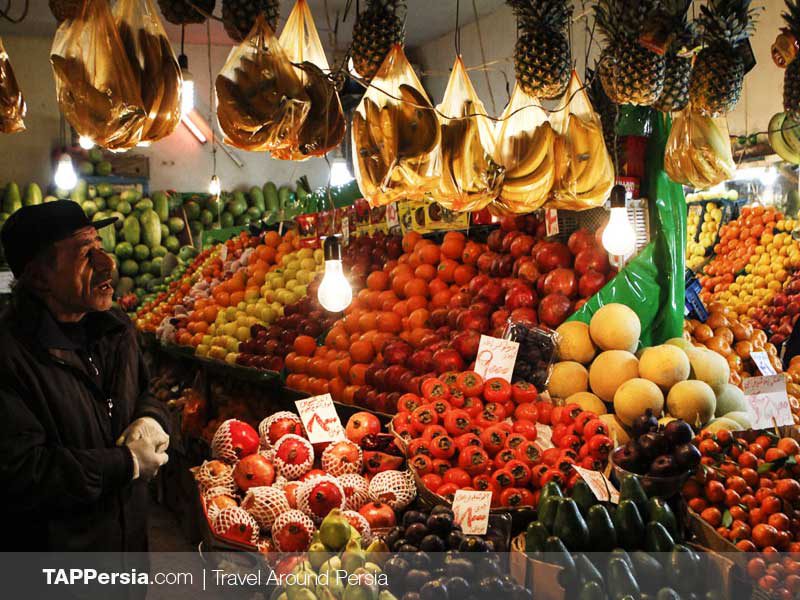 Yalda Festival (Shab e Cheleh)
Celebrated on the longest night(Yalda Night) of year which generally falls somewhere in the middle of December, at the end of which light triumphs over darkness.
That night is a time for family to converge at the home of the oldest member and indulge in a spread of Iranian food, summer fruits and an array of nuts while reciting poetry and catching up with what is happening in each other's lives.
The most famous fruit that Iranians eat is watermelon, which is thought to ward off illness.
Visitors will find many restaurants serving dishes that include fruit.
Festival of Fire (Chaharshanbeh Suri)
If Nowruz is the equivalent of Easter, Chaharshanbe Suri, in many ways is the equivalent of Halloween.
Chahar-Shanbeh means Wednesday and Suri means both 'Red' and 'Celebration'. In this "red celebration" which takes place on the last Wednesday of the solar calendar, people go out and make bush fires and keep them burning till the next morning.
This is symbolic of burning all that was bad – pain, unhappiness, sickness and worry – and looking forward to a new beginning.

People jump over the fires singing the traditional song Sorkhi-ye to az man. Zardi-ye man az to which means: "Your burning red color shall be mine. My sickly yellow paleness shall be yours." The night skies are lit up with a dazzling display of fireworks.
It is customary to put some coal, salt and a small coin symbolic of bad luck, the evil eye, and poverty respectively in a small vase and take it to the roof of the house and break it.
Banging spoons, preparing delicious nutmeats and children going from house to house collecting money and sweets are some other rituals of Chaharshanbe Suri that are similar to Halloween.
Happening somewhere in March, the Festival of Fire sees bonfires sprouting up in various public areas and parks.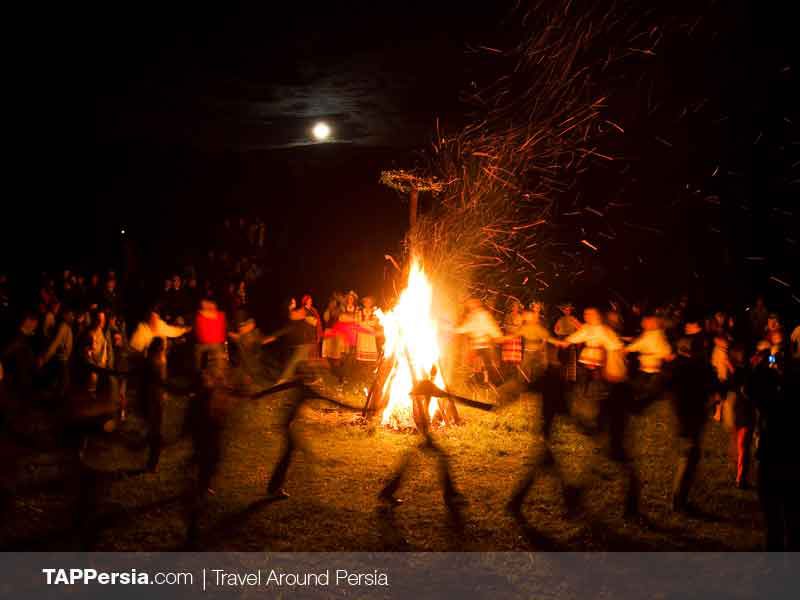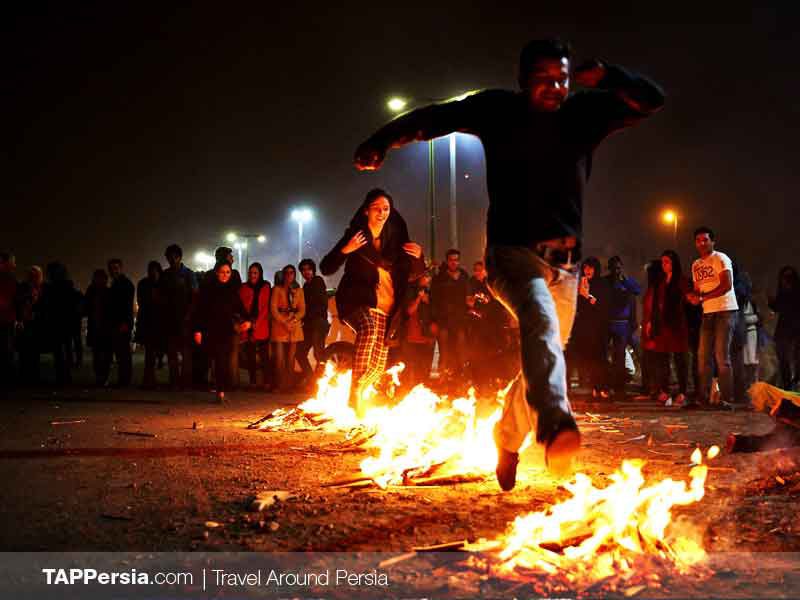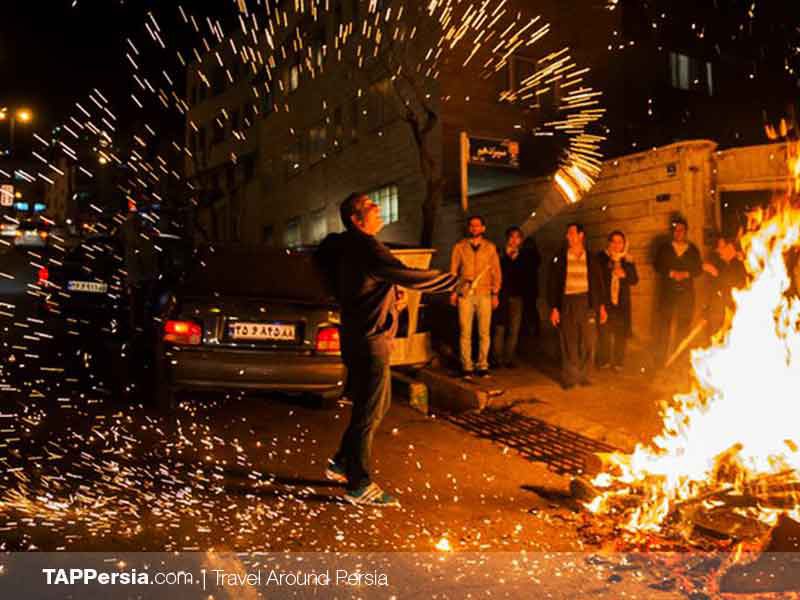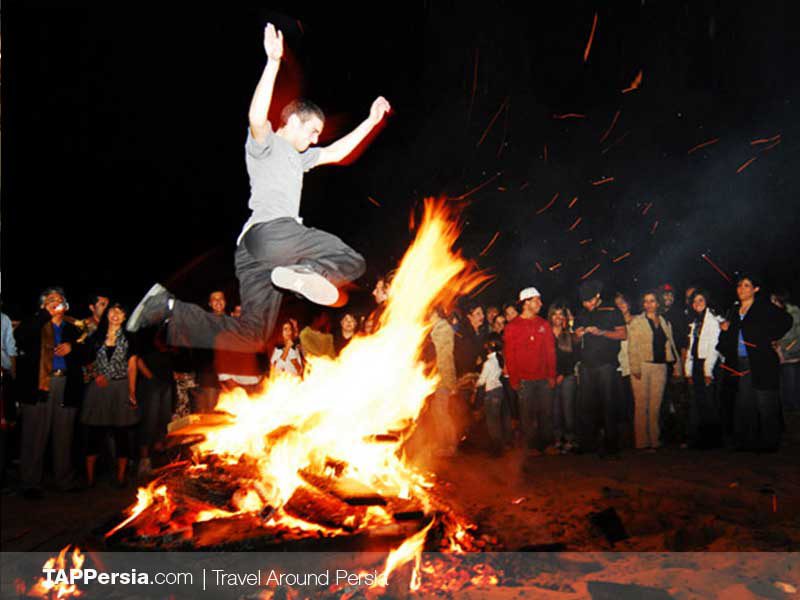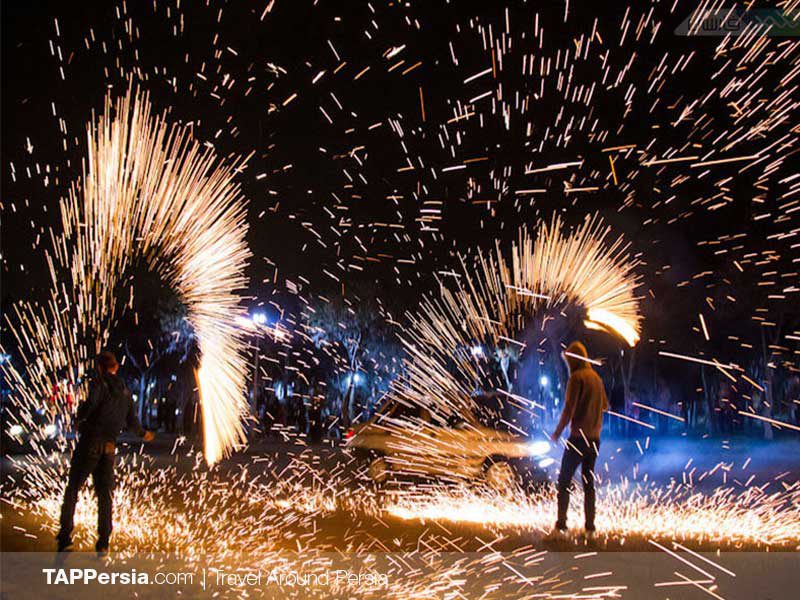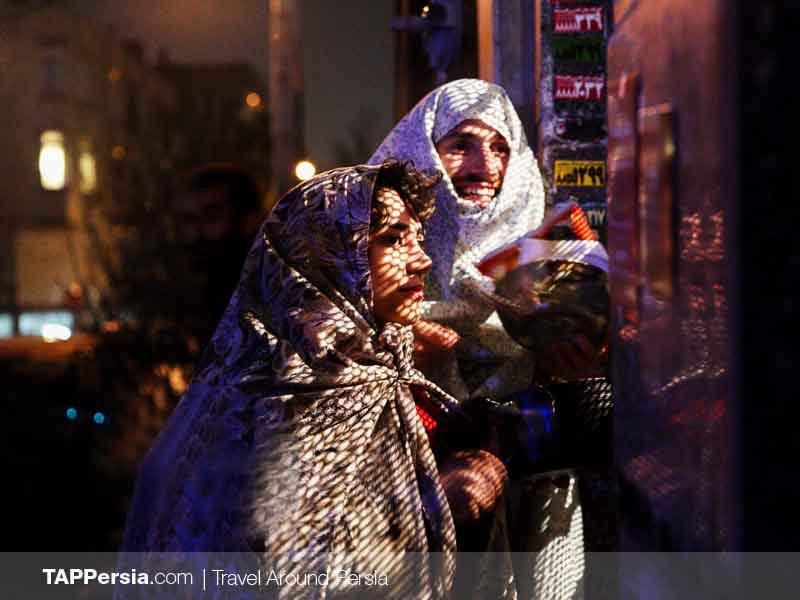 ---
Recommended Tours