There are some procedures you need to know before every journey. You better make a checklist of things you need to do respectively, so you're sure everything is going well. Here we make it clear how to travel to Iran and explain every step you need to do. Of course, we would be happy to help you with this process and accompany you at any stage. Feel free to contact us and ask your questions about Iran travel.
Weather of Iran
For traveling to any country, as a first step, we recommend you check the weather. Based on the climatic conditions and seasons, you can visit different attractions. As Iran is a vast country, there are various geographical conditions in different areas. For example, if you travel in winter, the South of Iran including Qeshm Island, Kish Island, Bandar Abbas, and etc are nice options for your trip. In summers, cooler districts like the Iranian Province of Azerbaijan (Northwest of Iran) are an appropriate site to explore. There are also lots of places to go in spring and autumn. Visiting deserts is a unique experience you can have in Iran. You can also check this article "Looking for the Best Time to Visit Iran?" for more detailed information.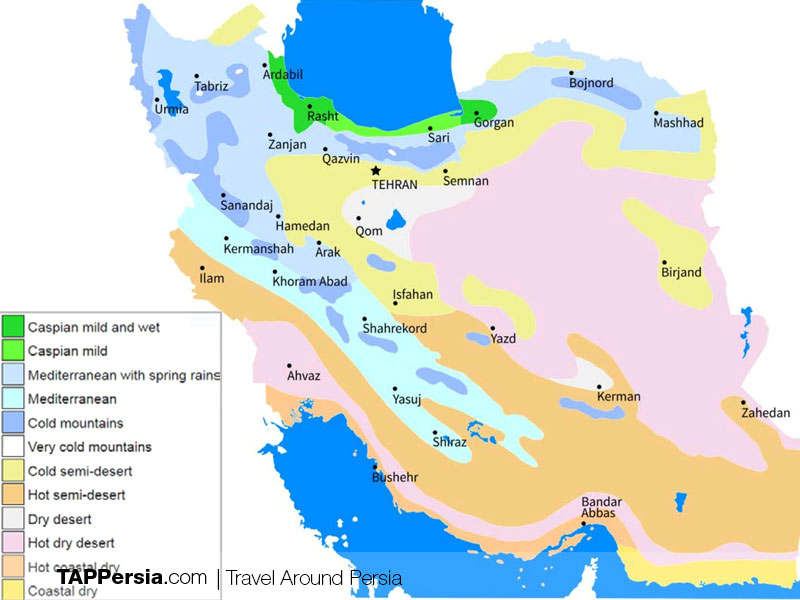 Flights to Iran
The next step is to check flights online. Websites such as Kiwi, Skyscanner offer you very cheap tickets to Iran. In case, you reserve the ticket sooner, it would be even cheaper.

Iran Visa
After making sure about the ticket, it's time to know about visa requirements and prepare the documents. For more information about getting an Iran visa from different countries, read our Iran visa page. If you prefer to be sure about your visa approval, we can help you with this process efficiently, just fill our Iran visa application.

Iran Tourist Insurance
Another condition for traveling to Iran is to get insurance. Your insurance should consist of medical and hospitalization coverage. If you want to provide it via one of your home-country companies, note that Iran should be on their coverage list otherwise the visa is not certified by Iran. Read this page to get more information about Iran's travel insurance and its conditions. In TAP Persia, we provide you the fastest, most reliable & efficient way to get your Iran travel insurance. Just fill the insurance application and get it within 2-3 hours by email.

Travel Itinerary
To spend every day of your Iran travel more conveniently, you better stick to a nice Itinerary. It makes you sure about visiting all must-see attractions and not wasting time while being in Iran. In TAP Persia, we plan a budget trip based on your conditions and tastes, so you can optimize your visit and not miss anything. Just contact us and we'll provide your itinerary free.
Iran Tours Packages
For having a more organized and full package plan, you can check our Iran Tour Packages. We have prepared them for you to simplify your plans for any tours in different cities of Iran.

Travel Tips
Don't forget to read Iran travel tips articles to have an easier journey. They're about Iran's dress code, transportation, accommodation, language, culture, taboos and etc. For having a more general view, check the Ultimate Travel Guide 2019.
As credit cards are useless in Iran, we recommend you get a tourist card and charge it with Iranian money. You can easily go shopping and swipe them anywhere in the whole country. Apply to get a tourist card via this page.
So far, we have checked the weather, flight, visa, and itinerary on the list, it's time to clarify and book accommodation in every city. It can be a hotel, traditional guest house, Eco-lodge, or hostel. Based on our experience working with different accommodating centers, we can book you a nice proper place. Definitely, you can enjoy your trip more, if you relax in a cozy neat room after every day-long trip. Check our hotel page here or contact us for any consultation or booking services.
Transportation in Iran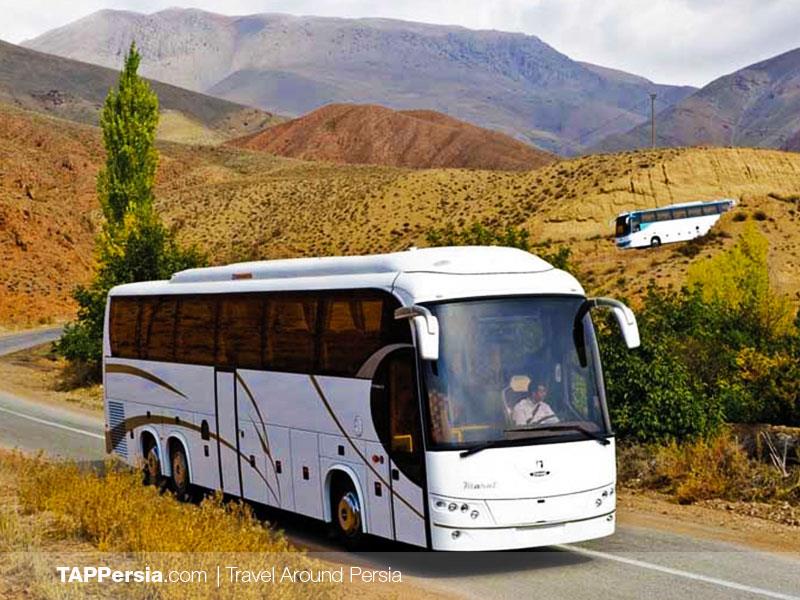 The following step is to reserve transportation systems between the cities. If you travel to Iran for the first time, we suggest you explore main cities like Tehran, Shiraz, Yazd, Isfahan, and Kashan. Based on the distance, we suggest you a convenient way to travel by train, bus, car or plane.
There's rarely an English-translated website for domestic transportation systems in Iran. However, we've provided you a website on which you can book/buy flight or bus tickets by credit card or email us at [email protected] for other transportation services you require.
Hope to See You Soon in Iran 🙂
Last Edited: August 27th, 2021
---
Recommended Tours