Tehran as the capital can be a big question for travelers when it comes to set the right choice for the beginning and ending point of Iran trip. With the initial searches, you can find Hi Tehran Hostels as one of the most trusted and well-known hostels in Tehran and that's exactly the place you want to be. Hi Tehran Hostels are featured in le petit futé guide book and Lonely planet website as a top choice in Iran and it's the only official partner of the Hostelgeeks and Hi Hostels in Iran, Tehran. Whether you're a budget backpacker who needs free luggage storage, a biker who needs laundry service and relaxing time after being on the road for weeks, a couple on holiday or traveling with family & friends who need a pickup service, you probably will enjoy staying there. And for sure you'll make new friends there.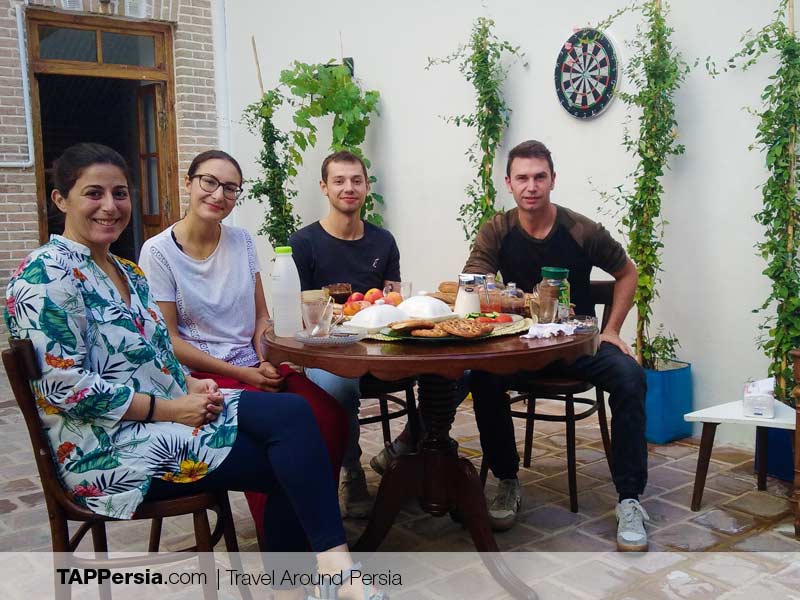 Hi Tehran Hostel's Features
With having 24/7 reception and free Persian style buffet breakfast, Hi Tehran Hostel branches are located in the central part of Tehran with walking distance from historical sites, main metro station lines, good cafes and restaurants and the shops a traveler may need. Well decorated private rooms and dormitories with secured lockers, numerous super clean bathrooms, equipped kitchen, study and working space, a small garden for relaxing and socializing with other travelers beside enjoying their kind hospitality make you feel taken care of in the best way. Also, you will definitely enjoy the free Tea and Coffee all day.
Hi Tehran Hostel I (Bahar St. Branch)
This branch was opened in 2017 in a renovated building where has 4 private rooms and 2 mixed dormitories and a very beautiful full of plants front garden which is just perfect to relax after a long day of exploring Tehran. According to travelers, it feels very relaxing and cozy like a home and because of the big front garden with fruit trees and the parking space in the spot, it is very suitable for big group of climbers, cyclists, motorbikers, and also travelers with personal car who need a safe spot for their vehicles and equipment.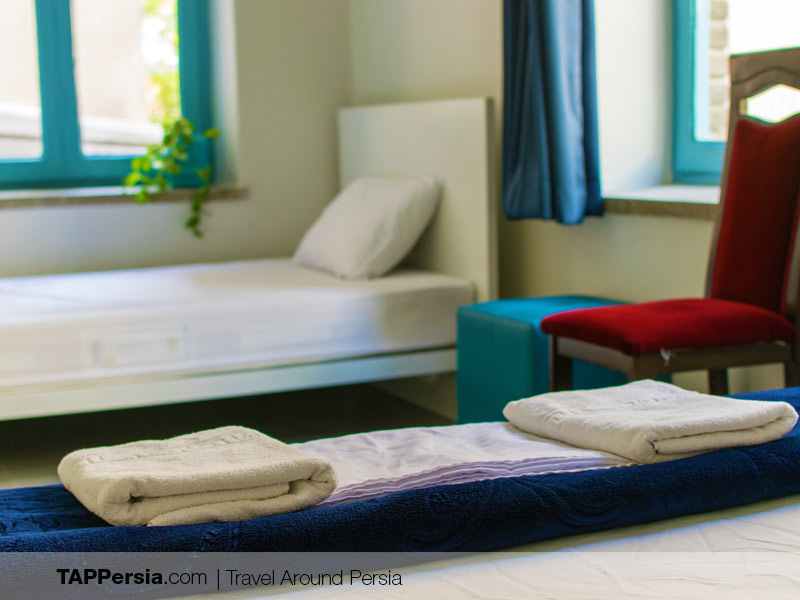 With This branch location is just 7 min walking distance from the main metro station (Line 1) that connects you quickly to Tajrish square, Darband and Tochal mountains in the north of Tehran, Golestan Palace and Grand Bazaar in the middle and also, Railway station and main Tehran bus terminal in the south. You can easily walk to the former U.S. embassy, Artists Forum, where to visit galleries, Saint Serkis Cathedral, Jewelry museum and many more touristic attractions.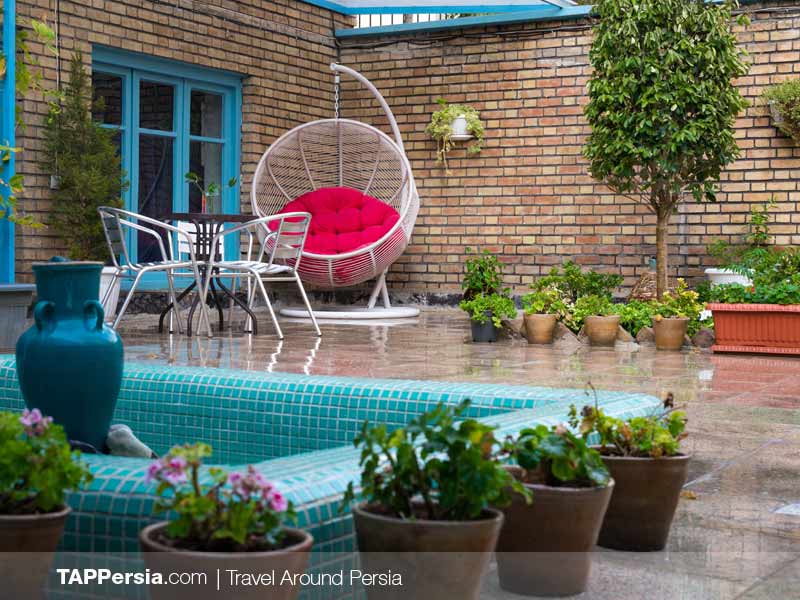 Use promo code "HiTehran" to get a 5% discount when booking for your accommodation in Tehran.
Book Now
Hi Tehran Hostel II (Enqelab St. Branch)
Hi Tehran Team renovated an old Pahlavi building and opened their second branch in 2018. It has 5 private rooms, 1 female and 1 mixed dorm, a small souvenir shop and it's decorated with old Tehran style which suits the cozy back courtyard. Providing garden view rooms with balconies to relax and being located between the most well-repeated espresso bar and patisserie of Tehran, is a big bonus.
According to the guests is very suitable for experiencing the real Tehran just in the middle of it since this branch is located in the most famous and important street of Tehran with tons of Cafes, restaurants and art centers. The neighborhood is lively and young. This branch has the privilege of just 15 min walking distance from Jewelry Museum, 30-Tir food street, national museum, Ceramic and glassware museum, historical Bagh-e Melli, Main city theater monument and just 150 meters away from the historical Ferdowsi street and its metro station and exchange.
Hi Tehran Hostel Services
In addition to providing the accommodation, Hi Tehran Team provides transportation ticket bookings and pickup services, holding events, a wide range of professional tours and experiences, exchange service, free city and metro maps, and offering E-Visa service through the most reliable platform TAP Persia. All of the staff and team members are focused on creating the best experience of Tehran even if it requires them to go out of their way.
Use promo code "HiTehran" to get a 5% discount when booking for your accommodation in Tehran.
Book Now