You might think that you won't be needing a car to rent since you may have heard that a lot of things must be done in order to rent a car in Iran or the rumors you've heard of driving in Iran. However with TAP Persia's Car Rental Service you won't be having any of these problems. Explore Iran the way you wish, drive into the untapped landscapes and local cultures, and plan every second of your journey by yourself to make it more memorable.
Why Renting a Car?
When you rent a car you have the freedom to explore Iran as you wish. You won't be needing a tour to take you to the places you are not interested in visiting. Another reason that will encourage you to get a car by yourself is that most of the must-see places are located outside the cities and in the villages; Iran is full of beauties and you may not be able to experience the best of them with scheduled tours, so you should just rent a car and hit the road all by yourself. One last reason which is the most important one is that renting a car is way more economical than getting a taxi, bus, train or plane. Besides this, the gas prices are also very low. So you can save some money and spend it in a better way. Cars we offer are fully insured, all ready for a road trip with unlimited driving kilometers.

Relieving Tips
There is literally nothing to be worry about. You may have heard some things about Iranians driving style and the roads but we assure you that thanks to the use of traffic cameras and strict law-enforcement, Iran has become one of the driver-friendliest countries and the roads have become completely safe. Driving is not that hard as you may have heard especially on the roads and highways. The only problem is the traffic jams in metropolitan cities such as Tehran, Isfahan and Shiraz which won't be a big deal if you get used to it. One more point that is assuring is the signs and signals which are all maintained nationally, written in English. All you need is your smartphone to use up-to-dated GPS' such as Google Map or Waze to show you the right way.
What You Need
An International driving permit is not required if you are staying in Iran under 6 months. You must have your documents with you all the time including the local driver's license, passport, copy of lease agreement (provided by leasing agent) and copy of vehicle specifications (provided by leasing agent).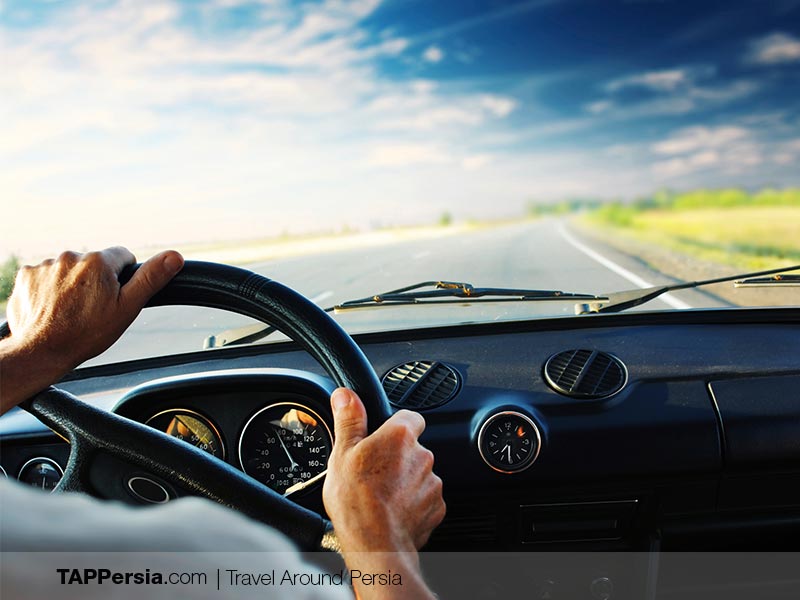 Just rent a car, and you will have your very own special experience of Iran. Checkout the places you desire, stop wherever and whenever you want and make your journey to Iran much easier than it is. For more information check out Iran car rental section of our website.