Car Rental in Iran
A unique travel experience you can have when you travel abroad is driving on your own in another country. The route matters more to those addicted to travel than the destination. If you are one of those people who enjoy the freedom of the road, we have a lot of advice for you in this article. Here, we discussed the concerns you may have about Iranian driving and the condition of Iran's roadways, to help you rent a car and drive on Iranian roads the way the locals do.
Why Do You Need to Rent a Car?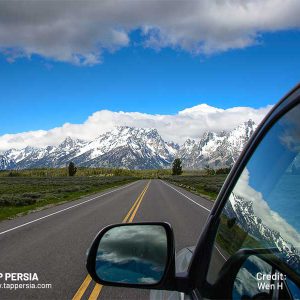 Iran has many well-known cities with a lot of tourist attractions, and you can travel to almost any part of the country by public transportations such as plane, bus, or train. Iran's real hidden treasure is that many of its attractions are located tens or hundreds of kilometers away from major cities, making it difficult for tourists to reach them.
If you rent a car and get some information from locals or Google, you'll allow visiting places that are little known to tourists. Furthermore, you will be able to enjoy the route while driving, so this is not all the charm of your journey to the destination. 
How Is Driving in Iranian Cities?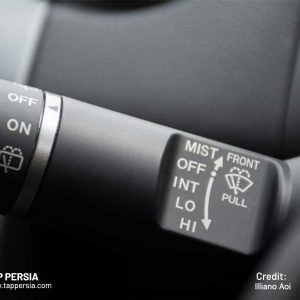 Driving in Iran is undeniably a little more challenging than driving in Western countries. There's an easy tip, however, that you can use to get yourself into the street; as Eric says  in travelaar: "wait for an Iranian to take the same turn as you and then use him as a guide to get you into the street."
The condition of the streets and roads may also concern you. The quality of street construction, the number of traffic signs, traffic lights, etc., have significantly improved in recent years, especially in metropolitan and tourist towns, and there is far more control of traffic within cities. This means you don't have to worry while driving in cities. There is only one notable point: the significant traffic of metropolises at certain hours of the day. Using Google Maps or routing software you can determine when there will be no traffic and what route is the closest. 
As the last point to note, our team provides comprehensive insurance coverage. If you take a quick look at Tap Persia car rental services, you can book the car you like with full insurance and complete equipment. Furthermore, we have an article entitled "Driving through Iran" containing information about Iranian signs, driving habits, and all the things you need to know before you rent a car.
Tips for Driving on the Road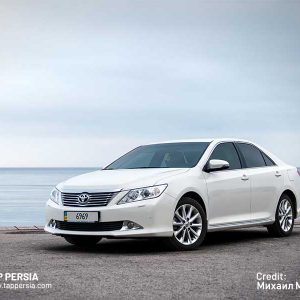 If you decide to get out of the cities, roads outside of town are of acceptable quality. Consider going through major freeways and highways that often have toll booths. The road surface is better and you never have to worry about a breakdown. However, you should be careful on side roads and those near villages. There could be a lot of bumps or broken pavement! The main intercity routes in Iranian cities, however, are generally safe.
Toll booths will generally ask you to pay anything between 50,000 and 200,000 Rials, and you should always have some cash with you since credit cards may not be accepted at the time and place.
Near the entrance and exit of most cities, you'll find gas stations. It's a good idea to check the distance between stations before undertaking a long journey to avoid any problem. The gas station attendant most often fuels up your car, but not always. So pay attention! Some gas stations do not feature sensors built into the nozzles that stop the flow of gas when your tank is full.
The Iranian road signs are generally clear, despite the number of speed limits that may sometimes be confusing. In Iran, "end speed" signs are virtually non-existent. It is not common to see a crossed-out number 50 on a village sign as you leave. Additionally, you will often see a change in the speed limit. In a 1-kilometer stretch, you'll find 80, 110, 70, 85, and 95! Flowing with the traffic seems like the best strategy here.
Iran Driving Requirements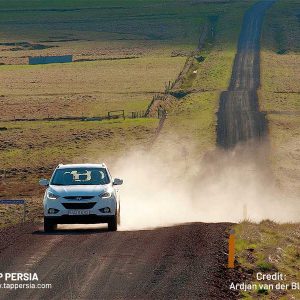 Licenses, insurance, and other necessities should be considered before rent a car and driving in Iran. If you are staying in Iran for fewer than six months, you do not need to have a foreign driving license. A local driver's license, passport, a copy of the lease agreement (provided by the leasing agent), and a copy of the vehicle specifications (provided by the leasing agent) must be carried with you at all times.
You may need other services besides the rental car. It is possible that in addition to insurance, you need many other items such as child seats, chains for snowy areas, modems, and mobile internet when you drive in different seasons and climates. Tap Persia provides all those items and also lets you use unlimited mileage for almost all cars. Here is a link where you can learn more about features.
Drive like a Local in Iran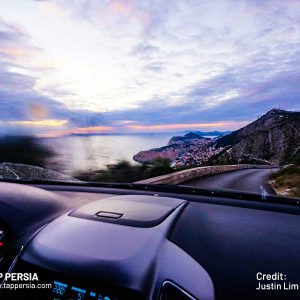 If you like traveling with a flavor of excitement and a sense of new experiences, driving in Iran is highly recommended. Your trip might be not physically perfect, but there are no major concerns or deterrents. Have you ever thought about traveling in Iranian style? To help you enjoy your road trip to the fullest, we've compiled a list of the best and oldest Iranian songs for you. 
It is not only enjoyable to travel by car, but it is also very affordable. Fuel prices in Iran are extremely low, so it's a very attractive option. So driving in Iran becomes something you enjoy doing over and over again.
With a car, you can experience the Iranian way of traveling on your way and travel anywhere without being limited. 
---
Recommended Tours