His power of focus was excellent; when Avicenna was going to fight against enemies riding his horse, he dictated some of his works to a person who wrote down his words. He enjoyed a great skill in different scientific fields of his period including philosophy, medicine, Islamic sciences, literature, and so on. We can observe Ibn Sina's influence on different disciplines in both the western and eastern worlds up to now.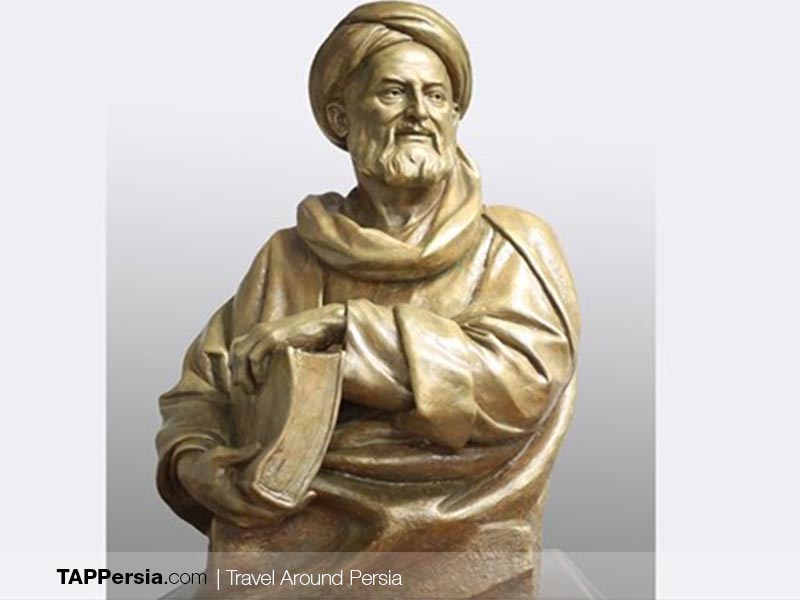 Avicenna's Mausoleum
Ibn Sina's tomb is one of the enchanting historical attractions in Hamedan, Iran. In fact, one of the Qajar Princesses named Negar Khanom, the daughter of Prince Abbas Mirza rebuilt the tomb. She ordered to build a dome of brick and change the tombstones of Avicenna and Abu Saiid.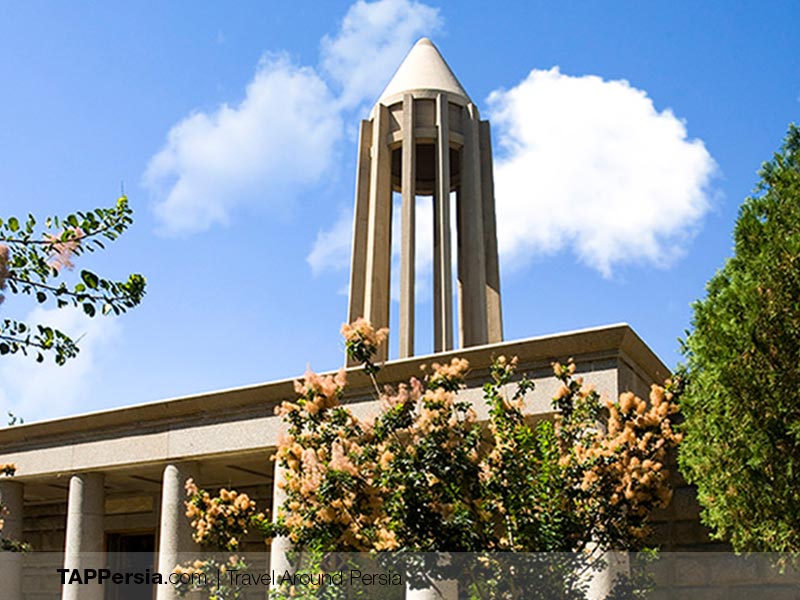 However, the members of the Iranian National Heritages Council decided to build a new tomb based on the old and new architectural designs. Therefore, they received various designs from engineers throughout the country. Eventually Houshang Sihoun's design won the competition, so they built the new tomb according to his plan.
There are 12 pillars in the tomb – a symbol of the fact that Avicenna mastered 12 sciences. The height and the width of each pillar are about 23 meters and 1.17 meters respectively. The conical dome is about 6 meters high, the height of the main room is about 6.10 meters and the height of the entire construction is 28 meters.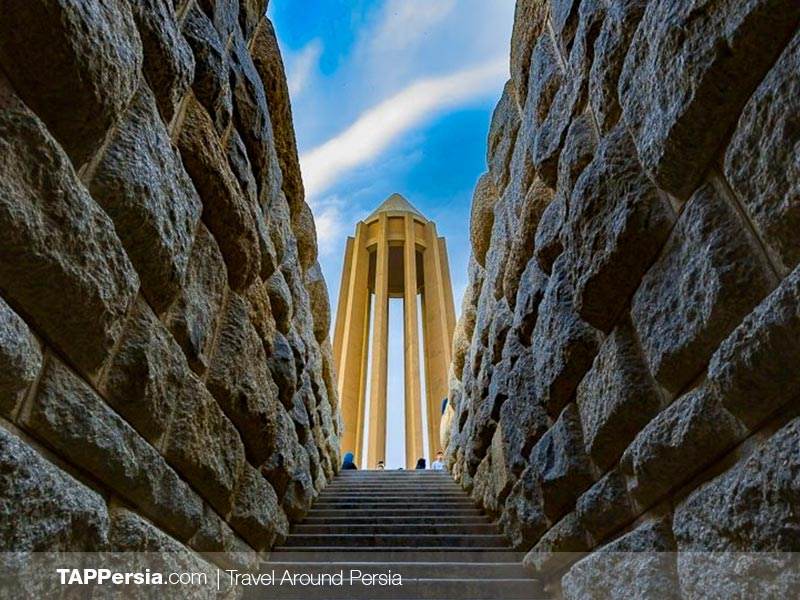 Inside the tomb, we see that 20 couplets of the famous ode of 'Einiye are inscribed on 40 stone tablets. 'Einiye is a famous literary work by Ibn Sina which is composed of the human soul and the relationship of the soul and physical world.
Avicenna's tomb includes two halls. Today, one of the halls is a museum dedicated for exhibiting different coins, potteries, and the other antiquities of Islamic and pre-Islamic periods. On the other hand, they have turned the other hall into a library with over 8000 books. This is a small heaven of bookworms, especially those who are into Ibn Sina's works.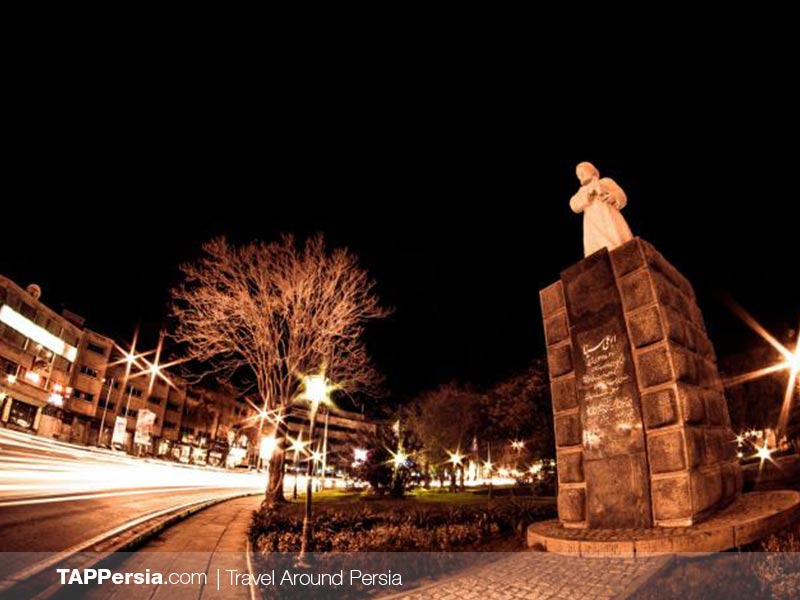 TAP PERSIA has provided every facility for you to visit different tourist attraction in Iran. Iran is one of the most enchanting countries to visit; here you can enjoy different historical, cultural, and natural attractions. You can use our services in order to have a comfortable and affordable travel to different destinations of Iran.
Ibn Sina Quotes
There are a large number of sentences to quote; however, I have just chosen some of Ibn Sina's sentences here. Read the following sentences in order to get more familiar with our philosopher.
Whoever selects this life must learn (a science); whoever selects afterlife must endeavor in deed.

Knowledge decorates truth.

Nothing is accidental in the world.

Those who do physical exercises need no medicine, their treatment is the exercise.

Fanaticism in science and philosophy, like the other kinds of fanaticism, is the symbol of inexperience.

Some people are so intensely studying our predecessors' scientific heritages that there remained no opportunity for them to refer to their own reason. If they even find such an opportunity, they will not change or amend their faults.

The most blessed people are those who decorate their behavior with benevolence and their speech with truth.

Music is the voice of God.

A bungler physician is the deputy of death.

We should criticize the entire sciences and traditions; we can accept them if only they could survive.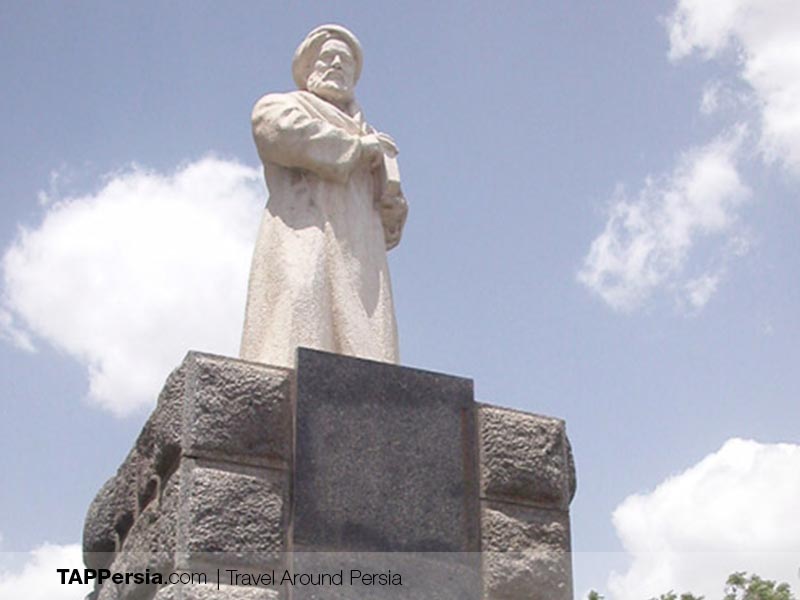 Avicenna Philosophy
Ibn Sina's philosophy is a combination of the most significant elements of Aristotelian philosophy and some of the elements of new platonic philosophy which he integrated with his Islamic attitudes. Nevertheless, Ibn Sina is first and last a follower of Aristotle and says that: "Hakims' boss and philosophers' instructor, Aristotle."  
But Avicenna was not a dogmatic follower; he sometimes criticized Aristotle, clarified his ambiguous thoughts, and occasionally added some points to his philosophy. He indeed tried to found a new philosophy, but his short life made his efforts incomplete. 
The Philosopher Books
The Iranian philosopher wrote a lot of books during his short life. In this part, we introduce a number of his most significant works.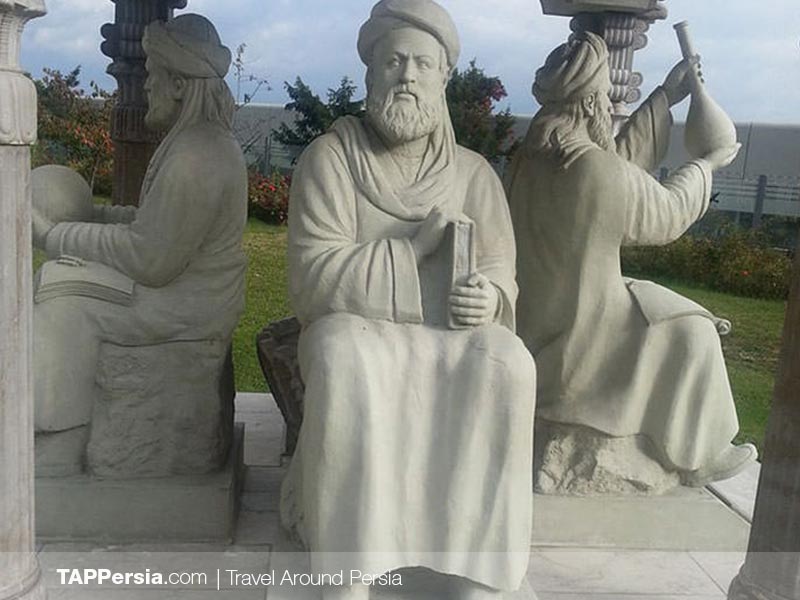 Al-Qanoun fi Al-Teb: Qanoun, his renowned book about medicine, consists of 5 chapters. The book has been translated into Latin and was the most important source book of medicine up to emergence of new medicine (17th century).

Al-Shafa: This book is the most detailed philosophical work of Avicenna. Al-Shafa is an encyclopedia in four senses: logic, mathematics, physics, and theology. 

Al-Nejat: The book is a summary of Al-Shafa. He wrote it based on the summarizing tradition of those days. 

Al-Esharat va Al-Tanbihat: Ibn Sina wrote the book in his old age, so we can say that this is his most weighty works on philosophy and contains his last viewpoints. This book also consists of four chapters: logic, physics, theology, and mysticism. 

Al-Mabda' va Al-Maad: The book consists of three articles. In this book, Avicenna expounded the self-existent (wajeb Al-Vojoud); the arrangement and the circumstances of existence from the primary to the last creature; and eventually immortality of self and his afterlife happiness and misery.

Al-Ta'liqat: This is his answer to some questions. Ibn Sina talked about some logical, physical, and metaphysical issues in this book.

Al-Mabahethat: The book is a conclusion of some dialogues between Avicenna and his disciples and includes various matters.

'Ioun Al-Hekma: In this book, he concisely brought about the major subjects of logic, physics, and metaphysics.

DaneshNameye 'Alaiy: Ibn Sina wrote the encyclopedia for 'Ala Al-Dowle Kakouye. This is apparently the first philosophical book written in Persian after the Foundation of Islamic Philosophy. The encyclopedia consists of four chapters including logic, physics, mathematics, and theology.

Al-'Ensaf: Ibn Sina says that the book includes 28000 problems. 
The Other Important Works
Resale fi Aqsam Al-'Oloum Al-'Aqliya: Avicenna divided philosophy into theoretical and practical philosophy in this treatise. He then divided the sections of philosophy into different parts and defined and determined their subjects.

Al-Resale Al-Dohouya fi Amr Al-Maad: He wrote this treatise to a person called Aboubakr bin Muhammad.

Resale Al-Hodoud: In the treatise, he brought about the definition of philosophical notions and concepts. 

Resale Hey bin Yaqdan: This is a mystical treatise which his disciple, Jouzjani, translated it into Persian.

Manteq Al-Mashreqiin: Avicenna says that he wrote this book for those who are like him. 
UNESCO Prize of Ibn Sina 
UNESCO Cultural Organization established Ibn Sina's Prize in 2003. The prize is a 10000 dollars award with a golden medal as well as one week scientific visit to Iran. Avicenna's prize, in honor of Iranian thinker, is dedicated to the individuals and organizations pioneering in science and technology.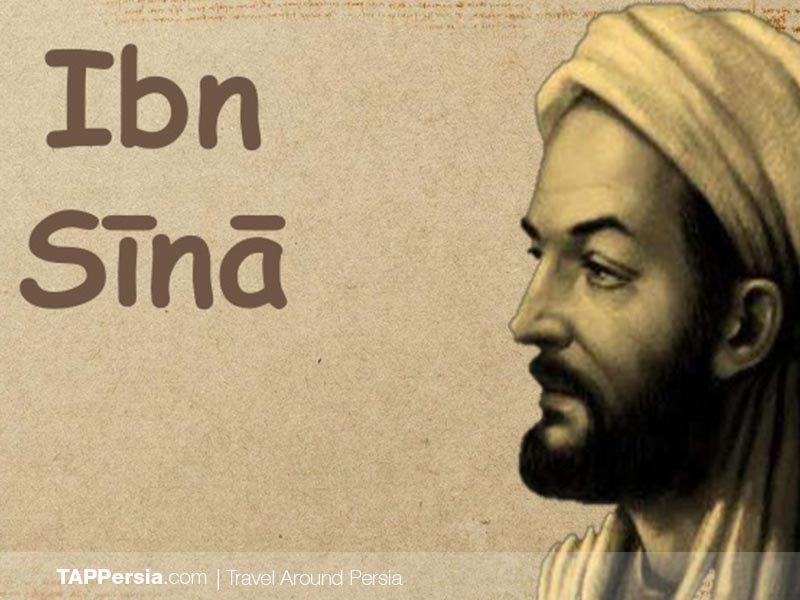 Four scientific figures have won the award up to now:
Professor Margaret A. Somerville, professor of Mc Gill University – Canada.

Professor Abdollah A. Daar, professor of public health and surgery in the University of Toronto – Canada.

Professor Renzung Qiu, the vice chancellor of Moral Commission of Health Ministry of China.

Professor Zabta Khan Shin Wari, the chief of Sciences organizations in Pakistan.
Avicenna Biography
Abu Ali Hosein bin Abdolla bin Sina was born in a village near Bokhara in a year between 359 and 370 AH. His father was Abdolla, a man from Balkh, and his father Setare, a woman from Afshane Village. Abdolla had spent his youth in his hometown and then moved to Bokhara, the capital city of Samanid dynasty.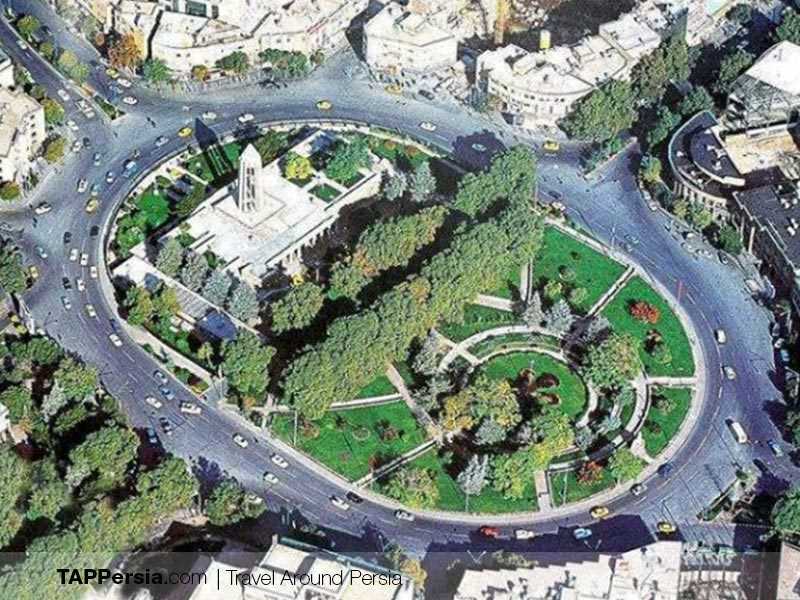 When Avicenna was just 5, he learnt mathematics, reading the Quran, and Arabic morphology and semantics. He was from the very beginning so clever and enthusiastic. When he was 10, he had memorized the Quran and knew literature, geometry, mathematics, and Arabic morphology and semantics. 
He was also very interested in nature, plants, and animals so that he spent his free time in the desert. That's why he gradually got familiar with properties of medical plants.
Ibn Sina has no choice but learning some sciences such as medicine and metaphysics on his own. Therefore, he read and analyzed every book written in the fields.
Avicenna was only 18 when he cured the illness of Nouh II. After the treatment, he could access to the Royal Library of Bokhara. However, when he was 21, a fire set in the library; they mistakenly found him guilty and not only prevented him from using the library, but also he was forced to leave the city.
Ibn Sina Death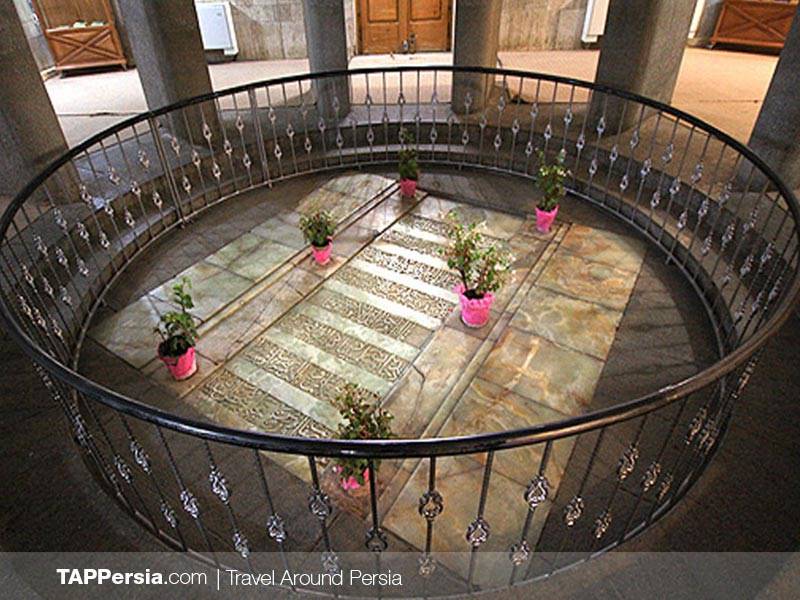 He lived in different cities that one of them was Isfahan. However, when Masoud, the son of Mahmud Ghaznavi, attacked Isfahan, 'Ala Al-Dowle left the city and one of his accompanies was Avicenna. 
They went to Hamedan but Ibn Sina became sick on the way. He wrote a book during the time that was somehow considered his testament.
---
Recommended Tours