Tehran, the capital of Iran, is a large city where most travelers first enter. They would like to know more about this large city, history, and attractions. Of course, some international planes head to other cities as well, but Tehran is the destination most of the time. When you arrive in the city you realize even days are not enough to know this great city. Then what's better than a cheap accommodation in a nice hotel.
Here's a list of 10 cheap hotels in Tehran :
1. Khayyam Hotel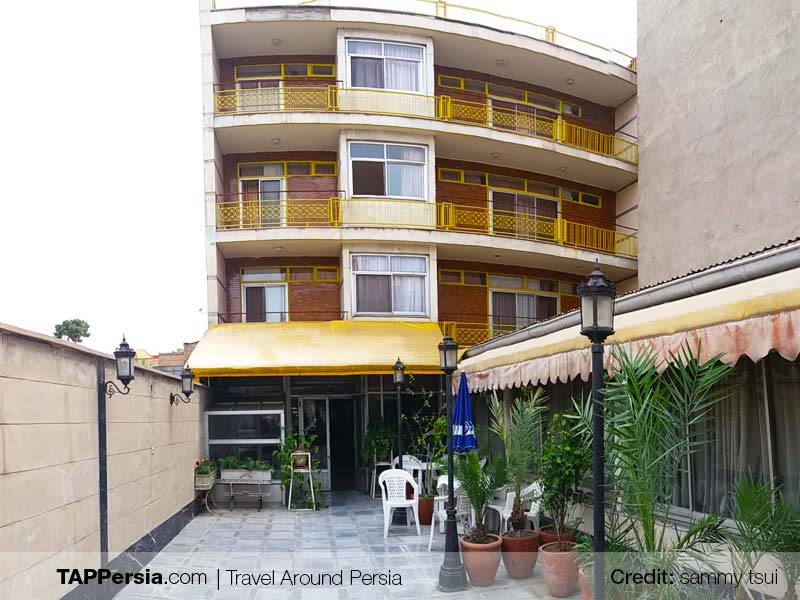 It's obviously one of the cheap hotels in Tehran. By booking this hotel, you can stick to your travel budget and also accommodate in a comfortable place. In order to satisfy customers' wishes, they're promoting the hotel's facilities to a standard level yearly.
Khayyam Hotel was founded in 1976. They renovated the hotel in 2016 to present a better atmosphere. Interior designs were improved, more bedrooms were added and beds got more standard. Generally, it has 45 rooms, divided into 4 types: double room, twin room, single rooms, and a quad room. The rooms are equipped with essential amenities like bathrooms, which are tidy and spacious. Wi-Fi service is free. The staff are also really friendly and helpful. The reservation price is fair regarding the qualities.
The hotel is located in a nice area in the center of Iran. Many cafes and restaurants are available nearby. It's very convenient to Bazaars, museums, and other attractions. You have access to different transportation services like taxis and BRT buses.
(Reservation is available via TAP Persia)
2. Samen Hotel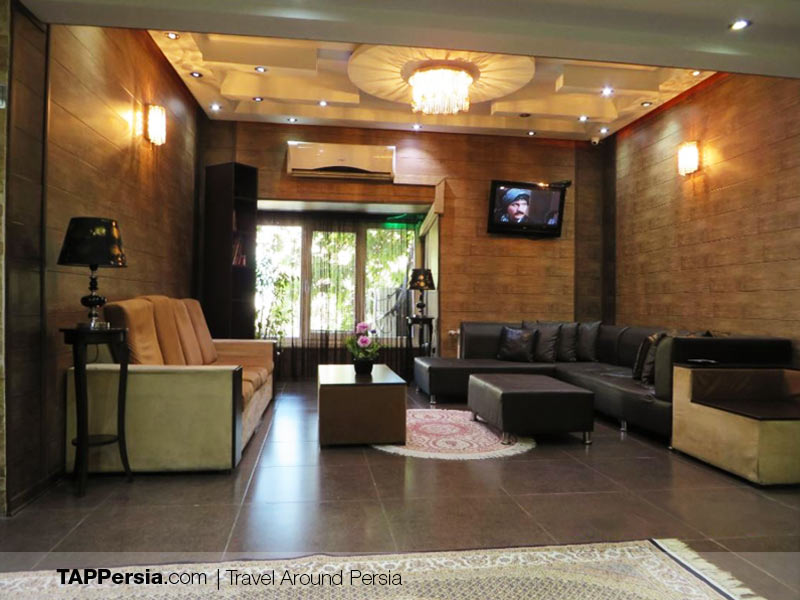 As a budget traveler, your next ideal option for cheap accommodation is Samen Hotel. The reservation is available 24 hours. The hotel is outstanding because of the hospitable staff and nice services. The rooms are equipped with shower bathrooms, flat screen TVs and fridges.
The hotel's location is proper near some city's landmarks like Golestan Palace, the Great Bazaar and Emam metro station. It's also is convenient to some other historical sites, museums, cafes, and shopping malls.
The personnel are very warm and helpful. The hotel is spacious enough and offers different budgets for travelers. It's recommended to those who are looking for a comfortable hotel in Tehran with a reasonable, competitive price. After a century of serving travelers, they restored the hotel and added some other amenities like a coffee shop, a traditional Iranian restaurant, elevator, laundry services, Wi-Fi appropriate heating, and cooling systems and many more.
3. Arad Hotel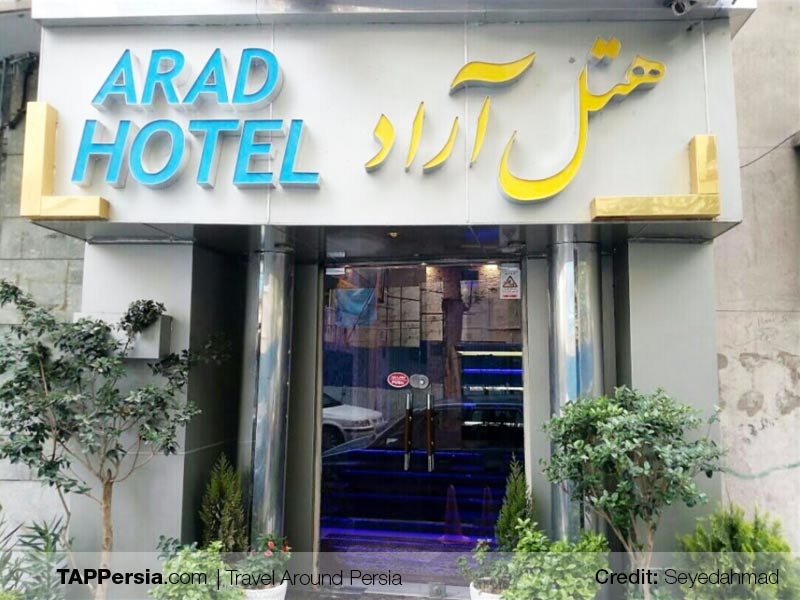 Another inexpensive accommodation in Tehran is Arad hotel, which lies in the heart of Tehran. The location is close to touristic areas and business centers. By just a few minutes walking from Arad Hotel, you get the well-known Valiasr Street. As transportation facilities like BRT line and Meydan-e Jahad Metro station are nearby, it's very easy for you to go all around Tehran. Access to public transportation makes your travel even cheaper.
Due to its equipped, tidy and spacious rooms, it has become pretty favorable among travelers. There are other amenities like free Wi-Fi, free parking, breakfast, round the clock room service, multilingual personnel. It's also very convenient to some attractions of Tehran like Golestan Palace, National National Jewelry Museum, Grand Bazaar, and lovely parks. This kid-friendly hotel doesn't charge your kids who are 4 or younger.
(Reservation is available via TAP Persia)
4. New Naderi Hotel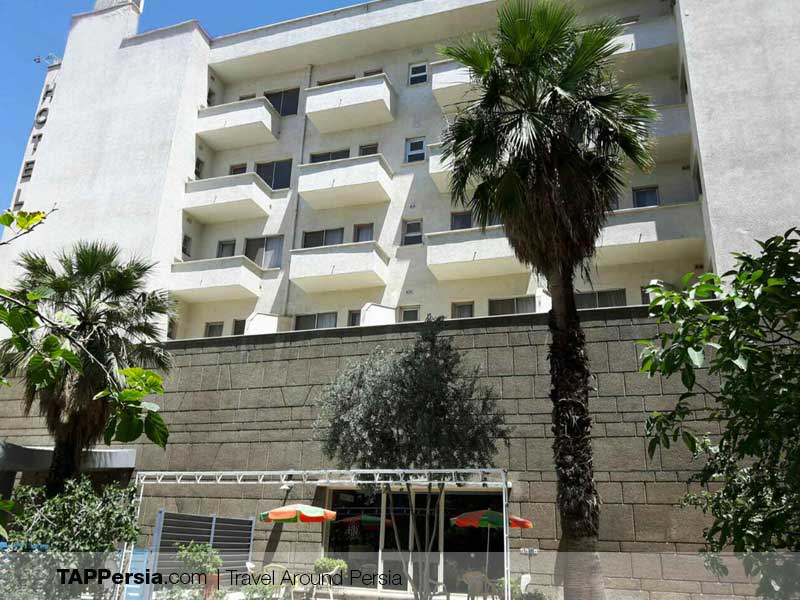 Naderi, a 3-star hotel is also one of the worthy cheap hotels in Tehran. The construction dates back to 1960. There are 100 peaceful rooms with standard features like furniture, drawers, and cupboards. The bathrooms and toilets are in western style.
General amenities are a terrace, sauna, luggage room, gyms, cafes and conference room. Free Wi-Fi, laundry, wake-up call and free parking lot are included. Staff can communicate in multiple languages. Trying some tasty local food in the restaurant is another option. It's delicious and well papered.
As it's located in a nice area, the majority of attractions are available for you. Lots of hotels, cafes, shops, cinemas, concert halls, and theaters are nearby and it's close to the Embassy of Russia and Embassy of UK. By less than 10 minutes walking, you will get the National jewelry Museum, Glassware, Ceramic Museum, and Saadi metro station. Not only for tourists, but it's also a suitable accommodation for business guys.
New Naderi provides you a comfortable stay with reasonable prices in Tehran.
5. Parastoo Hotel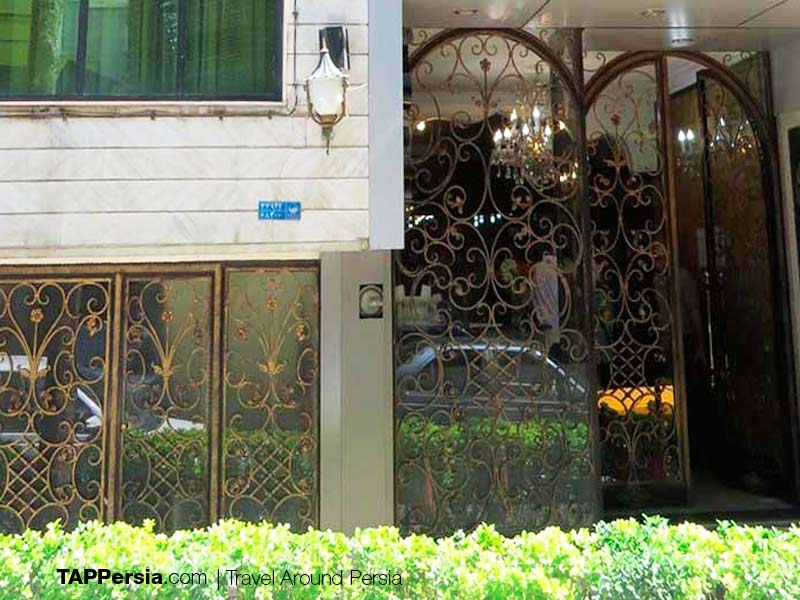 One of the oldest hotels in the city is Paratoo Hotel. It's economical and clean. In case you're backpacking in Tehran and want to stick to your budget travel, Parastoo Hotel is an ideal option for your accommodation.
According to its amazing features, it's become very popular among guests. Some advantages are delicious breakfast, laundry, lobby, restaurant and a lot more. The hotel's Wi-Fi is free of charge. The area is quiet and the staff are kind and sociable.
The hotel is located in the center of Tehran, near one of the oldest streets, Sie-e-Tir Street. This street was the center of city formation in past and is a scene of historical buildings, monuments, and religious sites.
(Reservation is available via TAP Persia)
6. Atlas Hotel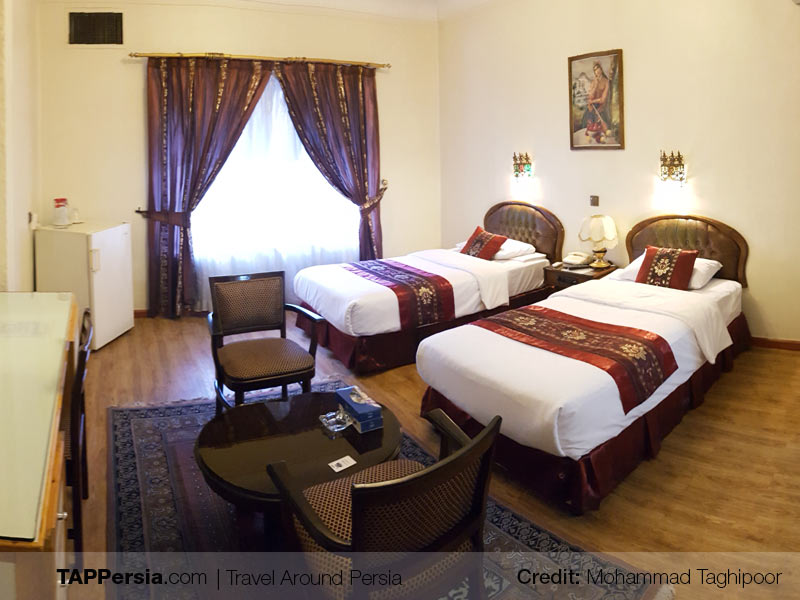 A 3-star hotel has 40 years of experience serving travelers. Located on Taleghani St. in Tehran. The hotel's old building had three floors without an elevator, but they renovated the construction. Nowadays there are two buildings called old and new. The entrance is through the old one and it has 12 rooms. The new building consists of four storeys and an elevator. In General, There are 40 rooms with nice facilities.
The hotel's advantages are the relaxing atmosphere, great restaurant with various dishes and amazing cafe which serves different desserts, cool and hot drinks, internet, taxi service, etc. Don't miss a green area around the hotel for a walk.
The hotel is placed in the heart of the city and it gives easy access to important official and educational centers including embassies of Russia, France, train stations, ministry of education, industry, mine and trade, Amirkabir University of Technology, Tehran University and Artists Park.
Atlas is a well-equipped hotel with professional staff and a pleasant atmosphere.
7. Iran Markazi Hotel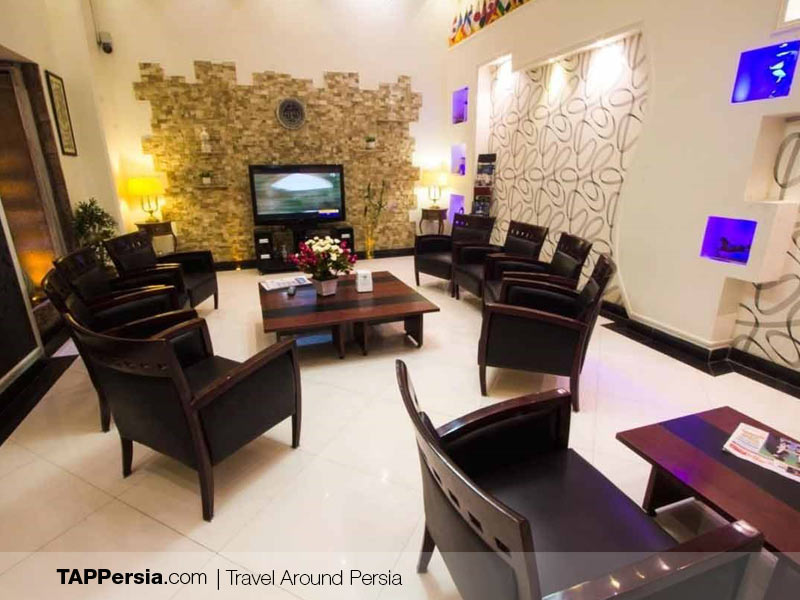 Markazi Hotel is one of the oldest and most experienced hotels in Tehran. It was established in 1933, named Santral Hotel. In 2007, they renovated the construction. It has 32 rooms with nice facilities. Although it's one of the cheap hotels in Tehran, it can be very satisfying for economical travel.
Locating in the center of Tehran, easy access is available to subway stations, BRT buses and business centers including Tehran Great Bazar, governmental offices and large hospitals.  Embassies of Germany, England, Turkey, Russia, and France are also nearby.
The hotel personnel try their best to provide a rejoiceful accommodation for all their travelers.
(Reservation is available via TAP Persia)
8. Shahriar Hotel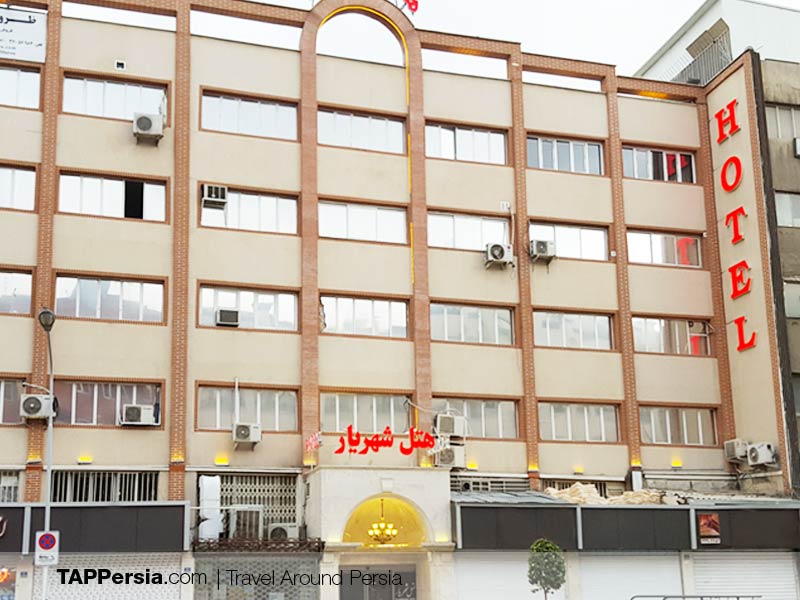 The Hotel was founded in 2010 and renovated in 2017. It's located in a historical area, near Tehran Grand Bazaar, City Park, Golestan Palace, and ancient Persian museums. The first educational center of Tehran, Darolfonoon, is located 200 meters from the hotel. Many malls and hospitals are also nearby. Good access to public transportation, it only takes 10 minutes walking to reach three metro stations. The stations' names are Panzdah-e Khordad (15th of Khordad), Mellat, and Imam Khomeini. So you can go to different areas of the city by metro.
Shahriar Hotel has a restaurant which can fit 250 people and a cafe can host 50 people. Treat yourself with traditional food and enjoy delicious snacks at the cafe. The hotel building consists of 5 floors with 74 rooms, equipped by separate air conditions, LED TV, luxurious wallpaper and private bathrooms. Free Wi-Fi is offered in the hotel and a free space parking is also available. As the hotel is very kid-friendly, it's free of charge for kids under 5 years. The reception is responsible 24 hours a day. The staff know English and are available during the day. Keep in mind that it's a bed and breakfast hotel. So breakfast is freely included. The hotel is a nice option for those looking for a calm and pleasant budget hotel in the heart of the city.
9. Bahar Hotel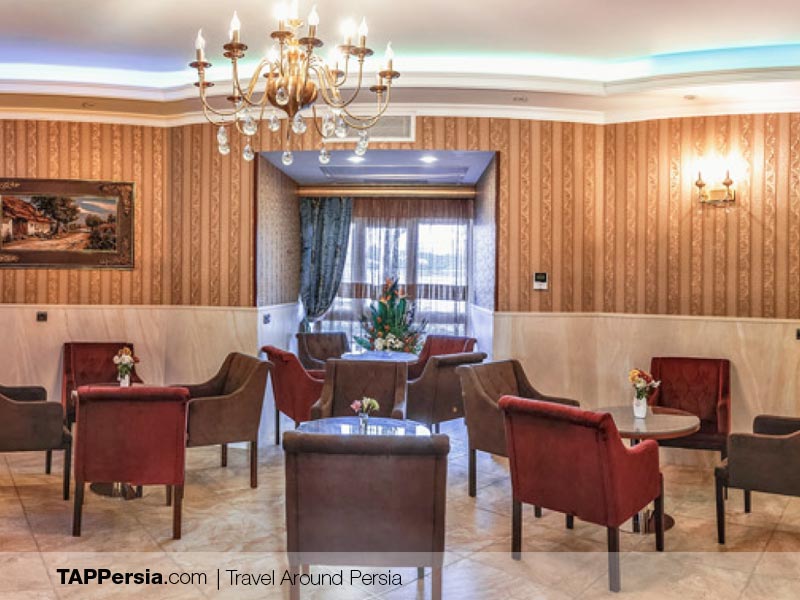 If we want to look for cheap hotels in Tehran we find Bahar hotel very efficient. This 3-star hotel has 40 years of experience. It's placed in a business touristic area and has a delightfully relaxing atmosphere. Bahar hotel includes 40 modern rooms with telephone, fast LED Internet and air conditioners. Enjoy excellent services in the restaurant, lobby, cafe, and large chic parking.
As there's a short distance from metro and fast buses, easy access to all the city is available, this includes main Bazaars, hospitals, embassies, government offices, and banks. The personnel and staff put their all effort for your satisfaction and wish you a cool accommodation in Bahar Hotel.
(Reservation is available via TAP Persia)
10. Pamchal Hotel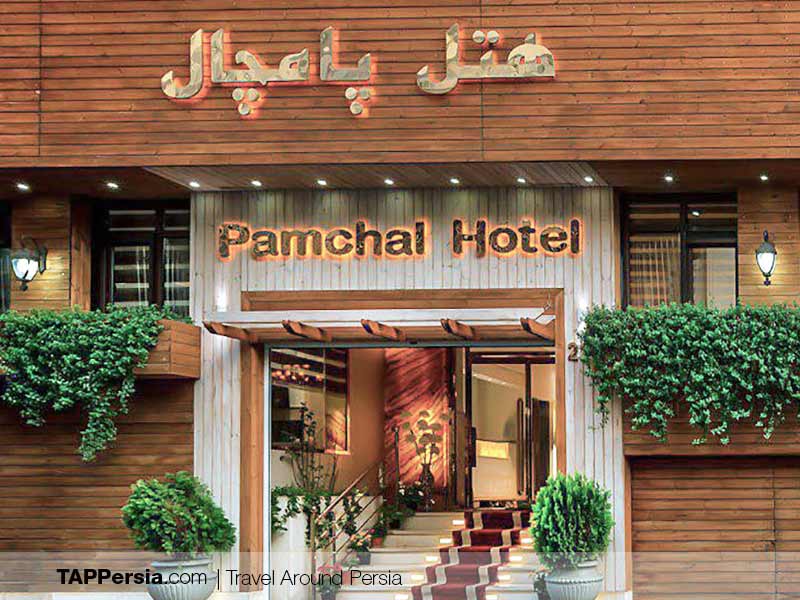 Another 3-star hotel in Tehran, located in the central part of the city. It's very convenient to business centers, currency exchange, hospitals, embassies in Ferdowsi Square and the central market of Tehran. Being close to Shahid Mofateh metro, Darvazeh Dolat and BRT buses are other advantages.
The rooms are divided into single, twins and suites. Enjoy spending time in hotel's cafe and luxurious restaurant. Free Wi-Fi, laundry, private Parking, telephone, and fax are presented too. Experienced staff would offer their best services and wish you an exhilarating journey.
(Reservation is available via TAP Persia)
We recommended some of the best Tehran cheap hotels, but there may be some others, where you accommodated while your trip to Iran. Please let us know about your experiences in the comments.