Are you a bookworm? Looking for your heaven, a place full of books, that you can relax, order a cup of coffee and read your book? Feel like Alice in Wonderland in a gigantic bookstore. Tehran Book Garden is this wonderland. It is truly a heaven for book lovers.
Tehran Book Garden Address and Everything Else You Want to Know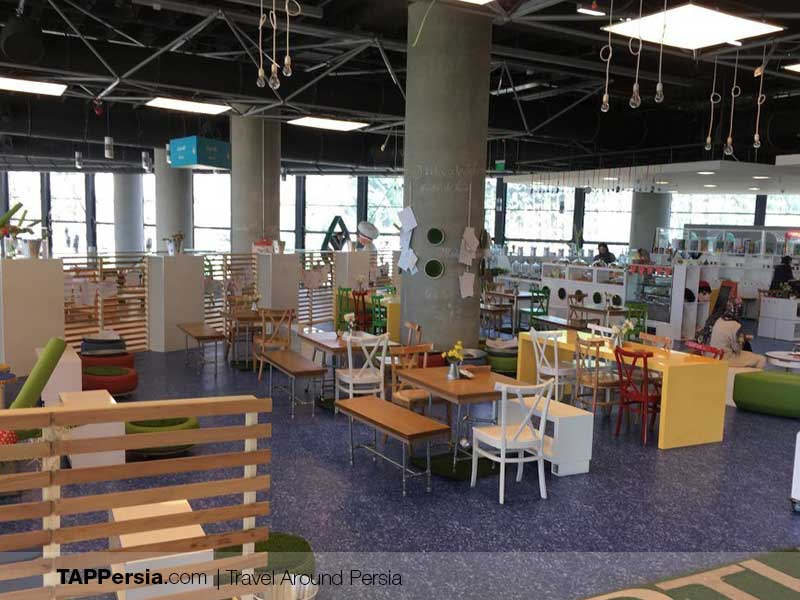 The fantastic architectural complex of Tehran Book Garden is situated on the hills of the Abbas Abad area on the Western side of the National Library Boulevard, Haghani Highway.
The idea behind constructing the Book Garden in Tehran was o create a permanent home for book exhibitions in order to have a quantitative effect on the society to read more and learn more. It also has some amazing shopping places for toys and decorative stuff, suitable for a nice little souvenir.
Close to Some Other Worth-Visiting Places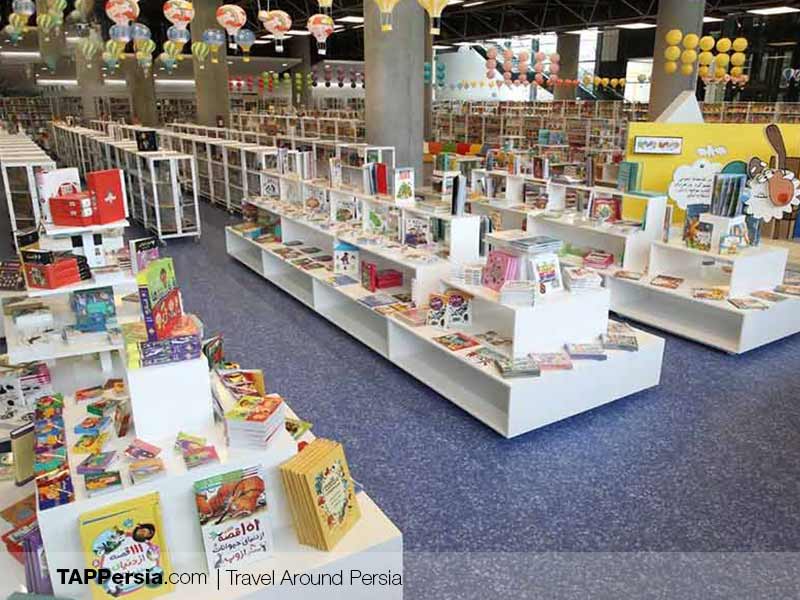 The Book Garden is located in a big area which also consists of the Iranian National Library, the Iranian Academies Complex, and also close to the Holy Defense Garden Museum and Tabiat Bridge. This building in the vast area of literature lovers was completed in 2017. So you can manage one day to visit these places to save time for many other places you shouldn't miss while traveling in Tehran.
Book Garden – Garden of English Books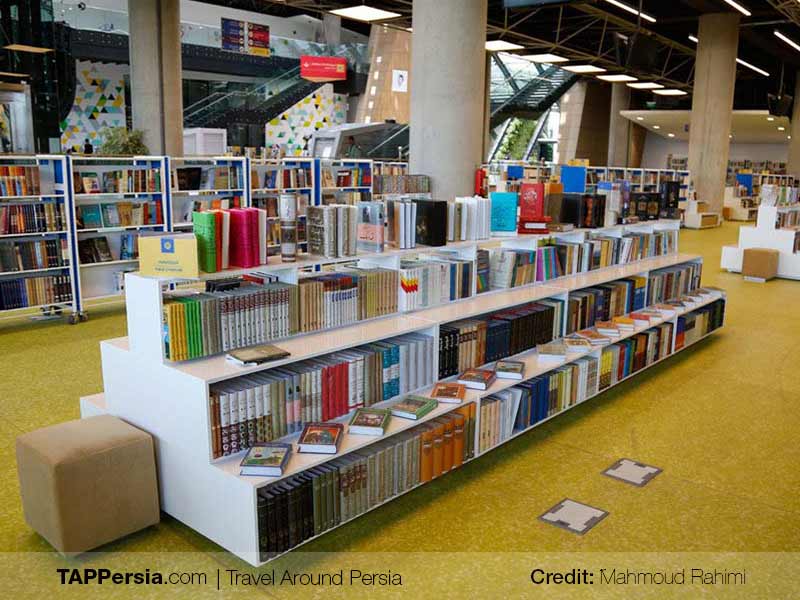 This book mega mall is not only about books, it also includes a children's science park, art galleries, a drama theater, cinemas, cafes, and restaurants. So you can wander in the books and decorative stuff, buy English books, grab a cup of coffee, and enjoy the outdoor view.
The book collection of Tehran Book Garden is very big and reaches from European classics to Iranian literature. If you want to know what are the best Iranian books, make sure to check out this article.
The Architecture of Book Garden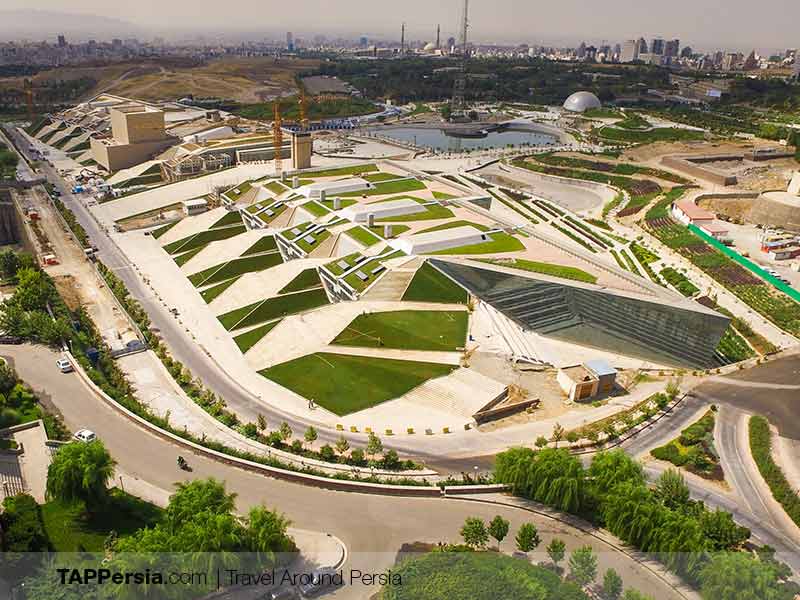 The building of this heaven of books is a sight itself. It has a ziggurat like design from outside. The rood is topped with artificial grass which makes it look more beautiful. This wonderful architectural building was nominated as Iran's entry for Building of the year 2018 on Architectural Daily's website.
Tehran Book Garden is one of the interesting places to visit for all people. Whether you are traveling as a solo, with your family, or your children, you can spend a wonderful time in the Tehran Book Garden. Especially, if you are interested in books, games, and architecture.
User PetrAxel described Book Garden on TripAdvisor like this: "The surrounding park is magnificent and cafes help you to spend a long afternoon there."
If you are keen on knowing more information about Tehran tours, click here.
---
Recommended Tours