For an atypical experience, going to Palladium mall – the most modern and well-loved mall in the north of Tehran – can be a good option. A massive mall built within the past decade, the mall has its own unique and distinct structure and design make it a perfect nightlife attraction in Tehran. Accessing a wide range of restaurants as well as unique shops makes this place a perfect tourist destination to put an end to your night.
International Brands in Palladium Mall
A variety of Iranian and international brands provide an opportunity to not only indulge your love of shopping but also quench your thirst for a variety of foods and entertainment. Among these brands, we can mention Dorsa leather and Buffalo Leather, Iran's foremost fashion houses on-par with Luis Vuitton or Gucci. Other brands such as Adolfo Dominguez and La Vie En Rose offer tourists foreign options.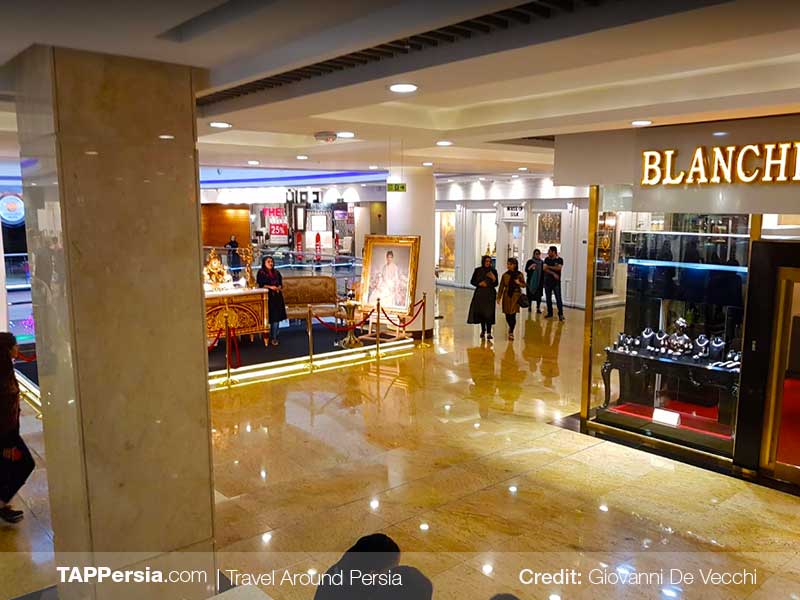 Palladium Mall – Not only for Shopping
Other than shopping and eating, you can actually explore a number of interesting nightlife activities at Palladium Mall. Getting tired from moving around the mall, the food courts on the third and ground floors are great places to take a short break and renew your energy to explore the other parts of the mall. Shoppers have a variety of dining options such as Dijon, a popular French bistro, and Libro café & restaurant which features a lovely terrace, offering diners the experience of eating out in the open. If you fancy something hot and full of chilly, La Salsa Mexican restaurant should be a priority. There is also a famous confectionary that tempts you to buy various cakes and pastries, each with their own unique shapes and flavors.
Need Help With Your Visa Paperwork?
Furthermore, the Tehran mall contains an office that can easily help you handle most of your visa-related paperwork. The VFS Company, located on the 11th floor of the mall, has contracts with 59 governments throughout the world in order to expedite the visa paperwork on behalf of those countries visiting citizens. The company manages administrative and non-judgemental tasks related to visa, passport, identity management, and other citizen services for its client governments. You can find more information about their services by visiting their website on this link.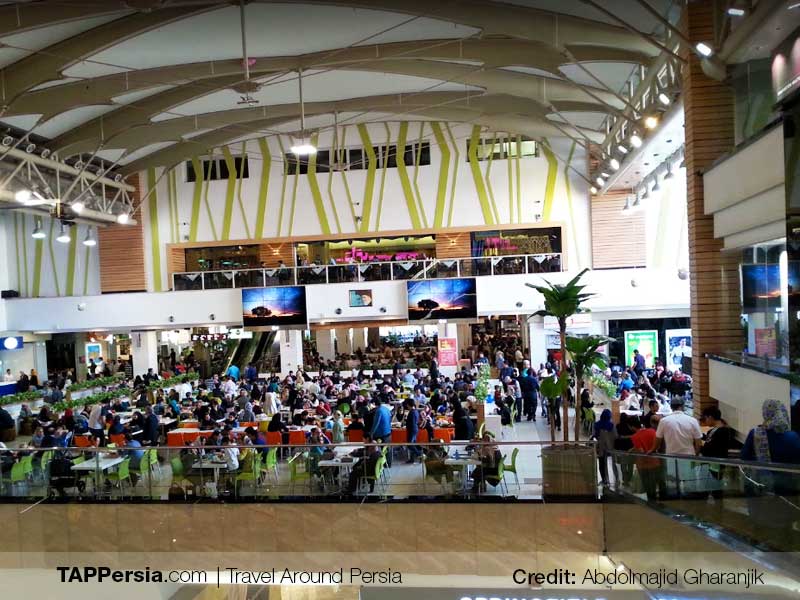 Finally, if you are not exhausted after scouring through the many floors of the shopping mall, you can head down to Book Land where you can review and read many English written books in the comfortable lounging chairs of their reading area. All in all, Palladium mall offers Tehran nightlife attractions rich in shopping and dining opportunities for all ages and tastes. Put aside half of your day to let loose your inner shopaholic.