Nemooneh Restaurant, located in North Ferdowsi, Narvan Shopping center, Qazvin is a restaurant that satisfies every taste. Their blue and golden chairs have a Persian royalty theme.
The halls are long, making you feel like you are inside a Persian palace. They serve all kinds of food, both traditional and modern.

Their Italy Salad is like a small symmetric carpet. Every item on this delicious salad, has been placed individually, precisely, and accurately. On top of fresh lettuce, we have cherry tomatoes, croutons, broccoli, and grilled chicken, topped with parmesan cheese, house peanut sauce, and sesame seeds.
Their grilled shrimp dish is a masterpiece in design. Tender grilled shrimps are placed on top of a special yellow sauce (similar to hollandaise) that is spread on a black dish and are garnished with parsley, carrots, and cherry tomatoes.
We recommend you try Qazvin's famous traditional dish, Gheymeh Nesar(link). This dish is a festival of colors and a fiesta of tastes.The rice is cooked to perfection, mixed with meat, saffron, barberries, julienned orange zest, sliced nuts (almonds and pistachios) and Persian spices (cinnamon, cardamom and cumin).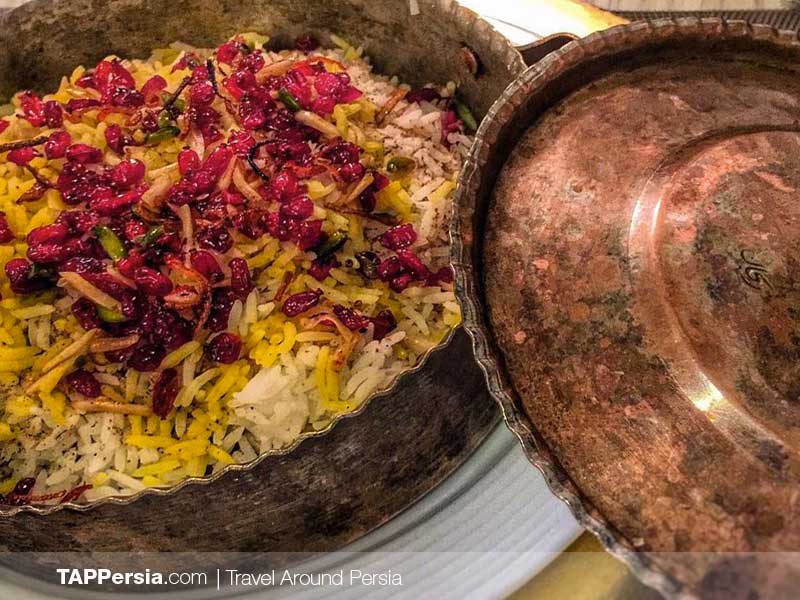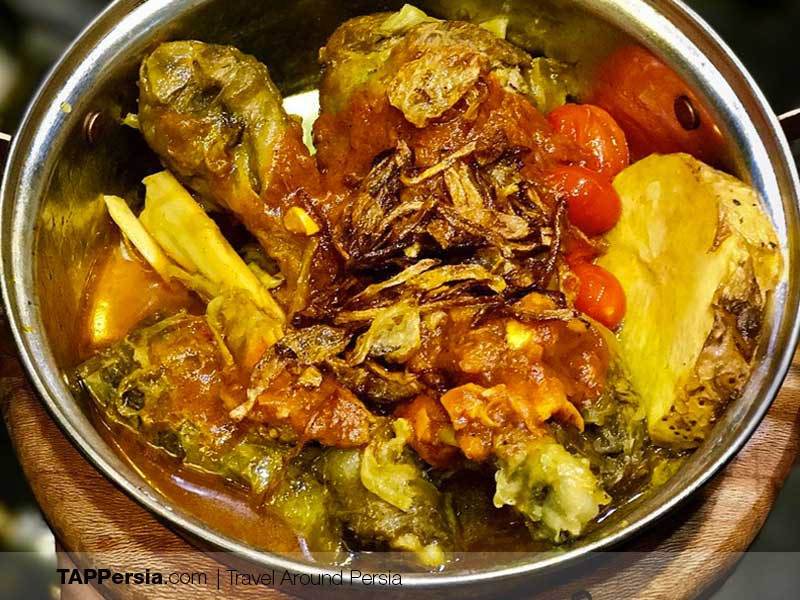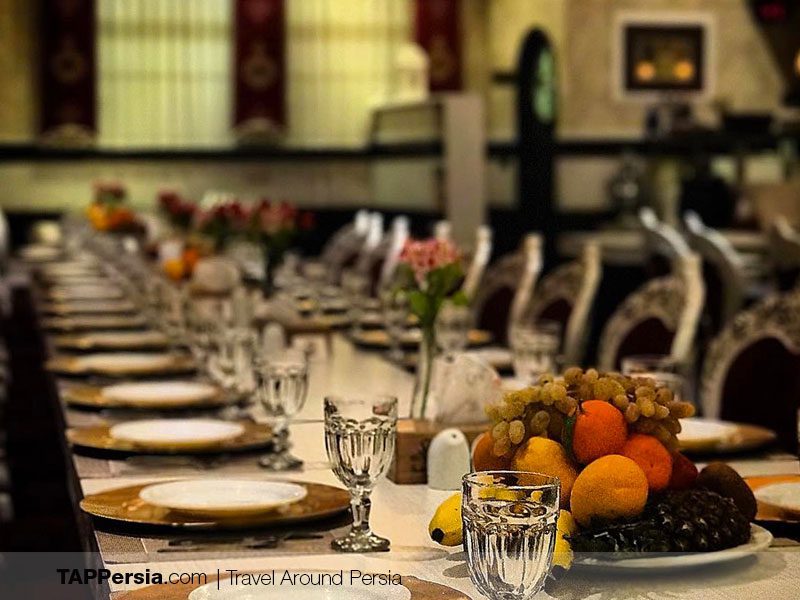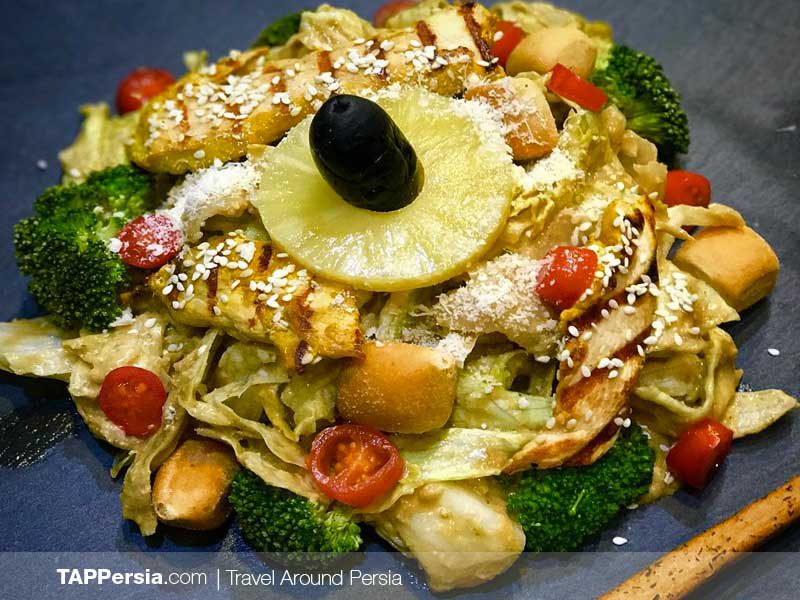 ---
Recommended Tours