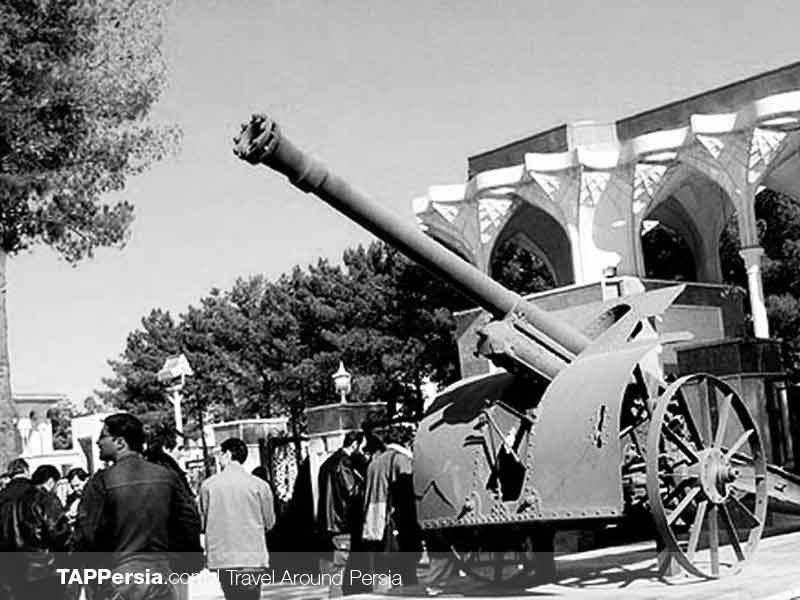 The word "Holy Defense" is the official name used in Iran for the Iran–Iraq war. It was in September 1980 that Iraq, under the rule of Saddam Hussein, invaded Iran with the idea of taking down the dominance of Iran in the Middle East. This catastrophic war lasted for 8 years and more than 300,000 Iranians were killed. Those who were killed in the war (known as the martyrs) have been treated with a lot of respect from people and the government in the years after the war.
The government has established a number of war museums in different cities of Iran, and Kerman is home to one of them. In this particular museum, there are 8 sections inside the main building displaying different aspects of the war. Weapons, tanks, war equipments and artillery are also on display in an open-air space.
In different sections of the museum, visitors can find intelligence documents, maps, and photos of the war. However, most of these documents have only a brief English description. There is also a warzone simulation in the museum to allow visitors to get an impression of the battlefield atmosphere.

---
Recommended Tours
[/vc_column_text][/vc_column][/vc_row]