A museum is among the most intriguing places on earth. A location where pleasant analogies abound. contrasting the lifestyles of our ancestors with those of us now. What equipment will be left behind by us in the future is a significant issue that most tourists have. Do they have any opinions about how we live? Each museum has a similar area. buildings with glass-encased objects, each with a description next to it.
The majority of us think about museums in this way, but there are always outliers. You have never experienced a museum like the Gilan Rural Heritage Museum. This museum is not a physical structure, but rather a little hamlet where historical representations of culture, rituals, and even architecture may be found.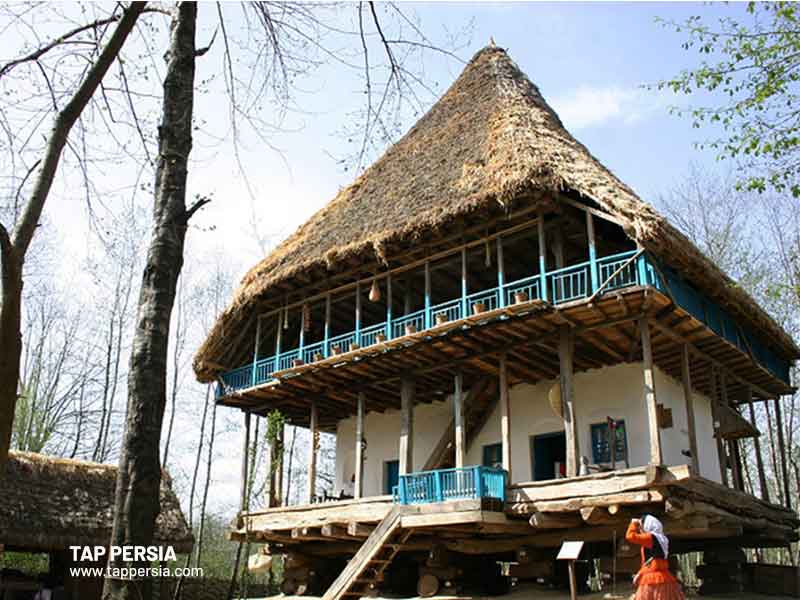 Introduction to Gilan Rural Heritage Museum
The Gilan Rural Heritage Museum is one of the many museums in Iran that may be visited, and it's situated in Saravan Rasht Forest Park. You may have a novel museum-going experience at this one since it is built in an open area on a plot of land that is around 260 hectares large.
You enter the Gilan Rural Heritage Museum and find yourself in the heart of a sizable town where each home has a distinctive color and fragrance and is surrounded by lovely scenery. Visit many communities in this area and view traditional homes. You'll learn about the attire and accessories worn in the Gilani way of life, watch how traditional foods are prepared, and, in short, walk into a whole other world.
In the Middle East, this museum may be regarded as the pioneer of its kind; it has received several honors and recognition from local, regional, and global organizations. Knowing that 35 museum structures have so far been listed as national treasures of the nation is not a negative thing. According to rumors, this museum would eventually showcase the history of Golestan and Mazandaran as well.
This museum is important in two ways:
According to experts, this museum is Iran's first eco-museum, which is a museum created based on the resources, characteristics, and cultural-environmental demands of the area and works to conserve and promote the region's natural beauty, heritage, history, culture, and industry.
This museum is a rural museum; That is, in it, you can see concrete images of traditional life and learn about architecture, customs, handicrafts and indigenous arts and the rural atmosphere.
Programs and Activities at the Museum
The ambiance of Gilan Rural Heritage Museum is much different. Consider engaging in the following activities when visiting this museum:
1.Visiting Traditional Houses of Gilan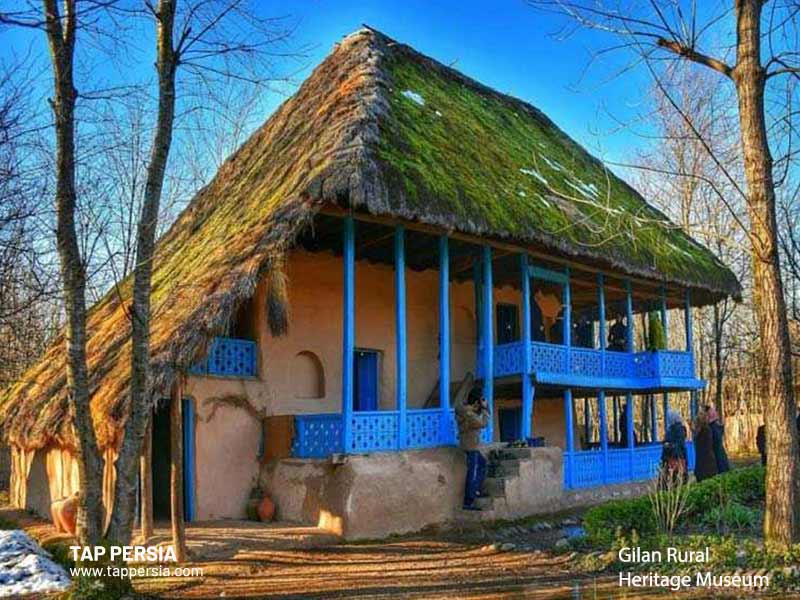 Visiting the heritage museum of Gilan village requires hours of walking. Here you can see the houses that have been moved from their original location to this museum and have been erected in the same traditional way. The age of these buildings is from 65 to 180 years and they try to show the way of life, work, housing and handicrafts of Gilan.
These homes are divided into several sections, each of which represents a different region of Gilan's culture and architecture. Each section is organized according to the environment (topography, climate, etc.), the type of agriculture, the culture (religion, dialect, language, etc.), and the style of local rural architecture. In this museum, an effort has been made to symbolically reproduce one or two remarkable pieces of artwork from each of these Gilan Province regions and show them with related cultural artifacts and traditions.
The visitor may learn more about Gilan and its customs by following the marked routes connecting the museum's many exhibits.
2.Admiring the Architecture and Design of the Museum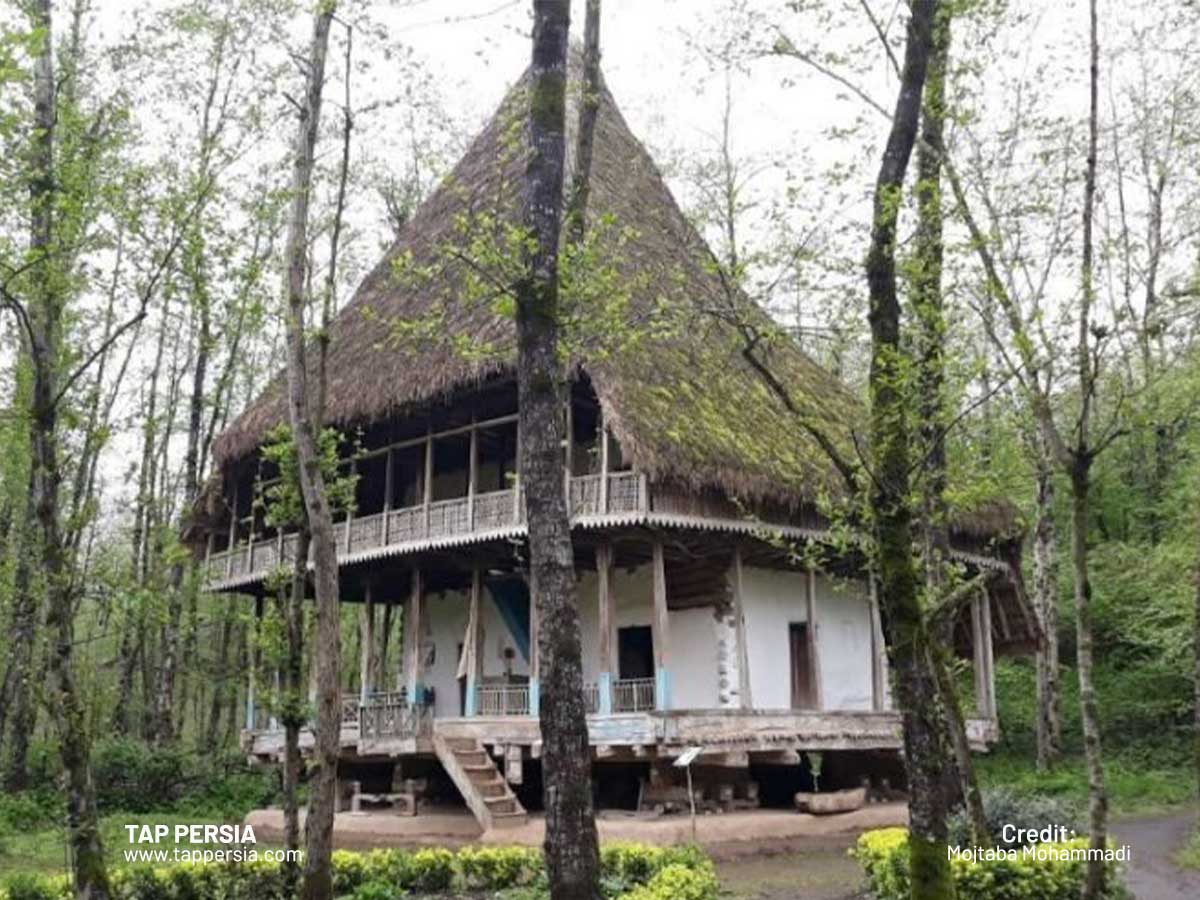 The issue of how this job was done emerges when you see the traditional architecture of this community. Certainly, it is a difficult and time-consuming effort to recreate 14 structures linked to the central plain's cultural and architectural field, as well as 27 structures associated with the East Sefid Roud plain's cultural and architectural area.
Every now and then, on various occasions, an exhibition is conducted to address this enigma; there, images and architectural maps of the rural buildings in Gilan are on show. The Vachini technique, the movement of construction materials, and their re-plastering procedures are all covered in this exhibition, along with information on the characteristics of homes and other chosen buildings.
3.Tasting the Local Cuisine: A Delicious Journey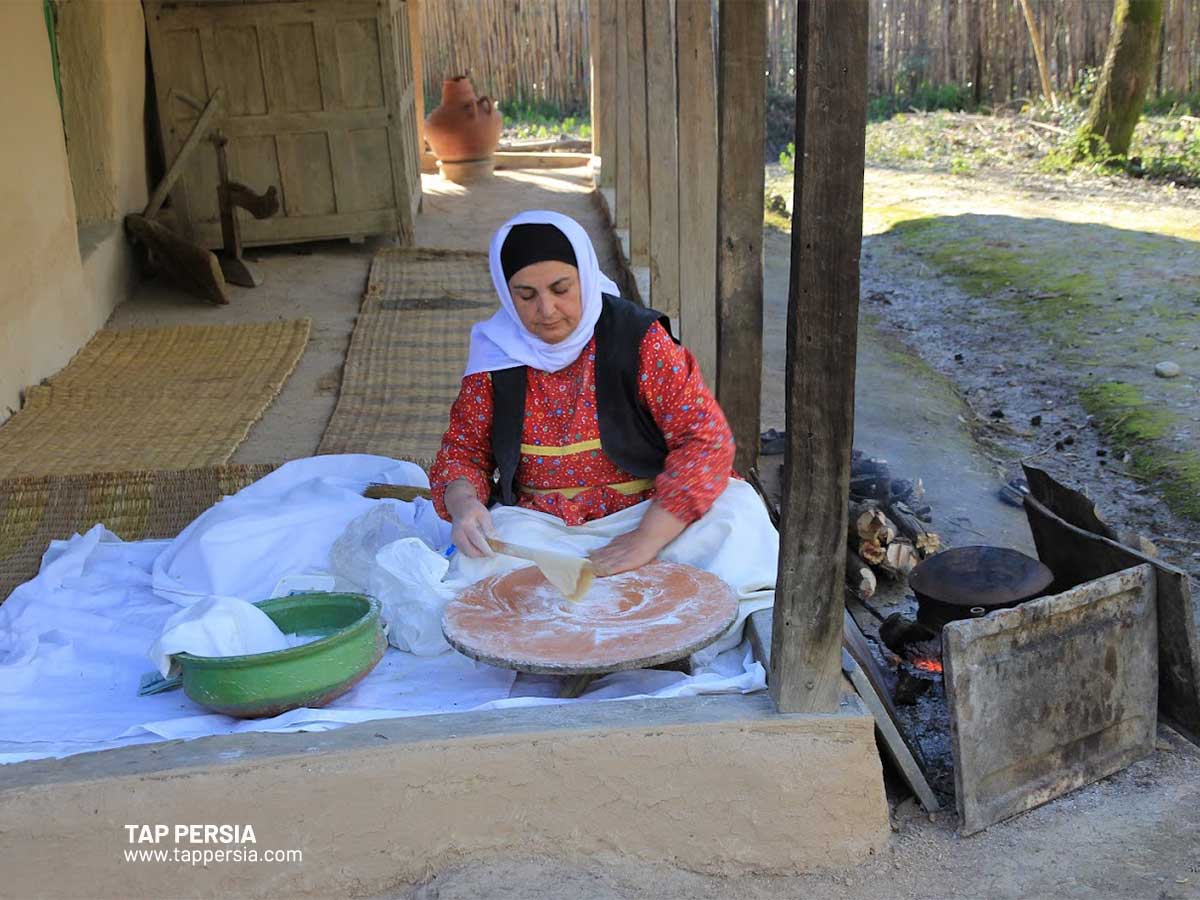 There are mouthwatering aromas all around you as soon as you enter the museum. The most well-known and delectable dish available at this museum is freshly baked local bread that is made right in front of your eyes. Gilaki ladies give you a new flavor of their culture with this bread as they sit in front of you wearing vibrant and cheery clothing.
On the back of a Gamaj, a unique clay pot from Gilan, women produce traditional pieces of bread including rice bread, purslane bread, kaka, and other types of local halwa to make a pleasant memory for you.
It's not over yet; cooking ash and some other traditional Gilanian meals are also prepared here. These include bagalaqataq, sour kebab, pickled vegetables, and others. The aroma will make you feel intoxicated. You may explore this museum and learn more about the preparation of these cuisines while enjoying a fantastic meal.
4.Shopping for Handicrafts and Souvenirs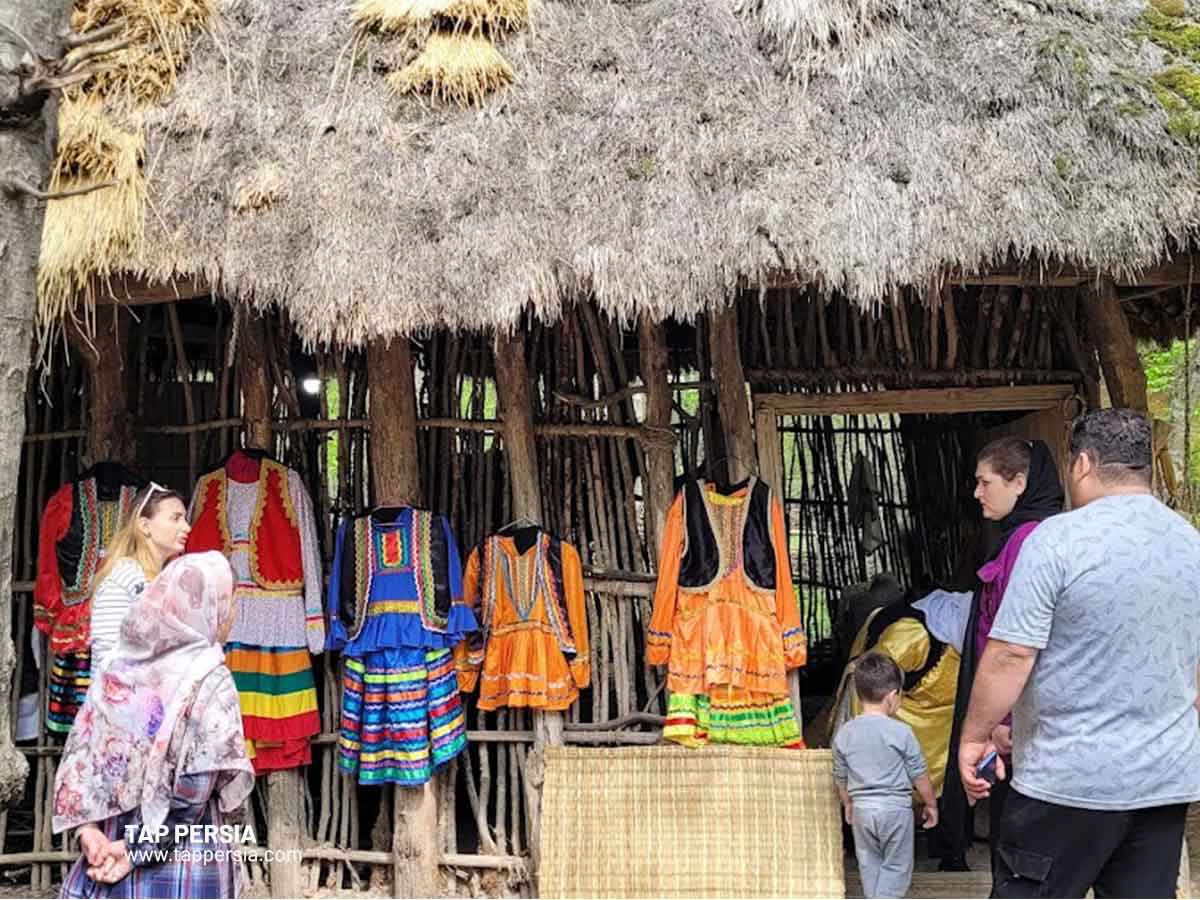 You may view a lot of agricultural equipment in this museum, and the interiors of the houses are decorated entirely according to custom. Individuals who visited the museum to help preserve their traditions contributed the majority of these items. The traditional dress of Gilan, which can be seen in this museum, is diverse and colorful; it is a joyful and yet practical outfit appropriate for religious beliefs. This is what will most please you. In keeping with the theme of the museum, even the docents are dressed traditionally.
5.Participating in Cultural Festivals and Events
Additionally, the Gilan Natural Heritage Museum seeks to preserve regional culture. This museum serves as the location for a variety of events, such as Nowruz and summer festivals, an Iranian tea festival, music performances, regional songs, the Gilan Yalda ritual, Aroos Baran, the harvest festival, Aroos Goole, and Nowruz chanting. Every one of them is magnificent in its own way.
This location also hosts traditional competitions including men's wrestling, varzajang, and Lafand Bazi. In reality, this museum transports you to a different universe where you may experience Gilan culture fully and in all of its facets. One of the pursuits of the Gilan Rural Heritage Museum is the exhibition of the specialties of the province.
The location of this event is often the gathering hall in Eastern Plain and the location of nearby performances. To help passengers who are tired, there is also a resting place.
We will explain each festival below:
Aroos Goole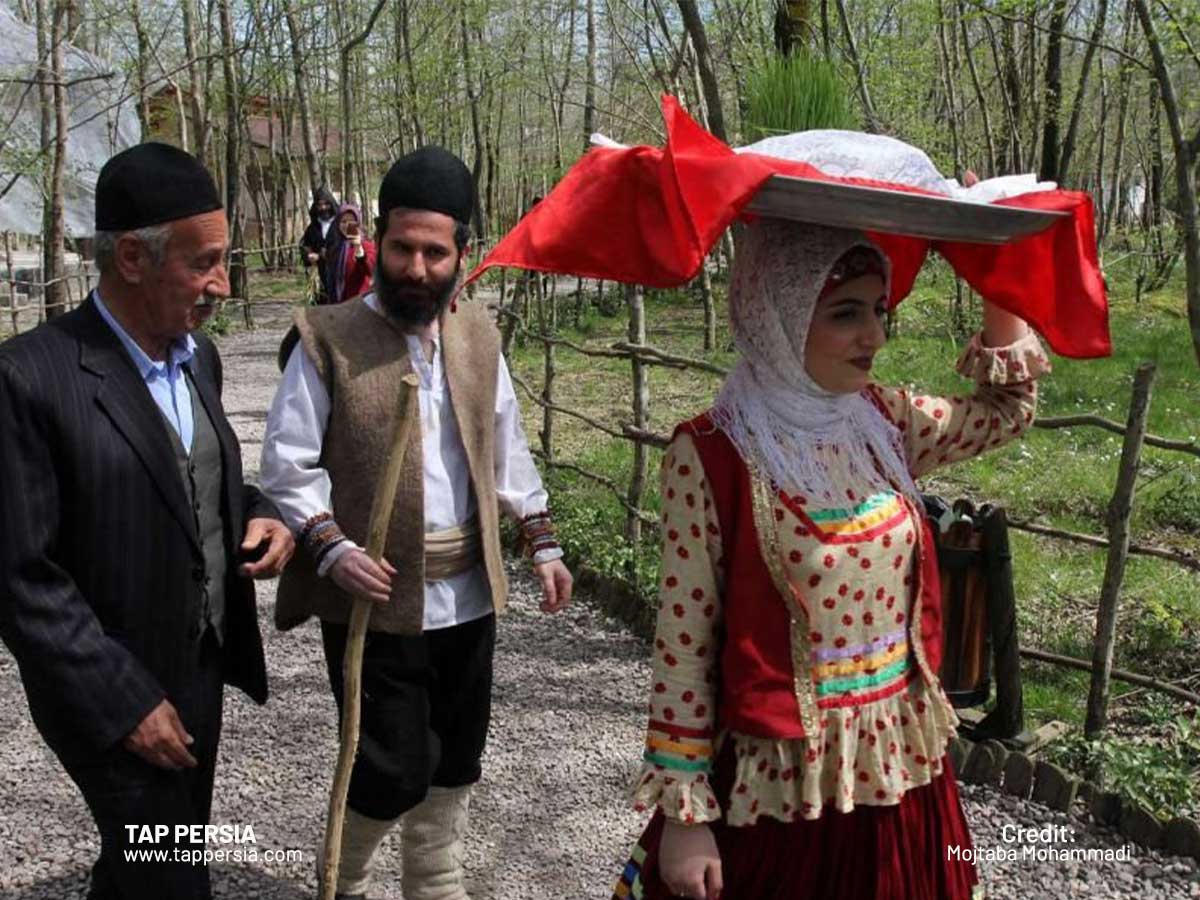 A Nowruz centerpiece is the bride. This performance takes place in the Museum of Rural Heritage from the second half of March till Nowruz. A bride named Naz Khanum is the subject of the tale, which centers on two individuals competing for her affection. There are two somewhat distinct tales in this love story. Between the giant and the elderly guy, there is furious competition. The gigantic substitutes for the giant are in certain customs. Usually, Pirbaba's triumph brings the narrative to a happy conclusion; but, fate occasionally favors giants.
Lafand Bazi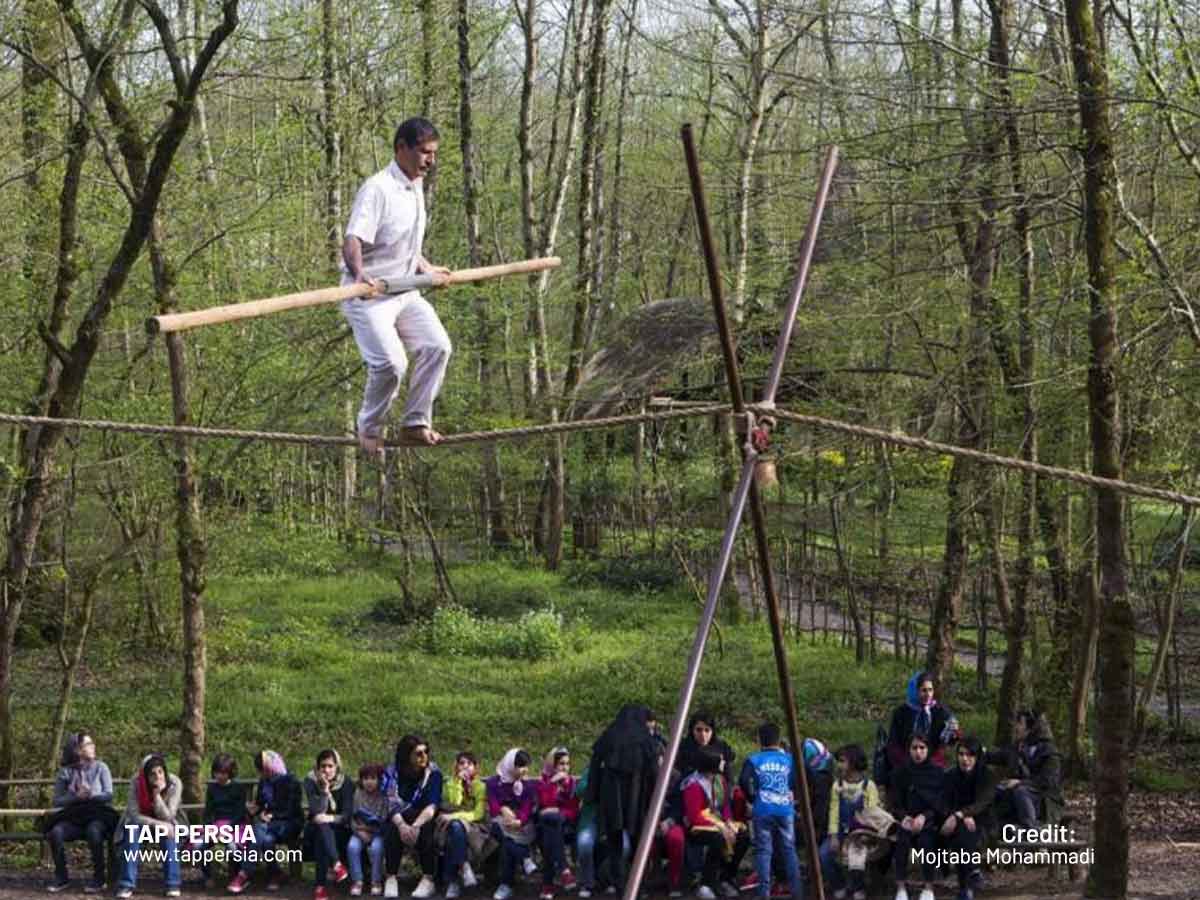 Lafand Bazi, sometimes called the "Long Game" or "Rope Game," is a popular card game. Beginning to maneuver on the rope are the wrestlers. After all is said and done, the crowd awards the Maidan Mazd winner. Visit the Rasht Rural Heritage Museum(Rasht Top Attractions) to see this performance during holidays, summer (July and August), and fall (October and November).
Gilemard Wrestling
A long-standing sport of competition in Gilan and Mazandaran is Gilemard wrestling. People with martial arts and other unique talents aim to knock their opponents down while the game is played. The first section is God's prayer. After showing respect for the spectators, the combat eventually starts. The game is ended even if one of the fingers touches the floor. During the holidays, this tournament is held. The combat is staged in the museum from June to September.
6.Dressing up in Traditional Costumes and Taking Photos
Wear the Gilanis' traditional attire by going to the traditional clothing area. More than anything else, wearing native attire and walking in a rural area sticks. With this outfit, you may now snap photos of yourself and your friends that are more appealing.
7.Visiting the Museum of Celebrities in Gilan
Within the grounds of the Gilan Rural Heritage Museum, which is situated on 365 square meters of land, is a structure known as the Gilan Famous Museum. You may visit sculptures of the local elders and learn more about the well-known residents of this province in this three-story structure.
8.Discovering the Traditional Tools and Clothing of Gilan
Every nation's handicrafts are an original aspect of its culture. By transforming it into forms and shapes, this ancient art captures the spirit and character of civilization. Some cultures have quite daring clothing that plays a part in their sense of self.
You may purchase eye-catching mementos from this market at the museum's handicraft section, which also features work made by the Gilan people. Tourists have also been interested in handicrafts due to the availability of instructional and handicraft manufacturing workshops. Gilan is known for its popularity in handicrafts such as Gomaj making, ceramics, lace embroidery, mat weaving, pearl weaving, etc.
The Different Areas of the Museum
There are nine sections in this enormous museum, and each one has unique geographical and cultural qualities. You can learn more about these areas down below:
East Plains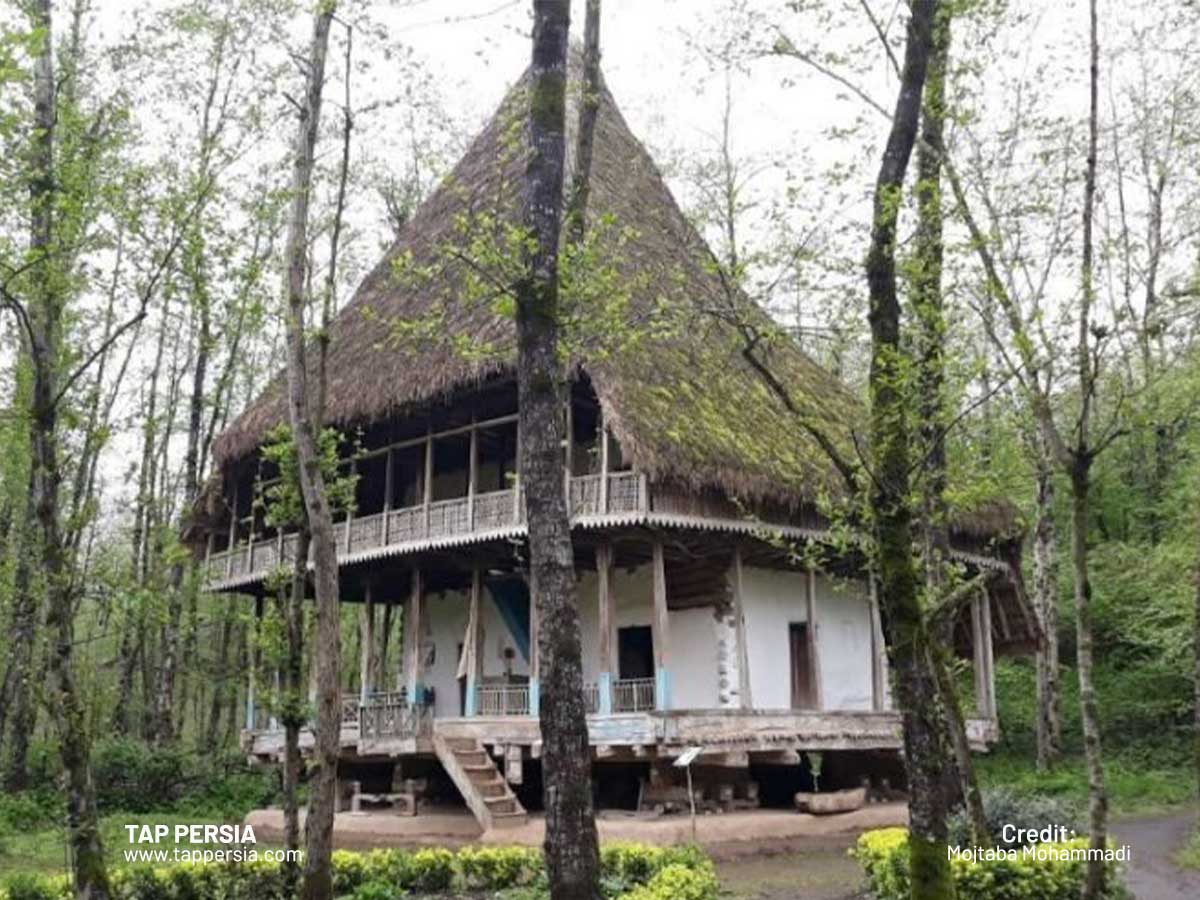 The Eastern Plain district is located in the East Plain area of Sepidroud. In this area, you can see vegetable gardens and greenhouses, rice warehouses, a mosque, a coffee house, a traditional charcoal furnace, traditional shows and games, a handicrafts market, and a stall and a barn.
In addition, the old houses of Chenchu, Mir Siyar, Montazeri and Rafiei are also located in this section. Among the special architectural features of these houses, we can mention the four-headed roof, wooden frame and wooden seats of the buildings. Rice production and silkworm breeding are jobs that you will get to know in the Eastern Plain.
West Plains
The western plains of Gilan extend from Shaft City to Astara and are where the western plain is found. These historic residences belong to Mousazadeh, Mahmoudi, Haghighi, Hoseini, Mousavi, and Mohtasham Talab. This domain also includes a coffee shop, a vegetable garden, a greenhouse, a chicken coop, a barn, a storage area for rice, and a water well.
The distinctive architectural elements of the homes in this area include wood exteriors with layered walls and tall cloche roofs. You will gain knowledge about professions like growing rice, caring for animals, and preparing tea in this part.
Central Plain
The province of Gilan's central plains is where you'll find the central plain. The classic homes of Amini, Moradi, Danesh, Sadeghi, and Bialova are located in this neighborhood. We may list the following characteristics of these structures: charcoal walls, Kaloosh and layered roofs, and wooden skeletons. You will become familiar with places like a blacksmith's workshop, a barn, a hen's nest, etc. in this segment.
East Mountain
The Gilan area east of the Sepidroud river is part of the eastern mountains. The homes of Mohsenian and Mohammad Nejad stand out in this hilly area because to their stone walls and slat-covered roofs. Due to the nature of vegetation in this area, animal husbandry is the most common employment.
Eastern Foothills
The homes of Behzadi, Jame, and Rostami are located on this foothill, which is truly thought of as the foothill of the eastern mountain. Rice cultivation, cow rearing, and wheat farming are all practiced in this region, as evidenced by the storage of rice, wheat, straw, and bread ovens. The walls of Zaghali and Zagme, as well as the slatted roofs above them, represent the region's traditional architecture.
Western Mountains
The West Mountain area is located in the mountainous areas west of Gilan. Hojatpour house is the only old house that can be seen in this area. The walls of this house are made of planks, charcoal, stone and tile, and its roof is made of slats. Animal husbandry is also the dominant occupation in this area.
Western Foothills
In the western foothills, which is actually located at the bottom of the western mountain, the houses of Rahmani, Torobi and Lotfi can be seen. In this area, various types of agricultural jobs related to the northern regions can be seen.
The Two Areas of the West and East Coasts
The Gilan Rural Heritage Museum includes two east and west coasts. Mousavi's house is located on the east coast of this museum, and you can also see Asefi's house on the west coast.
Gilan Rural Heritage Museum Hours and Admission Fees
From 9:00 AM to 6:00 PM, every day, you may visit the Gilan Rural Heritage Museum. Visits with a guide are offered in groups on Wednesdays. five thousand Tomans and one hundred thousand Tomans, respectively, are the costs of the tickets for local and international visitors(Iran sites Entrance Fees). To purchase a ticket, you must be carrying a bank card.
Where is Gilan Rural Heritage Museum Located?
You must travel to Saravan Forest Park, which is situated at kilometer 18 of the Rasht-Qazvin route, to get to the Gilan Rural Heritage Museum. Prior to arriving at the Police route, which is situated at the third kilometer on the Saravan-Shaft route, you will observe the Gilan Rural Museum. The traffic signs here are extremely precise and will be of great assistance to you.
The Best Time to Visit the Gilan Rural Heritage Museum
The climate in the northern hemisphere is unique. Because the summer months have extremely high air humidity and the winter months have snow falling from the sky, you need to be cautious while choosing the travel season. Tourists who have visited the Gilan Rural Heritage Museum think that the spring, along with the months of July and October, are great for visiting Rasht's attractions.
Other Attractions near Gilan Rural Heritage Museum
1.The Saravan Village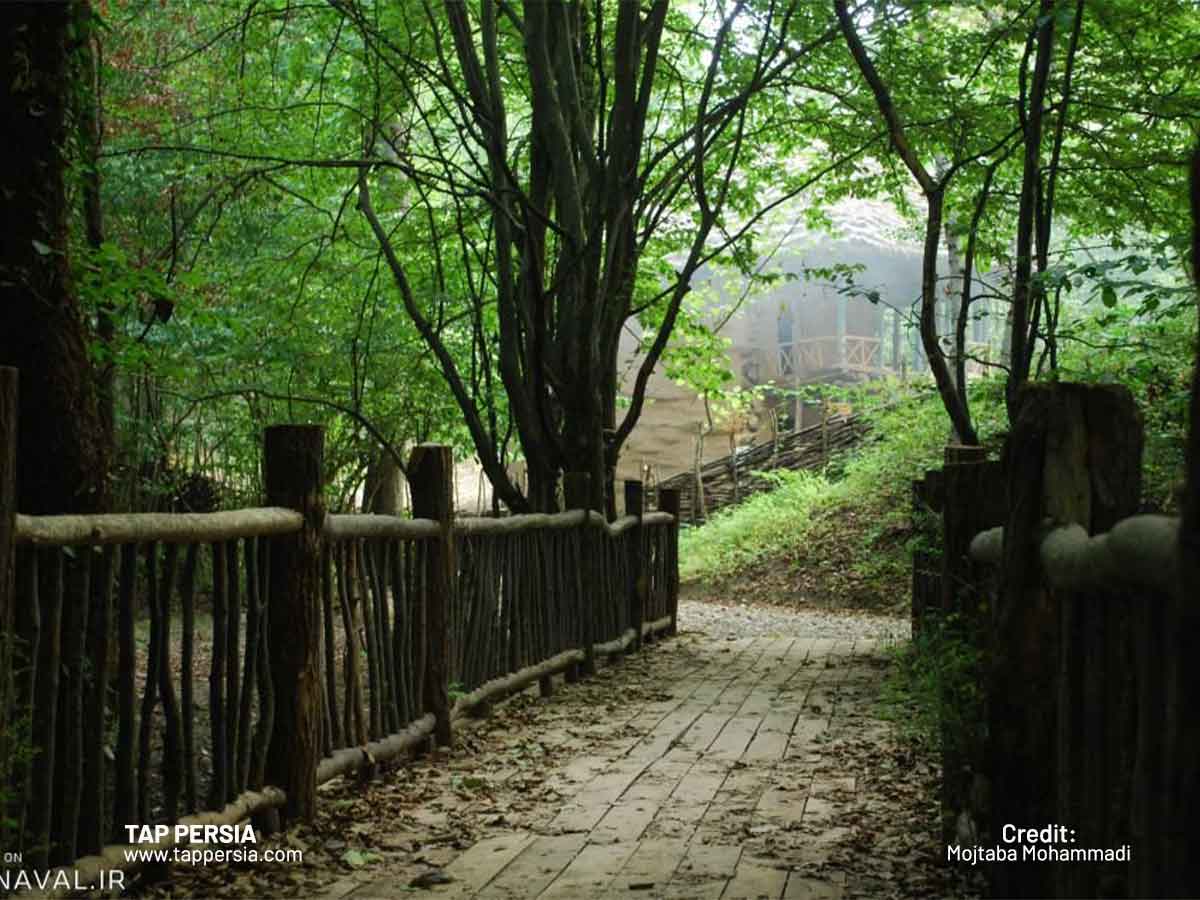 Every season brings beauty to the Saravan village. This hamlet is covered with blooms in the spring, fruit trees drop their fruit in the summer, and everyone dresses in orange in the fall. Everyone dresses in white throughout the winter. The force behind this nature's creation is undeniable.
2.The Saravan Lake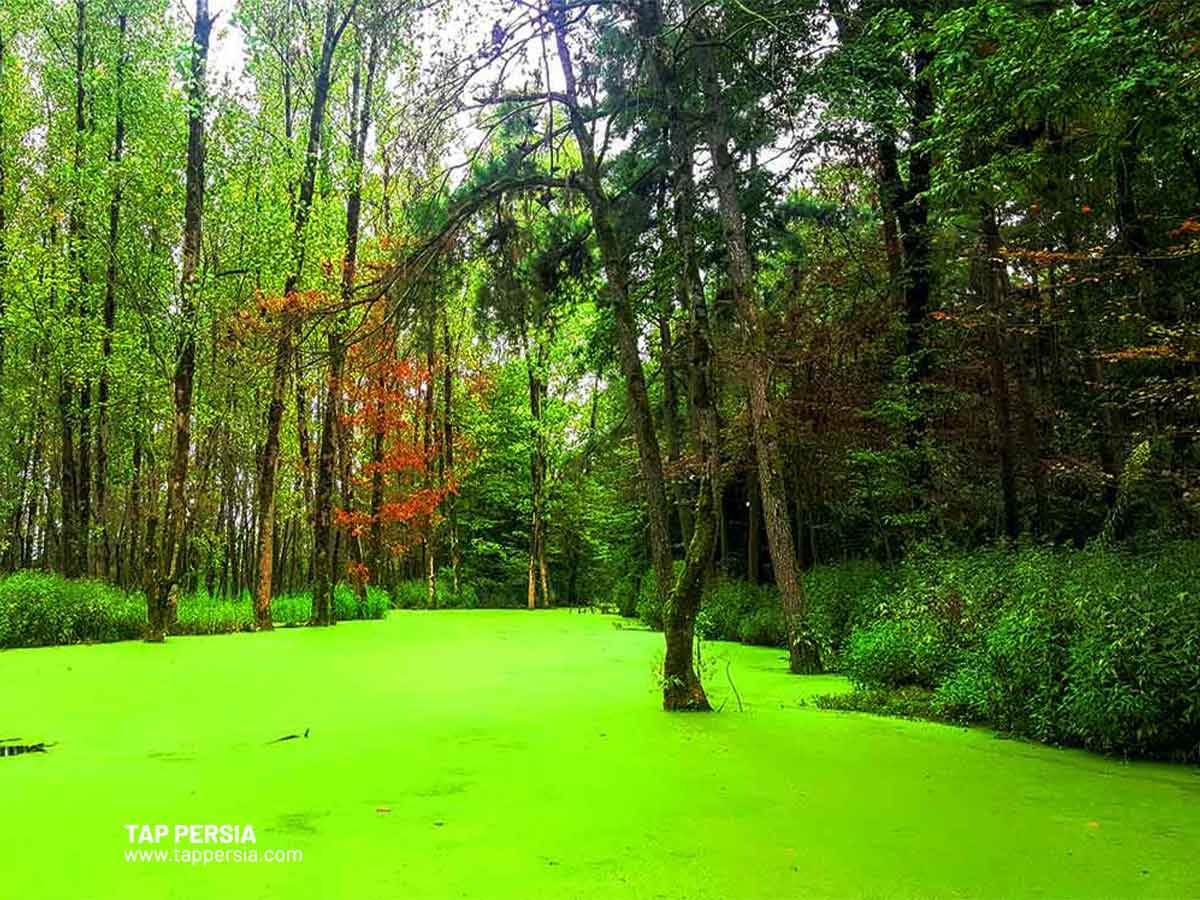 The Gilan Rural Heritage Museum is not far from Saravan Lake, which is situated in Saravan Park. A lake with water the color of a meadow; if you don't pay attention to the name of the lake, you could get lost. An unusual scene has been produced by the lake's green water. As far as the eye can see, there is nothing but freshness and greenery in front of you.
3.Shah Abbasi Caravanserai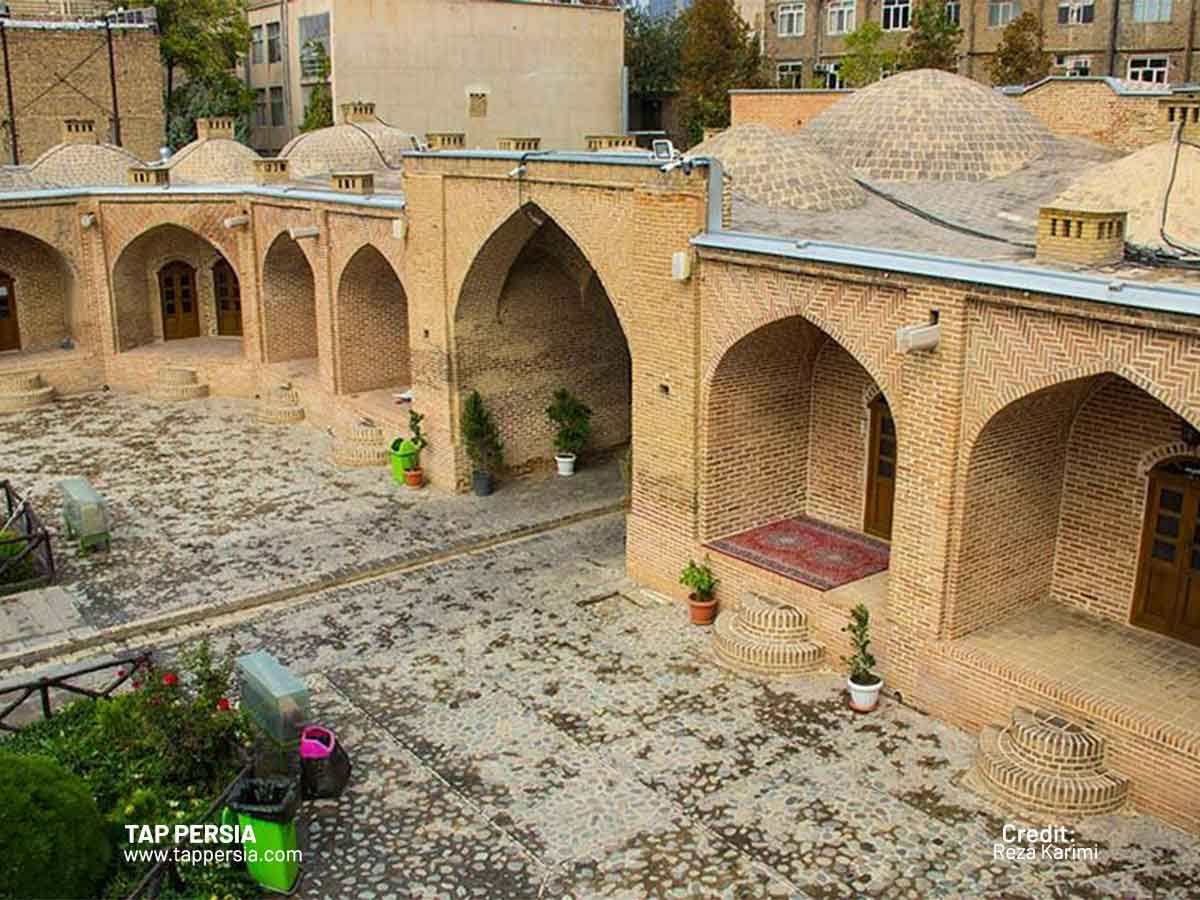 Shah Abbasi Caravanserai is also known as Lat Caravanserai. This caravanserai is 500 years old. This caravanserai is located in the south of Saravan village.