Kashan welcomes visitors from all around the world with a variety of attractions to offer; from convoluted Kashan Bazzar and ingenious Agha Bozorg Mosque to mesmerizing historical houses. Despite the desert area Kashan is located in, it has magnificent historical houses belonging to affluent merchants and clerics. The Tabatabei House, Ameri House (Saray-e Ameriha), and Broujerdi House are some of the greatest houses in Kashan.
All the Beauties Awaiting You in Abbasian House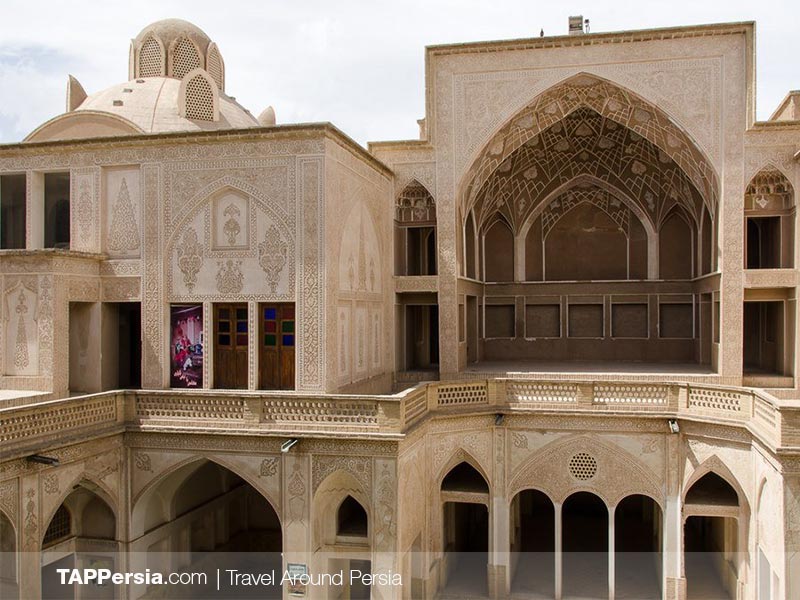 A mansion in lush green with eye-appealing plasterworks and stained glass windows is what awaits you in Abbasian House. In 1866, Haj Mohammad Ibrahim ordered to build the Historical Abbasian House; he was a famous crystal and porcelain trader. This mesmerizing five-storey mansion is 7000 square meters in extent.
The house is now a museum and is protected by Iran's Cultural Heritage Organization. Due to all the beauties that this house encompasses, it has been a location for several TV series and movies including Ray Passenger, Mulla Sadra, and A House in the Dark. The decoration of the house is a combination of elegant mirror works, colorful glasses, Moqarnas, and stucco reliefs.
The Architecture of Historical Abbasian House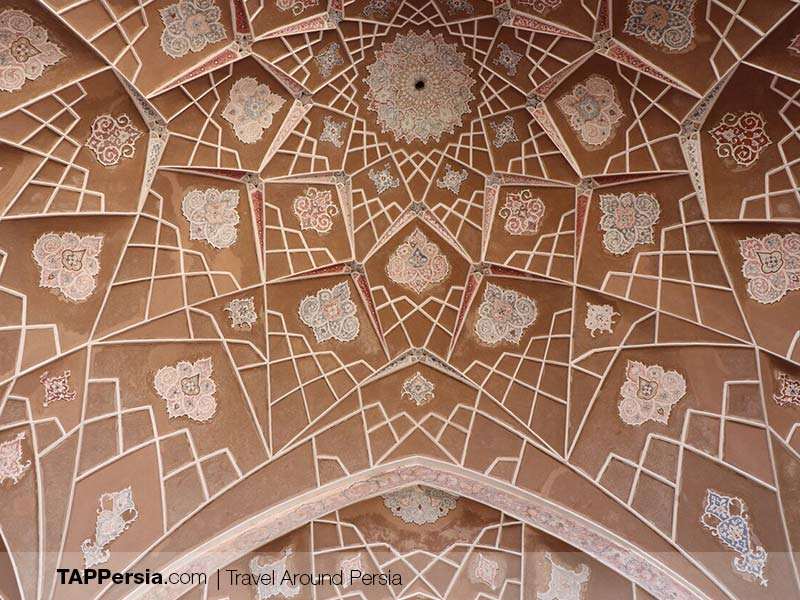 Abbasian House is unique in terms of architecture, plasterworks and painted decorations. In this house, a variety of special and beautiful plasterworks (moldings) can be seen. The house has five yards. The notable point is that yards are not on the same level; they are built on different height. Which brings about a capacious area in the house. It is an interesting fact that construction of the basement, ground floor, upper floors, and terrace took 20 years. It was completed by some anonymous architects.
Passing a ramp to enter the house, you will be lead to a covered vestibule. This amazing vestibule functioned as a space for travelers and guests to rest a bit and become refreshed.
The house consists of different sections; Howz Khaneh is a pool house with a domed roof. The roof is quite a masterpiece which smooth the light and avoid absorbing too much light in order to maintain the inner space's heat. The Howz Khaneh was to bring water from Qanats (which are underground water networks) via various channels to the pool in the house. It has also two Badgir (Wind Tower) that balance the temperature in hot and cold days; as a result; they had pleasant weather all through the year. That functioned as an air conditioner in the house but definitely an environmentally friendly one! Actually, the courtyard with the Howz Khaneh was the place the owner –Haj Mohammad Ibrahim- taught his lessons on religion to his students.
Eye-catching mirror works, unique embellishments and plaster reliefs, and colorful glasses in the designs are what expecting you at Historical Abbasi House in Kashan.
What is Andarouni and Birouni?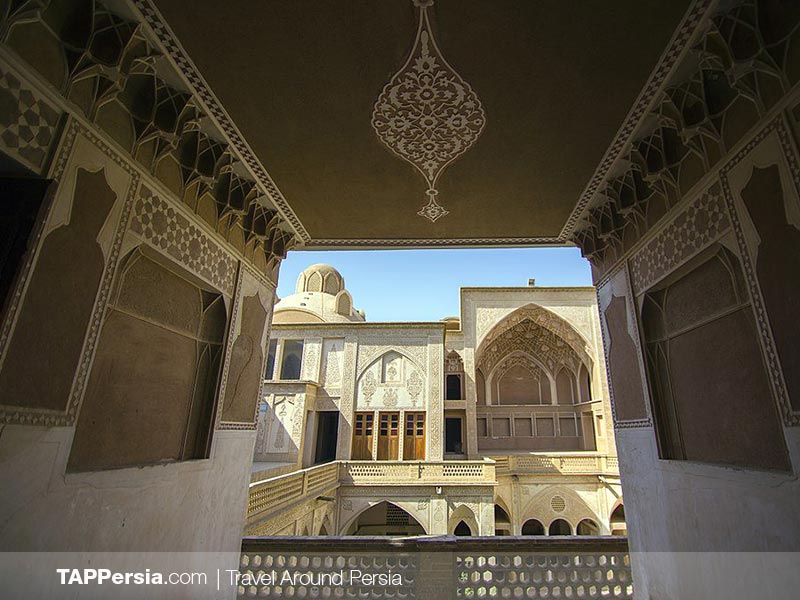 The house is sort of like a maze with two entrances; one in the north and the other in the south of the structure. Having two separated parts called Andaruni and Biruni is a feature of this house same as so many Persian houses. Andaruni is a combination of covered rooms where the family members –specifically women- lived and it was private for them and no guests could enter this section. While Biruni is a public space where guests could spend time at. Having two parts Andaruni and Birouni were a means to bring privacy and personal boundaries for families in ancient Iran.
How Come is it Eco-friendly?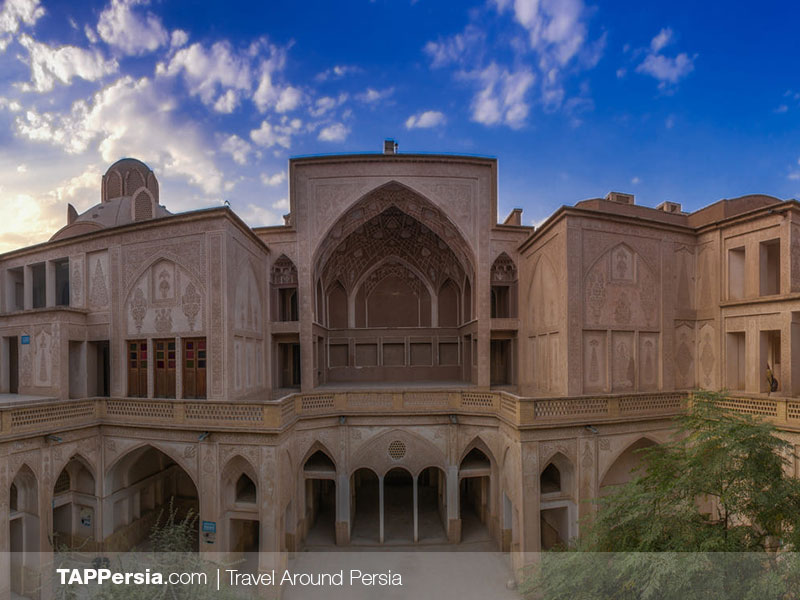 The distinguishing point about Abbasian House is that the style of yards is based on Gowdal Baghche; Gowdal Baghche is an architectural Persian term in which they utilize natural energies. So that the yard level is lower than the whole house's level. This style had brought about climatic comfort for the residents. Besides, it causes the house to be strengthened and earthquake resistant as well. As a result, they had also easy access to subterranean water.
Another Green Solution: Winter and Summer Sections!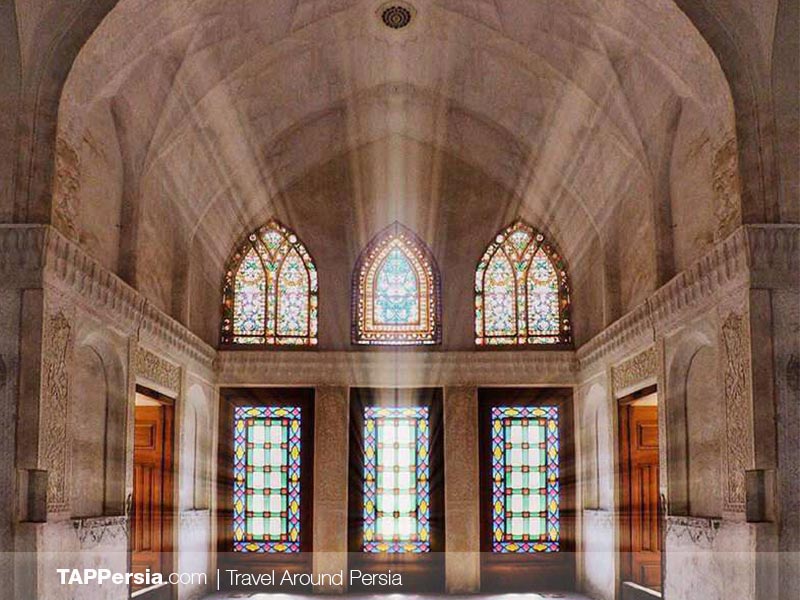 Another astonishing fact about the Abbasian House is that it has two winter and summer parts in which residents lived; based on the seasons, they moved to the specific part to make the best use of natural resources and suffer less from harsh weather. Well, it worked this way: the winter section consisted of smaller rooms to have minimum air circulated and least energy waste. On the other hand, the summer quarter had Badgir (wind tower) and fountains in it to have the wind circulated and make the weather pleasant for the people.
The Abbasian House is the place where tradition meets science and simplicity meets embellishment. You can just go there and enjoy sitting in a yard for a while and try to feel how they might have lived. Maybe a little bit of creativity takes you to the old times; the times when people were living so much simpler and maybe even more responsible toward the environment. Who knows! Maybe it'd be a good trigger for us to leave more responsible toward the planet earth.
Note that Abbasi House is close to Tabatabaei House, Borojerdi House, and Sultan Amir Ahmad Bathhouse; so, do not miss visiting those archaeological sites as well. Recently, one of the courtyards of this house has turned into a teahouse where visitors can rest a bit and enjoy all the beauties, the pleasant weather, and the tasty Persian tea for a while.
In case you have visited Abbasi House or have any question in mind, we'd be happy to see your questions or experiences in the comments below.
---
Recommended Tours